As we enter this holiday season, joy is in the air with dreams of gingerbread cookies, unwrapping presents, and not being at work. But with that joy comes a tinge of family-induced anxiety. In fact, according a recent study, 61% of adults said they prefer not to stay overnight with family during the holidays. Many of us can imagine why. Between cramped quarters, lack of boundaries, catching your family in the nude (or worse), and plenty of alcohol, the holidays can take family time to a whole new level. Here are stories of warning, and some tips to cushion awkward scenarios this holiday.
---
Hannah
After Thanksgiving dinner was cleared and the guests had left, Hannah (we've withheld last names to protect the guilty) shared a bottle of wine with her parents before heading to bed. "I put my pajamas on, and as I got into bed I realized I forgot to ask my Dad for the car keys I needed in the morning." She assumed her parents were still getting ready for bed since they had just closed their door. "I sort of did that thing where you knock as you open the door and I heard my Mom start laughing before I realized what I had walked in on..."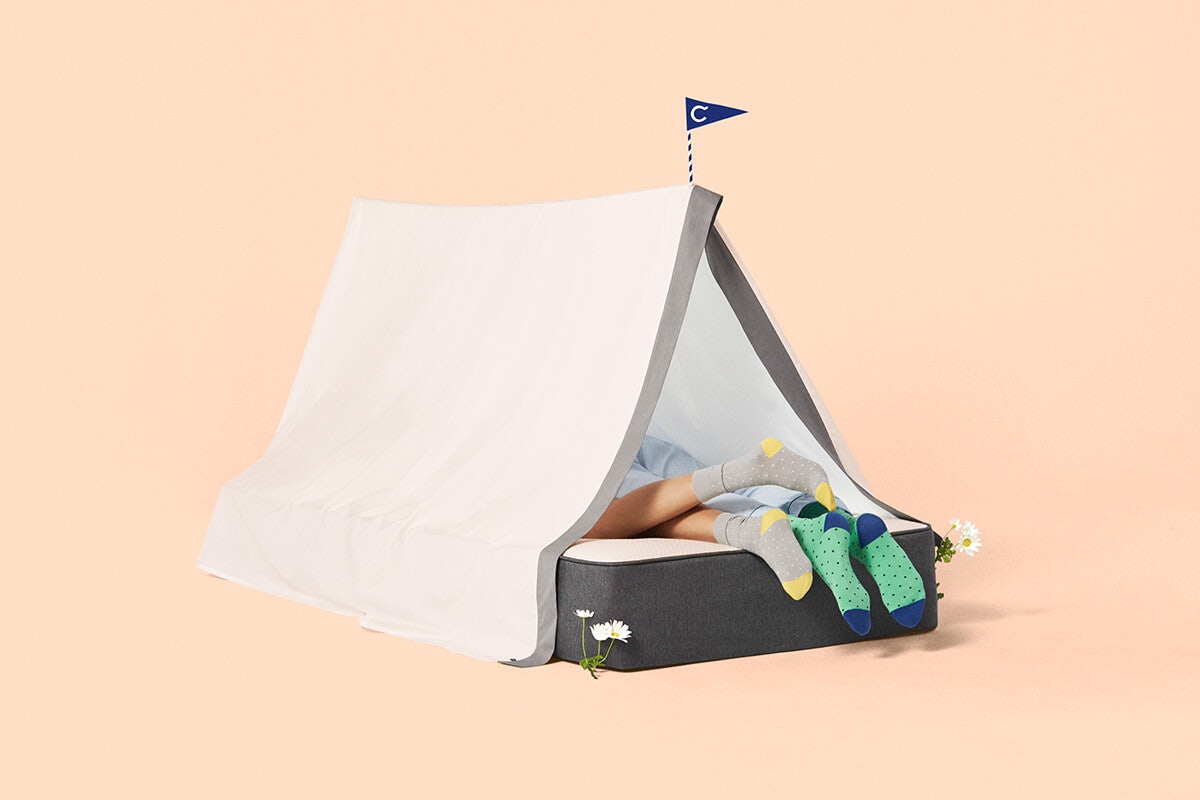 Riva
Riva, a teacher in Florida, spent the holidays with her extended family last year. The first to arrive, she snagged a bedroom for herself. But soon after, her cousin's young children fell asleep in her bed. She offered to switch so the family could stay together but the parents insisted on sleeping in the adjacent room.
"They were like: 'No this is easier!' So I had to crawl over a five-year-old and a two-year-old to get into bed," she says. "They wanted me to leave the door open so they could hear the girls if they needed anything, and I quickly realized why they wanted to be in another space." Clearly, Mom and Dad needed some alone time.
"I had to hear the whole thing so I tried to distract myself by playing on my iPhone," she says. When her cousin's husband got up to use the bathroom, he saw the iPhone light through the door. "They were laughing at me like I was intentionally trying to listen to them! I was just like, really?" This year she plans to stay home and spend Christmas with her boyfriend in her own bed.
Alicia
Alicia, an HR professional in New York, thought her first holiday hosting her boyfriend's parents had gone smoothly. "As soon as they left, I turned to my boyfriend to say what a great time I had with them and he started freaking out saying: DID YOU SEE WHAT'S IN THE BATHROOM??" She noticed a hair tie on the sink earlier, but didn't think anything of it. "I didn't realize it was a sex toy! His parents had apparently forgotten it after they took a shower."
---
Jessica
Lifestyle blogger Jessica Padykula is not immune to awkward family holiday sleeping arrangements. "For years over the holidays I've had to sleep on a blow-up air mattress," she says. "My sister and I always laugh at the fact that our parents have all this nice furniture in this lovely house, with nowhere for guests to really sleep!"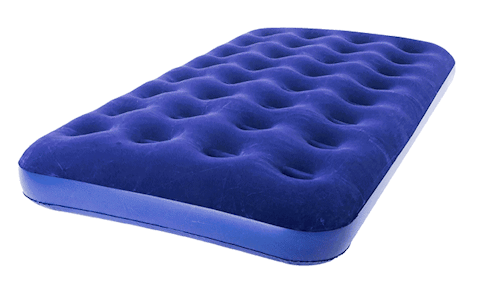 If your guest is sleeping in a shared space like a living room, Padykula recommends purchasing a dividing screen that can be packed away when not in use. "That can block off where your guest is sleeping which is a nice thing to do for privacy when you don't have a lot of space."

Amanda
According to Amanda Thomas, The Domestic CEO, many hosts relegate their old, tired mattress to the guest room. There's probably a reason you're not sleeping on it anymore. "If the mattress in your guest room is saggy, lumpy, or causes two people to roll into a canyon in the middle of the bed," writes Thomas, "your guests are not going to get a good night's sleep." And no one wants a tired, crabby guest—that's miserable for everyone.
---
Rhodri
Home for Christmas, with a tiny mattress sprinkled with ratty stuffed animals on an ancient floral duvet, Rhodri Marsden shared a photo of his sad Christmas Eve bed on Twitter. Within moments, his notifications piled up with other weary travellers from around the world.
"You're lying there in a single bed in a room that's not used anymore, and it doesn't feel very welcome. It feels quite alien," says Marsden. "So I just took a photo and obviously it struck a chord. I just got tons of pictures back of people's cheerless, claustrophobic sleeping arrangements."
Now every holiday season, more photos of awkward and downright hilarious sleeping arrangements appear in Marsden's Twitter feed. "It has its own weird momentum I'm just kind of amused by," he says. In some circles, he's now known as the "Christmas duvet guy." From cartoon quilts to rooms full of creepy mannequins, Marsden curates a surreal feed of bizarre and desperate holiday sleeping arrangements encountered and submitted, worldwide. "Every year I think it won't work again," he says. "People will start sending these duvet pictures around 10PM [Christmas Eve] and it goes mental."

These images "convey the spirit of Christmas without having any Christmas-y stuff in them," says Marsden, and resonate so deeply and spread so widely on social media is because they highlight the "real" Christmas you don't see in corporate ads or TV shows. "Our own strange idiosyncratic family Christmases are what Christmas really means," he says. "I think our Christmases are a lot weirder than the people who sell us stuff think they are."
Marsden will be spending his holiday in the same fashion as previous years, retweeting other tiny beds and awkward sleeping spaces from the discomfort of his own. "You should try and relish your family's own weirdness," he says. "In this politically toxic time, the only way I can really deal with social media is to enjoy getting a window into other people's weird worlds. It's a beacon of joy." His advice to anyone hosting guests for the holidays? "I would suggest giving them the gaudiest duvet cover imaginable, so I can get more material and retweets."
Want to take the horror out of the holidays?? Upgrade your guest room with a Casper mattress.