Like so many millennial ideas, Kenneth Wiggins's innovation gained its momentum from social media. This April, the web designer and front-end developer posted a tweet to a now-deleted Instagram post to gauge interest in an idea he'd been tossing around in his head: "Any photographers interested in submitting work for an open source (free) stock photography site featuring African Americans?"
Wiggins had been working on a project for a client and grew frustrated when all the stock images of black people he found online felt inauthentic—pictures that hardly moved beyond the stale stereotypes that categorize the vast majority of black representation in visual culture.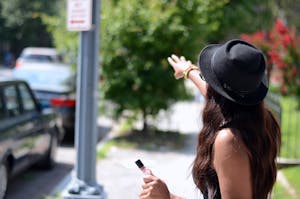 "I couldn't really find the images that invoked the messaging behind the brand visually," Wiggins told me. "There are other resources out there that have images of black people…but just the attitude and the emotion I was looking for behind the pictures, I couldn't find."
Within days of his initial post, photographers had chimed in, eager to be part of the kind of platform Wiggins was proposing: a stock photography site dedicated to providing nuanced, varied images of black people. Catalyzed by the positive response, BlackStockImages took shape rapidly, its pace matching the urgency of its mission.
"The response was kind of overwhelming so I just sat down and thought about it [all] weekend and kinda hit the ground running ever since," Wiggins said. "The original idea was to just do something small where I just uploaded images or had images uploaded [by others] and people could download them."
---
The site is still in beta—and recently had its soft launch—but already its features exceed this first vision. Users can create accounts and access a variety of images on a sliding pay scale. Free accounts come with access to three image packs, each pack containing eight images. At present, more than 420 images are available for purchase, spanning categories like food, objects, scenery, travel, and—of course—people.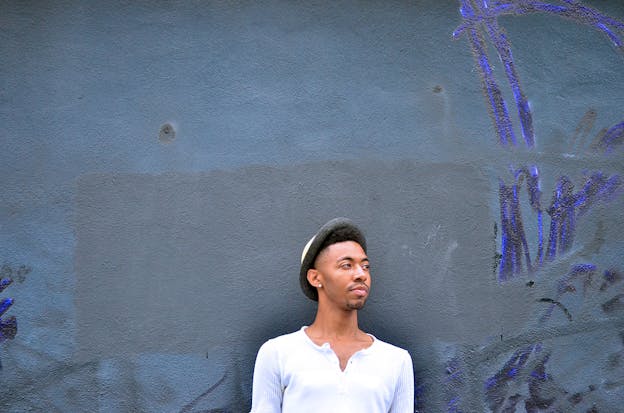 "The target audience is primarily creatives and content producers," Wiggins said. "But I also want to reach out to business owners that have these brands that need a visual representation of their own audiences—so they're part of that as well. It's pretty much just anyone who needs to connect better with imagery."
And in a world where image shapes reality, a more genuine depiction of black people offers a respite from the constant barrage of stereotypes. Stock photo searches for black men frequently (re)produce overly sexualized, violent depictions of masculinity; searches for black women bring up finger-wagging, hypersexual caricatures. These images and the rhetoric that props them up draw from the long legacy of white anxiety about blackness.
Eve Ewing, a doctoral candidate at Harvard University whose research focuses on racism and educational inequality, spends much of her time thinking about the mechanisms by which prevailing narratives and dominant cultural imagery about people of color may shift. Ewing—who will be teaching a course this spring that "focuses partially on how black youth are represented in classrooms, in the media, and in academia, and what researchers can do about it"—is also a writer and editor for Seven Scribes, a platform dedicated to publishing writing by and for young people of color.
The publication, a potential target audience for Wiggins's service, aims to reflect the complexities of blackness. Seven Scribes, Ewing says, "was founded by black writers who have sometimes felt tokenized and pigeonholed in terms of what kind of work the internet (especially white-dominated media) wants to see from us." The platform was born when those writers "resolved to create a place where we could focus on craft, on editing, on innovative ideas and different perspectives than we were seeing out there," she continued, "where we could write about and within and through our racial identity in ways that matter to us, when and how we feel like it, while resisting that kind of tokenization."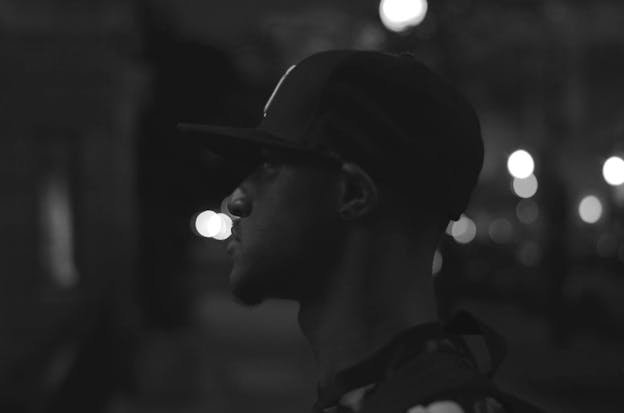 "Our editorial team has a lot of conversations about art before we publish anything. As an all-black group of creatives, those conversations probably look a little bit different for us than they do elsewhere," she said. "For instance, when we published Hanif Willis-Abdurraqib's beautiful essay about [Fetty Wap's song] 'Trap Queen,' we were pulling photos and our art director Trey Smith was like, 'no, this is a photo of a regular trap house, not a bando, so this one won't work.'"
"That's kind of a comical example, but it's very important to us not to replicate racism, stereotypes, tokenization, or two-dimensional representations of blackness, and honestly the majority of black stock photos just look straight-up goofy and low-key embarrassing," Ewing continued. "So although we've talked about using stock photos for some things, when it comes to representations of people, it's less likely to be a viable option."
When I asked her if a site that specifically offered multidimensional representations of black people would be useful for her work, Ewing was hopeful and exacting in her response.
"In the beta version, some of the photos are, like, a brown hand holding an iPhone, which is not that helpful. But some of the others are really lovely portraits, and I especially like the ones that show some aspect of quotidian life as a black person—a little girl peeking through a porch railing, a dude getting a lineup," she said. "I even saw one that was like a closeup shot of some hot sauce on a restaurant table, which is pretty fantastic. They definitely portray a more three-dimensional, more human image that I find attractive, and it could be useful for some of our work."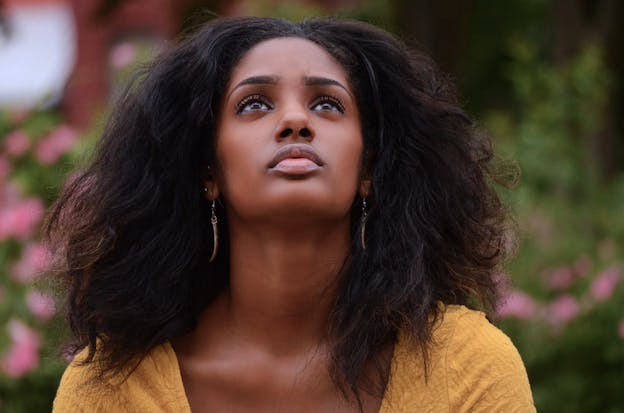 Though Wiggins handled the site's design and development on his own, he credits its creative and functional evolution to the tremendous amounts of valuable feedback he received at various points in its creation. Multiple close friends, family members, and contributors to the site played an influential role in the site's development by working through kinks and suggesting new ideas.
"A lot of people chimed in saying that photographers should get paid because it was a really open source idea at first," he said. "So once I got that feedback, I had to start thinking 'if this becomes a marketplace, how should I build it out? What would that flow look like?"
The site boasts a prominently featured "GIVE FEEDBACK" button, an invitation for users and photographers alike to offer Wiggins chances to tweak the site to better serve them. BlackStockImages's beta form is—perhaps understandably—both ambitious and imperfect. Shifting a visual landscape shaped by centuries of systemic racism is no overnight feat.
"There's this tendency to view [attempts to shift representation] as 'forced' or 'forceful' and many people would prefer a more natural approach. So would I, so would many black people, but I don't think we have that luxury," said Andrew C., a writer whose work most often addresses the intersections of race and digital/social media. "Too much inertia, all of us of all colors are too 'used to' consuming images of white people and if we don't make those initial awkward concerted efforts, change just isn't going to magically occur—and those initial attempts are just step one into progressing to better and better efforts."
---
There is power in taking control of your own narrative, of choosing those images of yourself the world will see. In the visual topography of America's media and entertainment, black people's bodies have long been pointed to as symbols of perversion, poverty, crime, and shame. Those bleak images—propagated and sustained by white people who either actively or indirectly endorse the racist ideologies that birthed them—shape the way others interact with blackness and the way we black people interact with ourselves.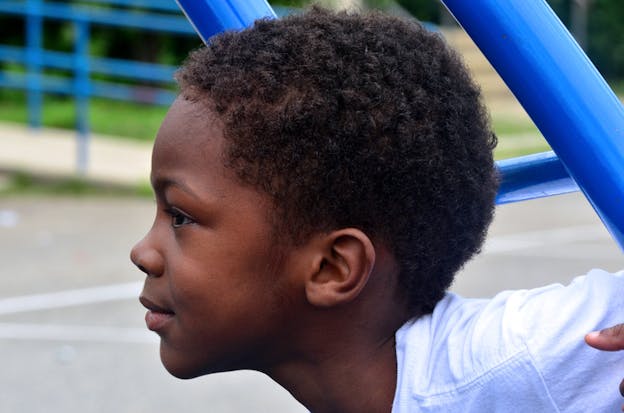 Perhaps the most exciting opportunity BlackStockImages offers is the chance for black people to see ourselves reflected as human, rather than splintered into harmful caricatures. That corrective work is exhausting, but important. The media that created these caricatures won't do the work to excise dangerous portrayals of black people from its landscape; and so, the burden—and opportunity—falls chiefly onto we black people committed to seeing ourselves represented in all our complexity.
"I hope to just put a good resource together where people are happy with the quality and the results and they finally get a sense of finding what they've been looking for," Wiggins said. "I just want to use the brand to instill a sense of community and better narratives."