Harlem is, as photographer Shawn Theodore sees it, caught between two opposing forces: the fading heart of black American culture and an emerging district of renovated brownstones and flashy new businesses. Between 2000 and 2010, the neighborhood, which has been majority black since 1930, has seen the number of white residents double, and in recent years the median rent has skyrocketed. Today, Theodore says, pedestrian traffic in Harlem is divided by "the places where white folks are going and the places where black folks are going."
This story is not unique to New York City. Gentrification has also been changing the face of Philadelphia (where Theodore is based), Baltimore, and Washington, D.C., as well as other American cities. Each is perched on the cusp of what is development for some—erasure for others.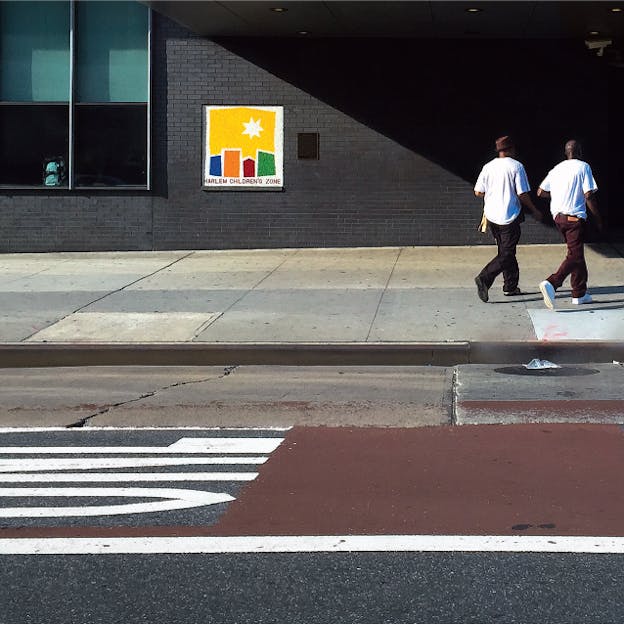 As black residents move out of their traditional neighborhoods, Theodore aims to connect—and memorialize—in his ongoing series, The Avenues, a shared, and disappearing, diaspora of somber street corners, brightly colored corner shops, and Sunday church hats.
For more Shawn Theodore, follow his live photo essay from the West Philadelphia neighborhood The Bottom between September 18-25 on Instagram @newrepublic.