In the fast-growing exurbs of northern Virginia, Republican Will Estrada has been running on the bread-and-butter issues typical of any local campaign: lower taxes, less traffic, more business development. But even in his campaign for the Leesburg District supervisor, Estrada has found voters talking about Donald Trump.
"I'll be honest, I've knocked on about 4,000 doors here in Leesburg—people love Donald Trump," said Estrada, a Latino Republican who proudly touts his pro-bono legal work for immigrants, regardless of their legal status. He's been distressed to see the breadth of Trump's support among both Democrats and Republicans—"that surprised me and scared me a little bit"—but chalks it up to the changes that have transformed his corner of northern Virginia from a white, rural outpost into a regional hub for immigrant, minorities, and young families. "I think it's again a generational thing. They're looking at it like, 'Loudoun County isn't what it was, it doesn't look like what it was when I first moved here,'" he explained.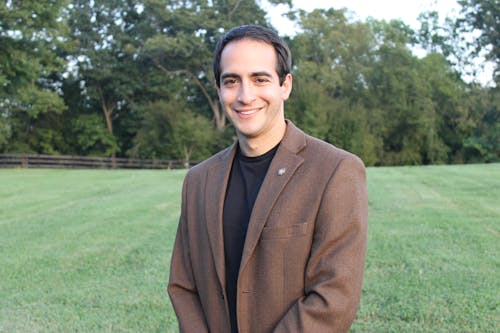 Estrada, 32, is part of the national GOP's expanded effort to send a more welcoming message to those new arrivals in key swing-states across the country, building goodwill at the grassroots level even as candidates like Trump bash immigrants in the 2016 arena. The Republican National Committee has used Hispanic Heritage Month, which ran from Sept. 15 to October 15, to pack more than 25 community outreach events in Virginia, Colorado, North Carolina, Florida and four other battleground states. The program dovetails with the RNC's push to increase voter registration and contacts with young voters, Hispanics, African-American, and women throughout the month of October. The party's hope is that local Latino candidates and community leaders can help put a friendlier face on a party that Latinos have increasingly rejected since George W. Bush left office. "It's not just about one candidate, it's about all the candidates. Our job is to make sure we're on the ground," said Jennifer Sevilla Korn, RNC's key director of Hispanic Initiatives.
Though Trump has become the new face of the GOP's difficulty courting Latinos, the problem long preceded his candidacy and could persist well after he exits the national stage. The party's share reached a high watermark in the 2004 election, when George W. Bush got more than 40 percent of the Latino vote. The GOP's share of the Latino vote has dropped precipitously since then: In 2008, John McCain got 31 percent of the Latino vote, and in 2012, Mitt Romney drew just 27 percent. About 43 percent of Latinos currently view the Republican Party negatively, and only 24 percent view the party positively, according to a recent NBC/Wall Street Journal survey—nearly the same as in December 2014.
In fact, the party has been trying to revive its Latino outreach ever since the release of RNC's 2012 autopsy report, which sounded the alarm about the party's long-term health if it doesn't make inroads with Latino voters. Korn points out that the RNC now has a year-round Hispanic outreach team to maintain the party's efforts in between elections. "One of the problems that the GOP had in the past is that we were not there to make the argument," she said. The political fallout is apparent in Loudoun County itself: As northern Virginia has become diverse, it's become more Democratic, helping Obama win the critical swing-state in both 2008 and 2012.
Estrada seems tailor-made for the party's revamped outreach effort.He proudly talks about his father's Puerto Rican heritage; he has a young son with his wife Rachel, who's half-Korean. Estrada works for a home-school legal defense organization but is quicker to talk up the immigrant clients he's served through Good Samaritan Advocates, a faith-based non-profit: There's the abusive husband who threatened his Bangladeshi wife with deportation; the undocumented teenager who crossed the border to flee gang violence. "We live in one of the wealthiest counties in the nation, but we still have many neighbors that are new immigrants who are struggling," he said.
He embodies the kind of compassionate conservatism that's largely disappeared from the national GOP since the Bush years, echoing the former president's emphasis on faith, education, and immigration reform. A devout Christian, Estrada stresses that what immigrant students need—regardless of their legal status—is greater support and social services. "Jesus is more important to me than being a Republican. For me, if I ever differ from my party on some of those issues, I'm okay with that because it's more important for me that I love the people around us, and I serve them," he said.Estrada argues that he wants a smaller government and lower taxes, unlike his Democratic opponent, Leesburg mayor Kristen Umstattd. But he's also running to increase county funding for public legal services, and he'd like to see that support flow through non-profit organizations rather than direct government services.
The GOP's advantage in going local is its ability to showcase candidates like Estrada, whose views lie in stark contrast to the extreme anti-immigrant remarks of its hardliners. But the insulation of local politics from the national arena, while a boost to Estrada's election chances, is also a barrier to making national progress with minority and immigrant voters. They're less likely to associate friendlier neighborhood Republicans with the party's broader image—or pay attention to them at all, given how national voices dominate the political conversation. So how far can Republicans go in recasting the party at the street level, when the GOP's reactionary side has the biggest microphone?
---
On a chilly Sunday in early October, Estrada made his appeal to Loudoun's newest voters at Leesburg's annual Latino festival, where scores of young families lined up for face-painting and hot chocolate. After a speaker introduced him to the crowd as "new blood, Latin blood," Estrada greeted the few hundred people in the audience in Spanish, and then switched to English to explain how his grandfather moved from Puerto Rico to the U.S. in the 1950s. "I started a free legal clinic, and many of our clients are Latino," he told them. The Republican National Committee also showed up at the festival to make inroads, deploying canvassers with digital tablets to survey the crowd; one wore a hat that said "I miss W" in homage to Bush and spoke to potential voters in fluent Spanish. The Democratic Party, for its part, was nowhere to be seen.
The RNC is trying to make its pitch by touting the party's diversity, hoping that local Hispanic candidates will not only get elected but also become good ambassadors for the GOP going forward. At their Virginia kick-off event in Alexandria last month, the RNC showcased Estrada and four other Latino Republican candidates, all of them running for county or statehouse seats in Virginia's 2015 elections. "We help them, and they help us," said RNC's Korn. She recently went precinct-walking in northern Virginia with another local Hispanic Republican candidate, John Guevara, who's running for supervisor in Fairfax County's Sully District. One of the RNC's canvassers in Leesburg volunteered to go door-to-door with Estrada in the final weeks of the election.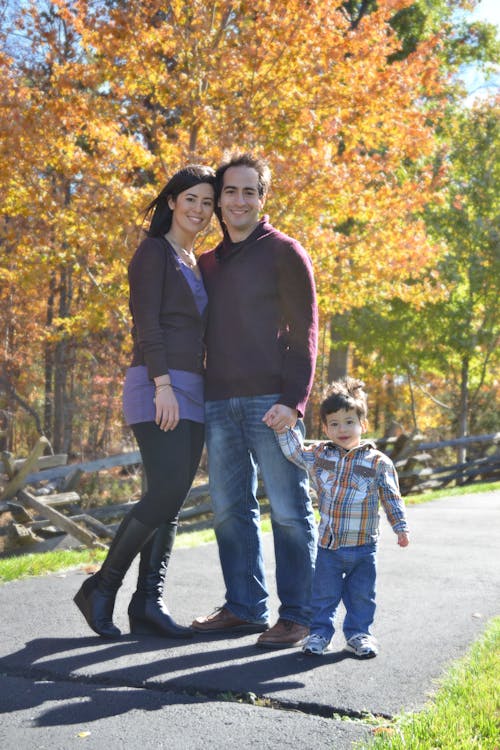 After Estrada made his brief remarks on stage, he was approached by a man in his 40s who'd recently become a citizen and would be voting in his second election. "I don't care where you come from, what language you talk—but are you going to help my family? Are you going to make sure we're not in fear of being deported?" the man asked. Estrada, he later told me, responded by telling him about one of his recent pro-bono clients, a 17-year-old unaccompanied minor who crossed the border to flee gang violence in Honduras; with Estrada's help, the young man had successfully gotten his deportation proceedings terminated. He hoped the story would help the voter feel reassured. "I told him I will make sure that our county government is friendly towards him, his family, and others who are here just looking for a better life," he said.
But local candidates have always struggled to have voters tune in, and right now, the loudest voices from the party are all they seem to be hearing. Take Jose Benitez, a 46-year-old construction worker from El Salvador who brought his family to Leesburg's Latino festival. Benitez told me he'll be voting for the first time after becoming a U.S. citizen last year but doesn't know which candidates he'll support and isn't registered with either party. I asked Benitez what he thought of Estrada, and he replied: "He looks like he wants to get good communication with the Spanish people, but I don't know." Benitez does know one thing, though: He really doesn't like Donald Trump, and he doesn't think he'll vote for Republicans. "I think he's a problem for his party too. Spanish people are looking for a way to make it legal for the immigrants. It looks like the Republican people—they don't try to do that."
I heard similar sentiments again and again at the festival. Ernesto Lopez, a 35-year-old restaurant manager, moved to northern Virginia from El Salvador thirteen years ago. He doesn't like either party very much: Republicans, he said, don't want to give immigrants opportunities; Democrats "just use us for votes." But he reserved his most vehement attacks for Trump. "My children were born here too," Lopez said, noting that the GOP frontrunner was also descended from German immigrants. If you believed Trump on immigrants, he continued, "the only ones who deserve to be here are Native Americans."
Though Republicans like Estrada want a path to citizenship for undocumented immigrants, the presidential primary has sent the party careening in the other direction; Democrats hope that the 2016 candidates' comments on deportation, legalization, and birthright citizenship will come back to haunt them, regardless of whether Trump prevails. Part of the RNC project is to appeal to Latinos on anything but immigration in the meantime. At the Leesburg festival, RNC canvassers carrying digital tablets asked people whether they supported "school choice," then collected their contact information if they agreed. In other states, they've tailored their message to focus on Puerto Rican statehood, the Cuban embargo, or even whether Uber should be legal in the local city, according to Buzzfeed.
Even candidates like Estrada, who push an immigrant-friendly message, stress that there are bigger issues at the forefront of voters' minds, particularly when it comes to local elections. "It's about taxes, schools, roads," said Estrada, whose biggest clash with his Democratic opponent has been over business development. Similarly, Danny Vargas, a Hispanic Republican running for a Virginia delegate seat in the Loudoun and Fairfax area, says that voters are most concerned about getting back home on time and being able to support their families. "I've spoken to many, many, many neighborhoods—the issues they bring up are around the economy and jobs," he said.
But the tensions surrounding the national GOP's rhetoric towards immigrants and other minorities still bleed into the local political arena. Estrada recalls one campaign stop he made last month. "I spoke to the All Dulles Area Muslim Society at their Eid festival, and everyone's like, 'That Donald Trump, that Ben Carson—you know what they've said about the Islamic community?' " Estrada doesn't believe that local voters saw him as part of the problem. But it can be wearying to have to account for the most incendiary Republicans. And Estrada is adamant that the reactionary wing of the party needs to change. "We talk about tolerance a lot, but sometimes we're like, 'We shouldn't go and talk to the Muslim community.' And that sort of thing I think puts us back," he said.
The obstacles to changing the party's image aren't just national: Local Republican hardliners have led a backlash against immigration in northern Virginia as well. In 2007, neighboring Prince William County passed a local ordinance ordering police to question residents they suspected to be illegal immigrants, spearheaded by Republican Corey Stewart, chair of the board of supervisors. More recently, in October 2014, the GOP-controlled Loudoun Board of Supervisors ordered an investigation into the financial and health impact of undocumented child immigrants on the local school system, amid the influx of unaccompanied minors crossing the border, and demanded reimbursement from the federal government. And some local Latino Republicans have taken a hard line as well. Guevara, the Fairfax County candidate, believes that unaccompanied minors without documents should be deported and that the recent influx of immigrant children are overtaxing the local school system. "We need the federal government to stop what they're doing by bringing in children and really ask for some reparations," he told me.
Candidates like Estrada suggest another direction for the party. But just as he sees neighborhood issues prevailing over national parties, it's not clear how much neighborhood candidates can do to change the national GOP. Estrada's own campaign website barely mentions that he's a Republican. "I'm proud to be a Republican, but I think especially with the local races, people are more concerned with what you're going to do to serve them, help them, and not necessarily, are you a Republican or a Democrat," he said. If he's elected, Estrada believes his party affiliation will come more to forefront, going into a presidential year; Latino surrogates will be particularly prominent if Marco Rubio is the nominee. But for the moment, Rubio is barely on the radar of Latinos in the Leesburg area; many at the festival had never even heard of him. And right now, Estrada's just trying to get voters to know who he is in the first place.
As the festival was winding down, I asked one of the entertainers who'd been on stage the whole time what he thought of the candidates who spoke at the festival. "The truth is that the candidates of both parties, they promise and speak about what they're going to do, they're going to deceive you," Nelson Alfaro, 59, told me, still dressed in his clown costume and makeup, complete with a Raggedy-Andy wig and floppy shoes. I asked him whether he had any impression of Estrada, who was standing next to him on stage when he delivered his brief remarks.
"Will Estrada? I don't know Will Estrada," he said. But he's already made up his mind for president. "Señora Hillary—she seems like she could be the governor of the country," the clown told me.