On the outskirts of Phnom Penh once stood a smoldering testament to mankind's assault on the Earth. Stung Meanchey was the largest waste disposal site in Cambodia, the size of 76 football fields. Scavengers sifted through 900 tons of new waste delivered each day, amid bursts of noxious smoke, looking for recyclables to resell.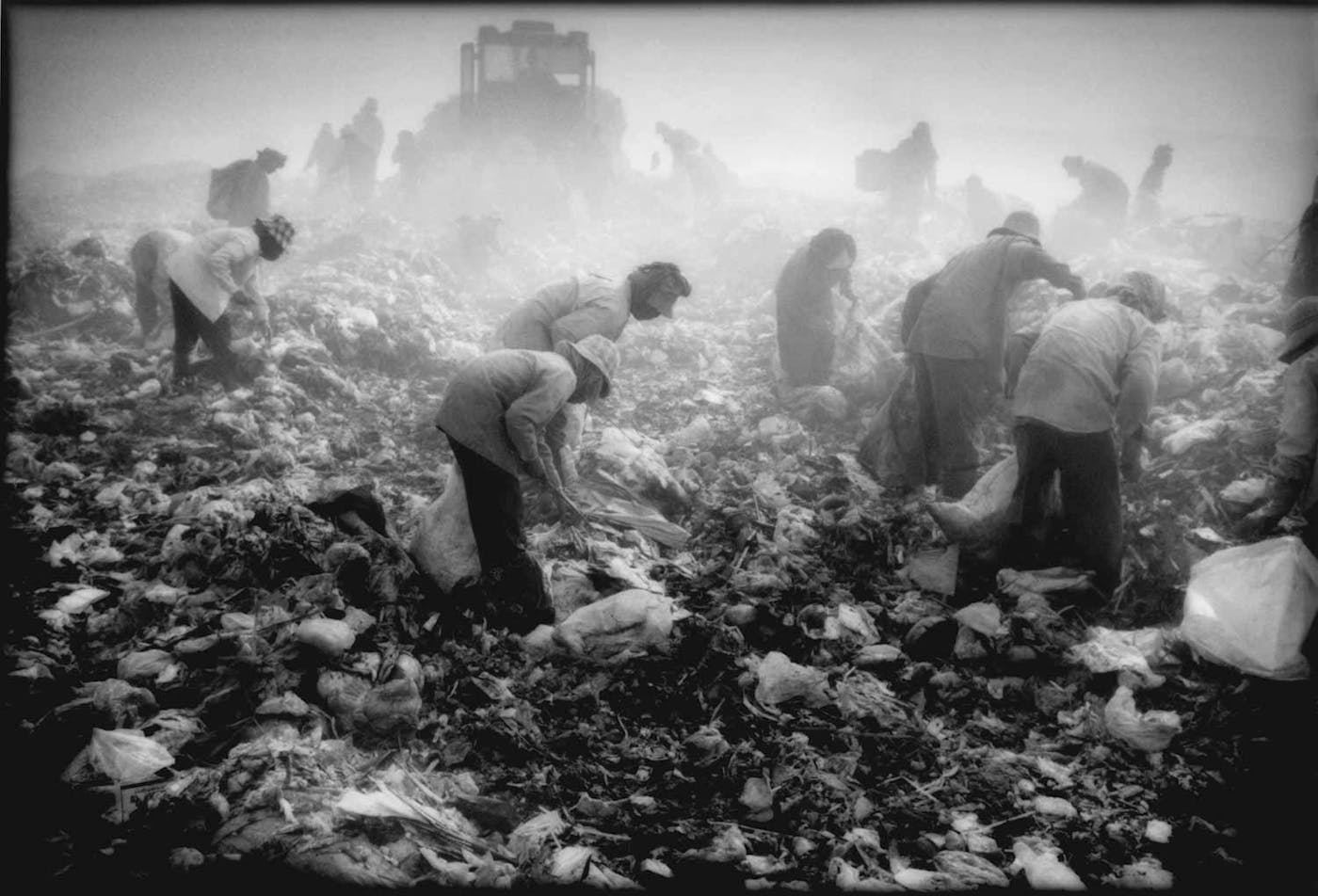 Phnom Pehn, Cambodia, 2009
About 1,000 of Cambodia's poorest families called the dump home, eking out a living from its strange fruit, when the Cambodian government shut it down in 2009. Stung Meanchey may have been a notorious landfill, but it wasn't unique. Each year, most of the 2.6 trillion pounds of human detritus ends up in landfills, posing a toxic threat to the environment. Methane, a potent greenhouse gas 86 times more effective than carbon dioxide at trapping the Earth's heat over the course of 20 years, is produced when organic waste decomposes in an airless environment, such as a deep pile of trash.

Jarring images from the developing world might result in the shutdown of the most egregious landfills, but unless countries like the United States, India, and China decrease food waste and increase funding for methane-capturing waste management systems, scores of other landfills around the world will continue to contribute to the Earth's rapid warming.
When photographer James Whitlow Delano visited Stung Meanchey shortly before it closed, he was overwhelmed: "What I was seeing were people who were like my neighbors, except for the cruelty of fate." To humanize the effects of warming on the planet, in January 2015 he founded @Everyday Climate Change, a collective of photojournalists on six continents who share images of climate change on social media. "We're trying to bring everyone into the conversation," he said, from the scavengers to politicians. "It's not just us and them," he said. "It's we."
From November 29th until December 5th, follow 28 international photojournalists from the @EveryDayClimateChange collective as they take over the New Republic Instagram account, @NewRepublic.
They will be posting photos of all seven continents during the first week of the Paris conference on climate change, with the goal of using images as evidence of the effect of climate change around the world.