Today, I am thrilled to introduce a new NewRepublic.com. Improving the reader experience of the site was at the heart of this redesign. We wanted to create a clean, uncluttered space that put our journalism front and center.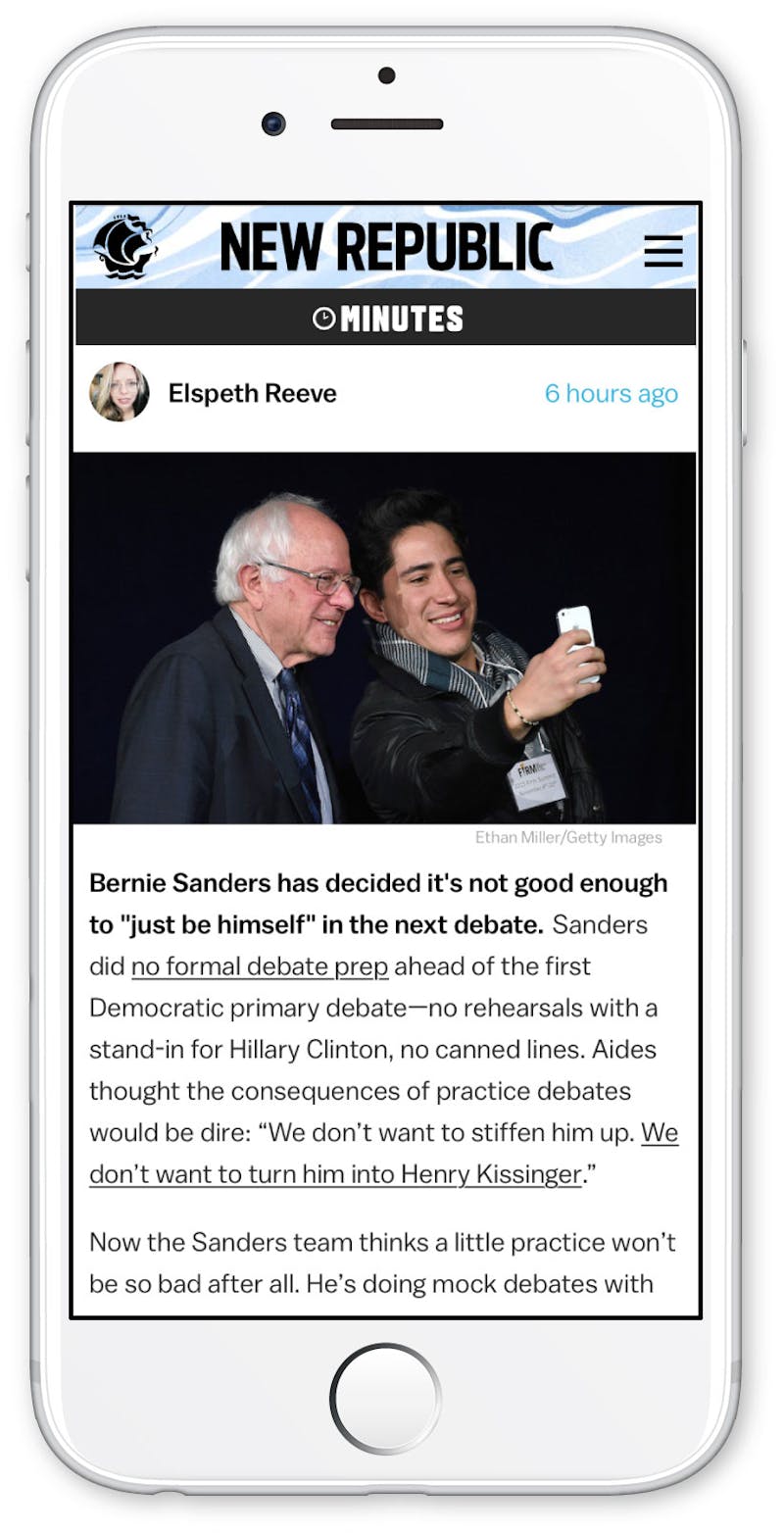 The design elements of the website complement the magazine redesign that we launched in August. The consistency across our publications includes using the same beautiful typefaces, Lava and Balto, and even small details like the hover state for links, which was inspired by our headline treatments in the magazine.
But this redesign is not just a showcase for new colors and fonts—this is also the foundation for much more to come. In addition to the redesign, we are introducing two new editorial formats: Minutes and Signal.
Minutes takes our newsroom conversations public. Now, our readers will receive analysis from our writers and editors on breaking news, developing stories, and live events. The concept was inspired by the vibrant Slack conversations that our writers and editors have throughout the day, which we wanted to open up to our readers.
Signal is a new, shareable element on every article page that articulates the defining characteristic of every New Republic story: its argument.
This is an exciting step for us as an organization. I am excited to hear what you think.
Interested in learning more about the redesign and our vision for the future? Check out this interactive overview.