To walk through the Tsaritsyno Palace, nestled in a Moscow nature reserve, is to journey back to the golden age of Russian nobility. Gilded hallways lead to grand ballrooms; hidden grottoes and cascading ponds extravagantly accent the grounds. Empress Catherine the Great commissioned the palace in 1775 but had it demolished when the design wasn't to her liking. She brought in another architect but died before construction was complete, leaving the palace empty for more than 200 years.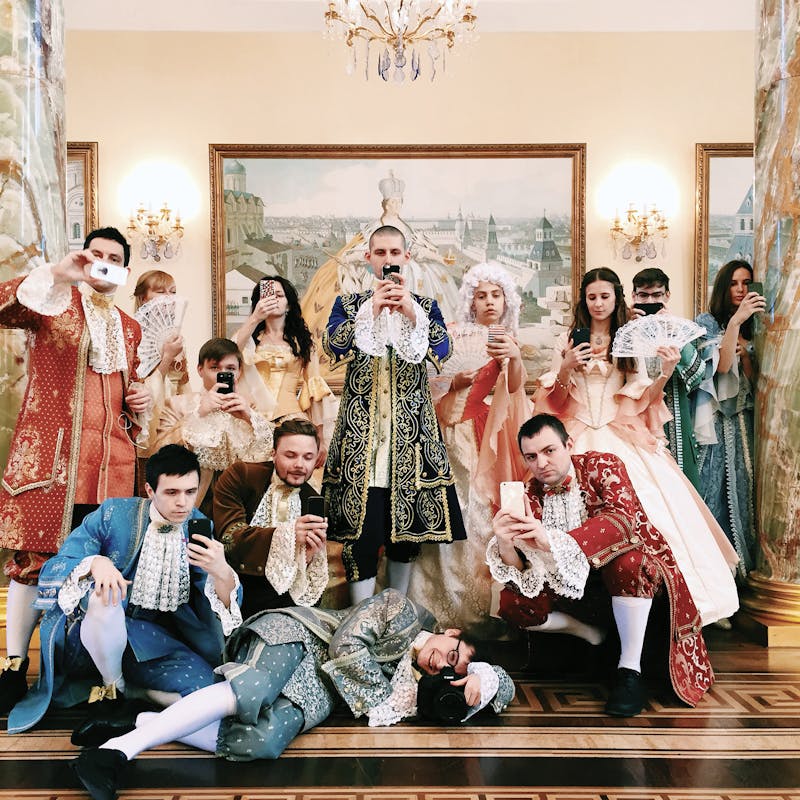 In 2007, Tsaritsyno reopened as a museum, no longer a private luxury. For a collective of young, social media-savvy Russians, it's also a creative laboratory. Armed with smartphones and theater costumes, photographer Ekaterina Mishchenkova and her friends stage whimsical scenes at Tsaritsyno that blur the lines between past and present, fact and fantasy.
Mishchenkova, who goes by the name Katia Mi on Instagram, calls the project #ConceptTsaritsyno. It's part of an ongoing Instagram series, @Concept_Project, meant to push viewers to reimagine cultural spaces for themselves. Instead of dismissing tourists who rapidly scan museum hallways and take selfies on their smartphones, Mishchenkova is turning the habits of the digital age into art itself. Dressing in costume helps her and her friends connect with the original spirit of the time, but the quirky poses and Instagram filters make the old landscapes new.

The Tsaritsyno estate might have been meant for a queen, but at #ConceptTsaritsyno, anyone is welcome.