Old Blue Eyes was a famous crooner, a Jack Daniels aficionado, and a bit of a political flip-flop. He also apparently spent some of his free time exactly like my old Jewish relatives: writing letters to the editor of his favorite magazines.
In 1947, exactly five years after the bombing of Pearl Harbor and 15 months after the end of World War II, Sinatra wrote a letter to New Republic editor Henry A. Wallace. He worried for the future, for the lack of tolerance and respect he saw among his neighbors. Here's an excerpt: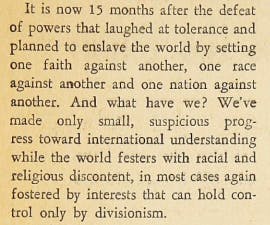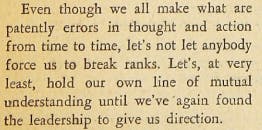 In today's climate of fear-mongering, Islamophobia, and divided politics, Sinatra's words ring as true as ever.

Read the full letter here.