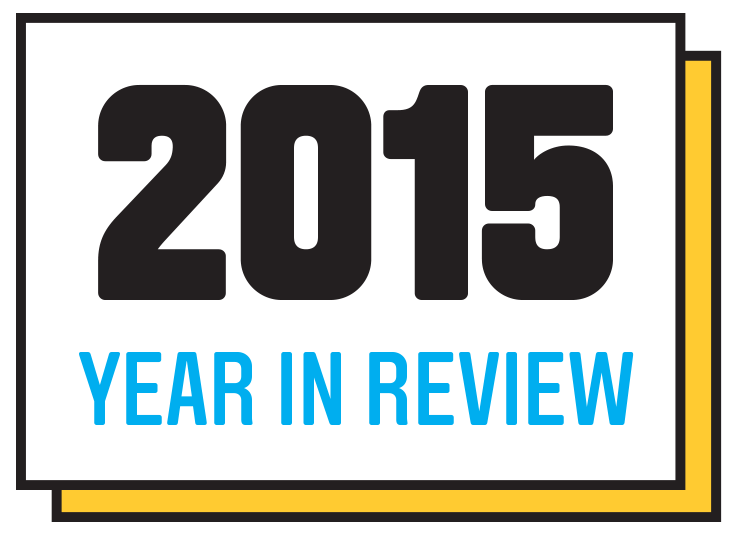 Trying to keeping up in the "peak TV" era—when there's too much well-made TV, and little consensus anymore on what's must-see—is a fool's errand. Even for those of us who spend our weekends on the couch with Hulu and Netflix, watching a television show in 2015 meant knowing that you were inevitably missing out on some other great television show. But amid the deluge, some scenes stood out as being unlike anything I had seen on TV before. They're a disparate lot, coming from comedies and dramas, final seasons and unexpected debuts. These unforgettable scenes are sometimes sensual, sometimes sad, and sometimes both at once; they show characters unexpectedly letting their guards down and women at their most triumphant and their most wretched.
The Cry Face (You're the Worst)

2015 was the year of the "sadcom"—a Vulture neologism I wish I had thought of—a genre that reached its apex with the second season of You're the Worst, a caustic romantic comedy on FX about two commitment-phobes falling in love that has transformed into a brutally mundane look at clinical depression. What made this work, aside from sharp, empathetic writing by Stephen Falk and a crackerjack supporting ensemble, was Aya Cash's malleable face. As Gretchen, Cash displayed a cry face to rival the best of them, not least because it was so free of histrionics. She gives her best performance in the season's most formally inventive episode, "LCD Soundsystem," as Gretchen wishes her way into the lives of a cool older couple in the neighborhood. When she realizes this idyllic couple is as adrift as she is, the camera slowly closes in on Cash's hollow crumpling face before credits finally roll..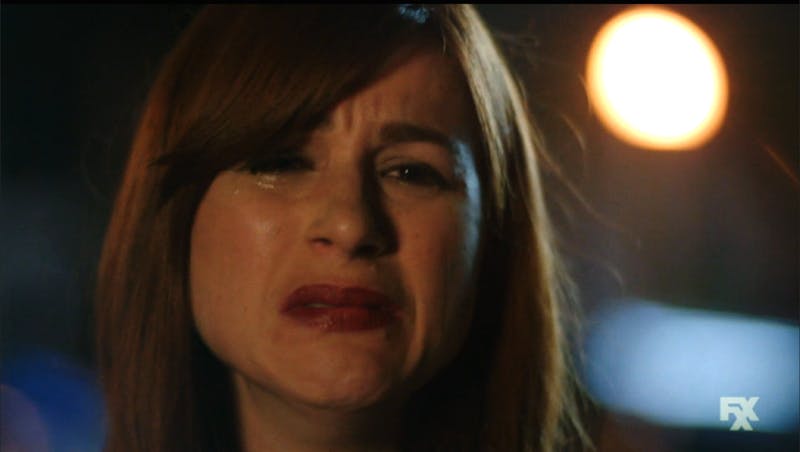 The Last Five Minutes of Unreal

"I love you. You know that, don't you?" Who knew Shiri Appleby possessed such exhausted, inscrutable, crazy eyes? Or that she could give a performance as multi-layered and abrasive as the manipulative reality-TV producer Rachel Goldberg? Unreal's twisty and twisted first season ended with the closest this brutal show could ever come to a happy ending: an affirmation of love between Rachel and her boss/mentor/maternal stand-in Quinn. In the final scene, Rachel tells Quinn she loves her with a look of hatred in her eyes. (I still can't tell if this moment was a confession or a threat.) Quinn's reply: "I love you too…weirdo."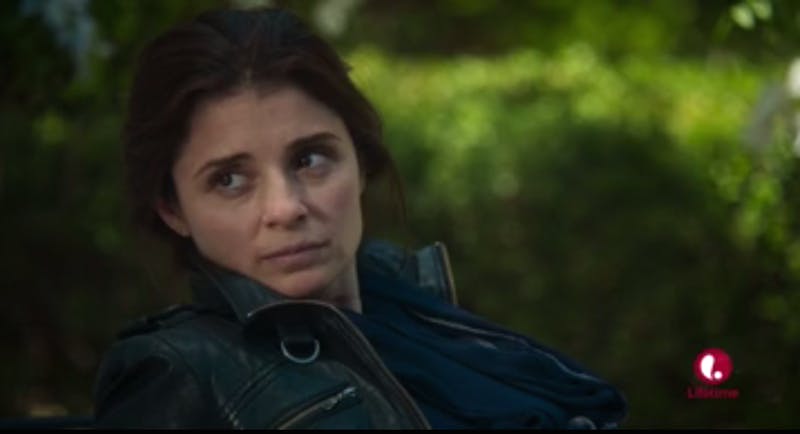 The Tooth Pull (The Americans)
In case it was ever in doubt that The Americans, without showing much skin, is the sexiest show on basic cable, the torturous tooth extraction scene from the episode "Open House" should quiet any naysayers. After the undercover spy/suburban mom Elizabeth Jennings breaks her tooth in a fight with two FBI agents, she determines it's too risky to go see a professional. When the tooth is still aching three episodes later, her husband Philip volunteers to conduct some DIY dentistry in their basement. Without a soundtrack to provide distraction, the bloody scene—full of heavy breathing and intense close-ups of Philip and Elizabeth's eyes—is tender and painful. Never has a man pulling out his wife's tooth with a pair of pliers been more intimate.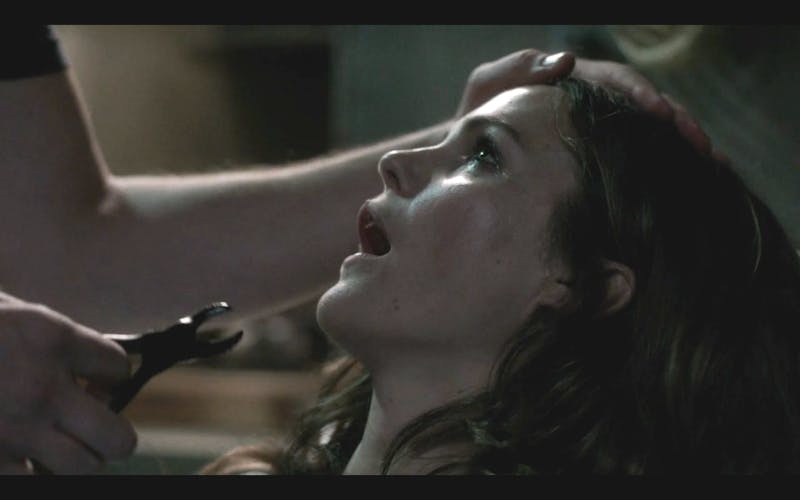 The Missed Calls (Being Mary Jane)
Being Mary Jane, which aired both its second and third seasons on BET this year, might be the most criminally underrated show on TV. It's a savvy and sincere portrait of a single professional black woman, played by Gabrielle Union, that lets her be vulnerable, ambitious, selfish, ugly, and beautiful. This year, creator Mara Brock Akil scraped away the soapy elements from the series' original DNA. What's left is sexy and stark—melodrama even more powerful for being stripped down.
In what should be Gabrielle Union's Emmy reel, Mary Jane spends the latest season's third episode reeling from her estranged friend Lisa's suicide, unable to perform her grief the way family and friends expect. Sitting upright in bed, she scrolls through her missed calls, stopping on the list of ignored calls from Lisa. It's a deft, understated depiction of grief and isolation in the age of the smartphone.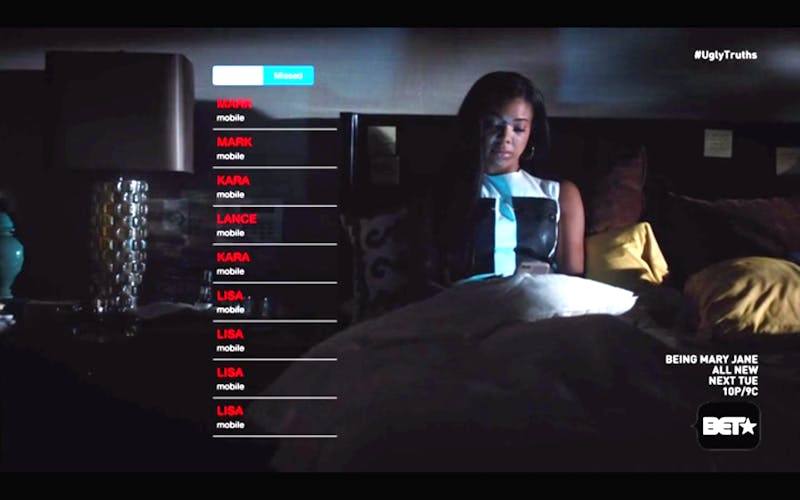 The Confession (The Jinx)
"What the hell did I do? Killed them all, of course." The Jinx got a murderer arrested and set an almost impossibly high bar for all future true-crime endings with Robert Durst's self-incriminating bathroom soliloquy. Did Andrew Jarecki manipulate us, messing around with the documentary's timeline to tell a neater—and more thrilling—story? Does this bring up some pretty troubling ethical issues about documentaries and truth, entertainment and the law? These are good questions, but they do little to cheapen the bizarre memory of watching those strange and Shakespearean moments in real time.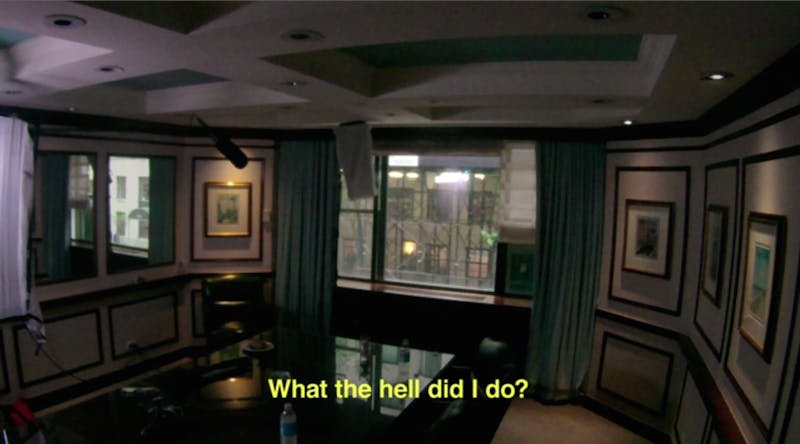 The Pinky Hold (The Fosters)
The most romantic moment on scripted TV this past year involved two seventh-grade boys quietly touching pinkies in a movie theater. The story of 13-year-old Jude's sexual questioning, and his ambiguous relationship with his best friend Connor, has been one of the most original plot threads on ABC Family's The Fosters since it debuted two years ago. In the episode "Light of Day," when Connor drags Jude along on an awkward double date with two girls, we think we know where the scene is heading: Connor will make out with his date, and Jude will look on, jealous and confused. Instead, the lights dim and we watch Connor's hand on the armrest between them, slowly and deliberately moving closer to Jude's until they touch. Connor grabs Jude's pinky, and the camera flashes to their flushed, nervous faces. A few episodes later, The Fosters would make TV history with Jude and Connor's (very age-appropriate) first kiss, to the glee of Jonnor shippers across the internet. But the pinky scene still lingers in the memory, perfectly capturing the spell of an unspoken adolescent crush in all its innocence, eroticism, and nerves.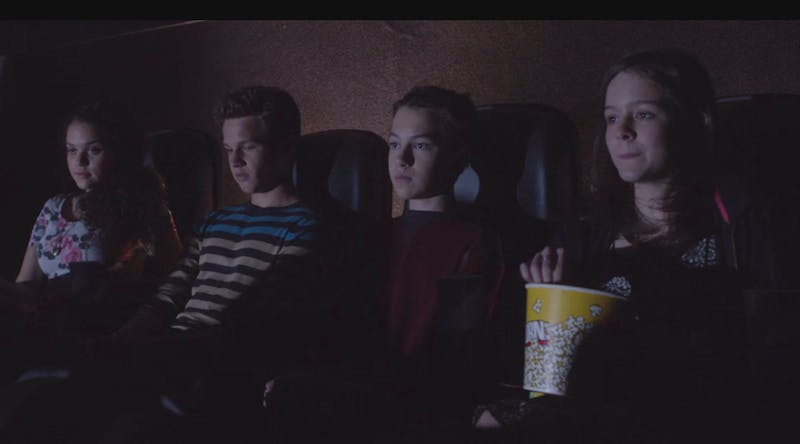 The Peggy Olson Strut (Mad Men)
What more is there to say? Matthew Weiner left us seven seasons later with Don buying the world a Coke, but the ending barely mattered once we got to see Peggy Olson, in the third to last episode, strut down the hallway into her new office at McCann-Erickson with her shades, a cigarette, and Bert Cooper's hand-me-down Japanese octopus erotica.