It's called Born to Run, which is also the name of his most famous album (Born to Run) and song ("Born to Run").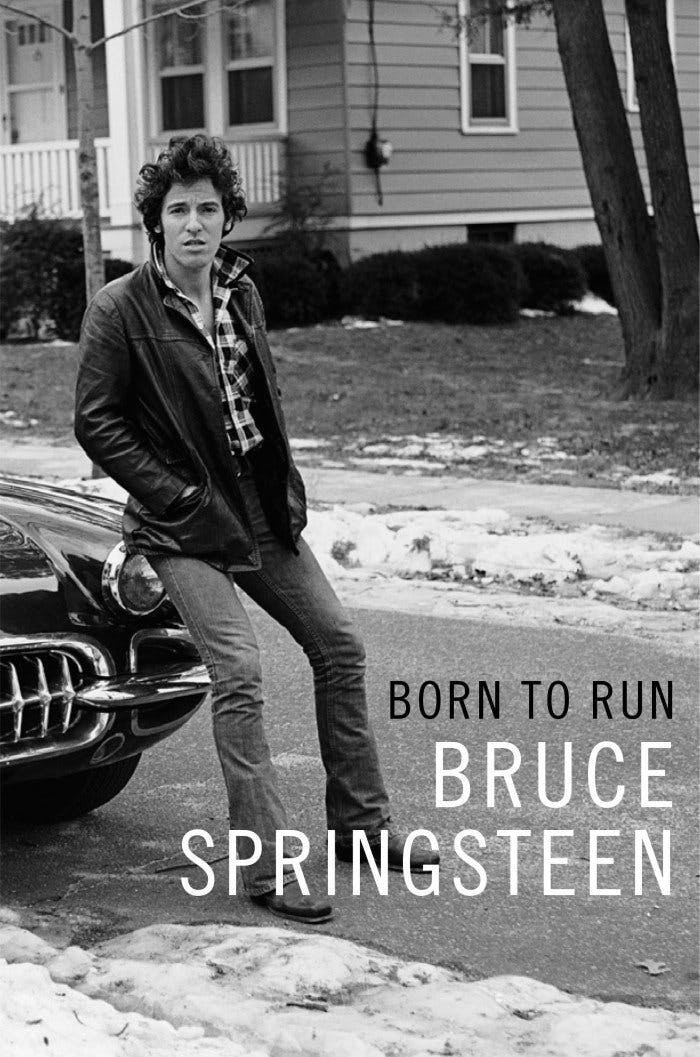 The long-rumored memoir was confirmed with a post on Springsteen's website:
In Born to Run, Mr. Springsteen describes growing up in Freehold, New Jersey amid the "poetry, danger, and darkness" that fueled his imagination. He vividly recounts his relentless drive to become a musician, his early days as a bar band king in Asbury Park, and the rise of the E Street Band. With disarming candor, he also tells for the first time the story of the personal struggles that inspired his best work, and shows us why the song "Born to Run" reveals more than we previously realized.
The very short excerpt posted makes it sound like it's written in a voice that could be described as Bob Dylan's Chronicles meets school paper: "Writing about yourself is a funny business. But in a project like this, the writer has made one promise, to show the reader his mind. In these pages, I've tried to do this."
Springsteen has apparently been working on the book for the past seven years, "after performing with the E Street Band at the Super Bowl's halftime show," which means that it's possible that the book was inspired by the time Springsteen slid crotch-first into a camera.
Born to Run will be published on September 27 by Simon & Schuster.