Earlier today, whoever runs the park's Twitter account defied the Trump administration's gag order—which told the National Parks Service "to immediately cease use of government Twitter accounts"—in a move that was punk as hell.
The rebel tweeter posted some cold hard facts about climate change: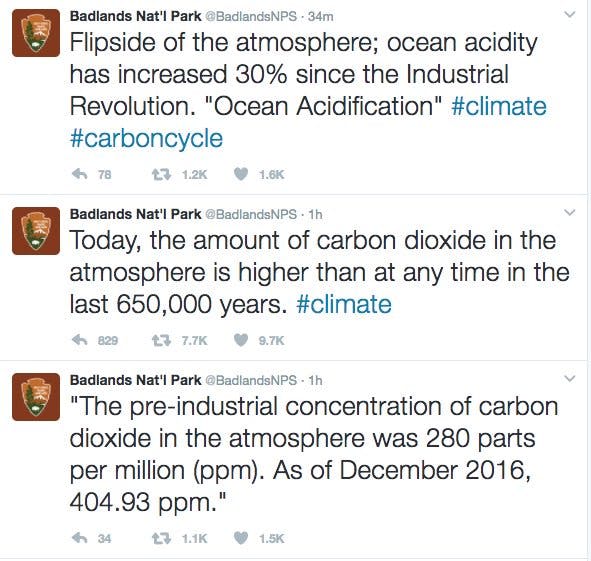 Since then, all of the tweets have been deleted—clearly some goons came down in black helicopters to take the hero tweeter away. Badlands Nat'l Park tweeter, we hope you're ok.