Only five days after taking office, Donald Trump issued an executive order unleashing a nationwide crackdown on undocumented immigrants. Arrests leapt by nearly 40 percent, flooding detention centers with nonviolent offenders and tearing families apart. But the sprawling enforcement apparatus that Trump deployed was built by Barack Obama, who ramped up the border patrol and expelled a record three million immigrants, earning him the title "deporter in chief." Like Trump, Obama began his crackdown just after his inauguration.
On a frigid January morning in his adopted hometown of Chicago, 53 immigrants bound for Juárez, Mexico, were frisked, handcuffed, and placed on a 737. "This is the life we have," said Mario Barradas Rodriguez, a 34-year-old from Veracruz, Mexico, who was arrested for driving without a license. "Nobody here knows I'm leaving, and nobody there knows I'm coming." The flights—known as ICE Air—deported millions who had lived and worked in the United States for years. "I remember seeing looks of fear and resignation on people's faces," says photographer Alex Garcia, who was at O'Hare International Airport that day. "Some had bravado, of course, but that was likely just to cope with the uncertainty of what was to come."
Garcia was able to photograph the scene for a simple reason: The Obama administration strove to be open about deportations. "It's our goal to be transparent," an ICE official explained at the time. Under Trump, such scenes are rarely, if ever, photographed. The president may enjoy unleashing public tirades about Mexican "rapists," but the work of arresting and deporting millions of immigrants now takes place largely in the shadows.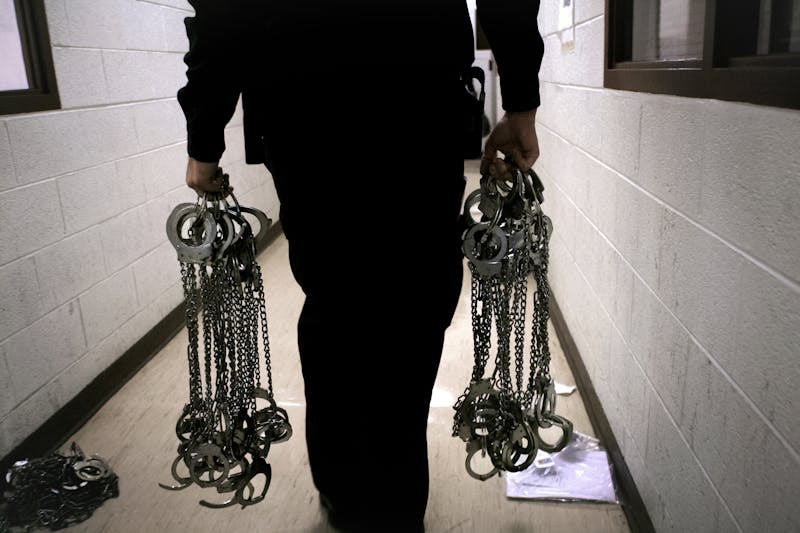 6:34 a.m.: On January 27, 2009, an Immigration and Customs Enforcement agent carries handcuffs and chains as undocumented immigrants—all of Mexican origin—are readied to leave a processing facility in Broadview, Illinois. After being picked up in raids, the immigrants were transferred from county jails to this facility in a nondescript building complex just outside of Chicago.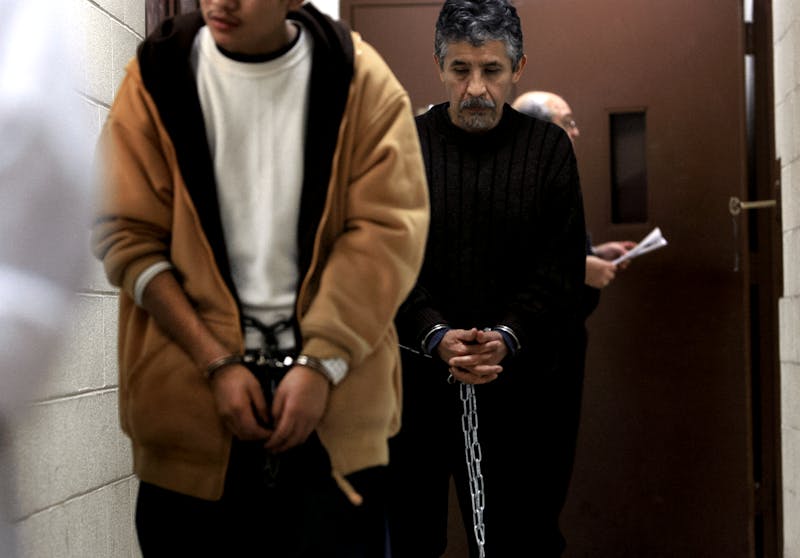 8:01 a.m.: As their names are called by an ICE agent, deportees in handcuffs and chains leave a detention room and prepare to board their flights. They are frisked and have their mouths checked for drugs and weapons.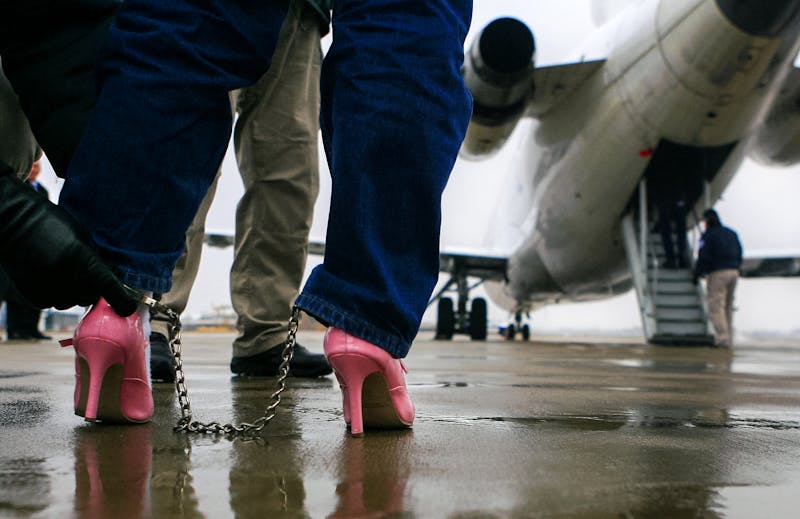 12:56 p.m.: A woman in high heels is deported along with other undocumented immigrants in Dallas. Her flight arrived from Chicago's O'Hare International Airport with almost 60 other undocumented immigrants already on board and will make a final stop in El Paso, Texas. From there, the deportees will be transported across the border by bus.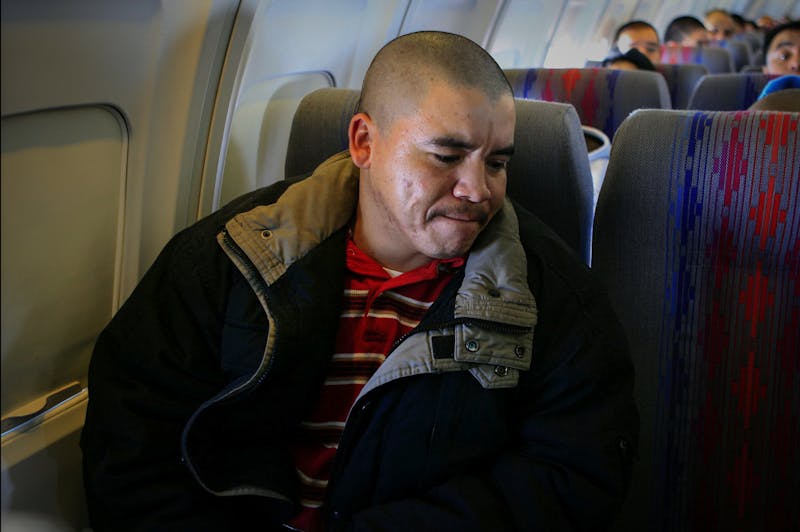 2:04 p.m.: Robert Rodriguez Zamarron, 26, turns away from the window on his flight. He told Garcia that his mother brought him to the United States when he was one. He does not speak Spanish and has not spent more than a couple weeks in Mexico in his entire life.