The weeks before the Knesset, the Israeli parliament, breaks for summer recess are often a telling time. It's when the government tries to cram through as many contentious yet politically expedient laws as possible to increase its chances of survivability come fall. A case in point is the passage, in July, of the so-called Nation-State bill. The law, which is akin to a constitutional amendment, entrenches national self-determination in Israel as a right "unique to the Jewish people." It spells out, for the first time since Israel's founding, that of the country's two guiding principles—its being Jewish and democratic—Jewish identity will always come first. Prime Minister Benjamin Netanyahu hailed the passage of the law as a "defining moment" for the country. "Long live the State of Israel!" he said. But there's a reason that, for years, versions of the bill had floated around without materializing into law: By definition, the bill enshrines the status of Arab Israelis, who number 1.8 million people and represent one-fifth of the population, as second-class citizens in the country.

Unsurprisingly, Israeli Arabs and the liberal left harshly criticized the law. A protest led by the Druze community in August drew tens of thousands to Tel Aviv's Rabin Square. Ayman Odeh, the leader of the Joint List, an alliance of Arab parties, called the bill "a law of Jewish supremacy." He went on: "Today, I will have to tell my children, along with all the children of Palestinian Arab towns in the country, that the state has declared that it does not want us here." A major part of the outcry, however, seemed to come from overseas, where the law exacerbated an already growing rift between the Israeli government and many in the Jewish Diaspora. "The damage that will be done by this new Nation-State law to the legitimacy of the Zionist vision … is enormous," Rick Jacobs, the head of the U.S.-based Union for Reform Judaism, said in a press release. "I do not believe we can talk about a 'gap' between Israel and the Diaspora," Rabbi Steven Wernick, who heads the umbrella group for the Conservative movement in North America, wrote in a letter to the Israeli government. "It is now a 'canyon.'"

The Nation-State bill was the latest in a string of measures adopted by the Israeli government over the past 18 months that were borne out of narrow political calculations and riled Jewish communities outside of Israel, particularly in the United States. These include the decision, last June, to scrap plans granting women equal access to pray at the Western Wall—a decision so explosive among Reform and Conservative Jews that Israel's deputy foreign minister, a religious Orthodox woman named Tzipi Hotovely, was dispatched to the airwaves, in English, to try and defend it. But Hotovely only made things worse. She described American Jews as people who "never send their children to fight for their country" and lead "quite convenient lives." Netanyahu had to walk back her comments, but the insult lingered. On the same day that the government abandoned the egalitarian prayer plan for the Western Wall, another controversial proposal promulgated by Israel's ultra-Orthodox lawmakers passed a vote in the Israeli cabinet, seeking to delegitimize all non-Orthodox conversion to Judaism. (International condemnation of the proposal was so swift and severe that Netanyahu decided to freeze it.)
Though ultra-Orthodox parties comprise only 13 of the Knesset's 120 seats (and heavily guide the far-right Jewish Home party), without their support Netanyahu would not have a majority coalition. Their interests are distinct. Their influence is inordinate. In granting ultra-Orthodox parties a de facto monopoly on religious laws, and in advancing a nationalist agenda to appeal to an ascendant far-right, Netanyahu has acted out a toxic mix of paranoia and brazenness. Paranoia that his coalition members may turn on him—a not unreasonable suspicion given the magnitude of corruption scandals he is engulfed in, which may lead to an indictment. (He has denied any wrongdoing.) Brazenness, because of an unprecedented degree of latitude and impunity granted by the White House.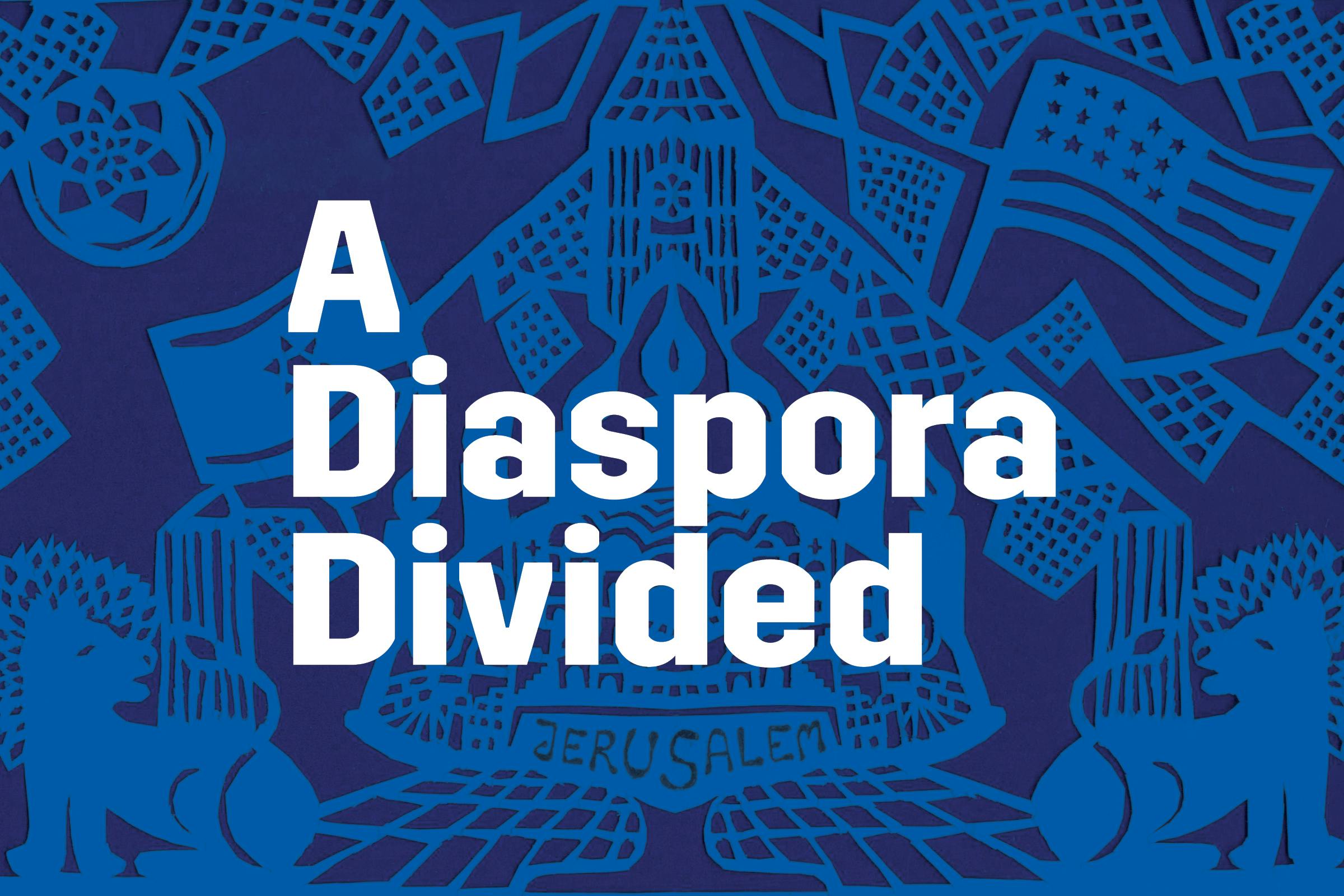 Earlier this year, Netanyahu's ruling Likud party, newly emboldened by the election of Donald Trump and desperately trying to deflect attention away from two criminal investigations against the prime minister, passed a nonbinding but highly symbolic vote to support the annexation of Jewish settlements in the West Bank—a move no previous American administration would have stomached. The Israeli government also placed legislative hurdles in the path of any future peace deal involving Jerusalem. Daniel Seidemann, the director of Terrestrial Jerusalem, an advocacy organization tracking development in Israel's capital, told The New York Times: "What was winked and nodded about before is now being acknowledged publicly: 'We have no intent of sharing this land with anybody else except as a barely tolerated minority.'"
Some view Netanyahu's alienation of American Jews as his ultimate miscalculation. As Moshe Halbertal, an Israeli scholar of Jewish philosophy at the Hebrew University and New York University, told me, Netanyahu "has made Israel into a partisan issue for Americans, and that has hurt Israel deeply and hurt relations between American Jewry and Israel, because large swaths of American Jews aren't with Trump. He embraced Trump."
Israel's seeming indifference to the erosion of its core support among American Jewry—inconceivable just a year earlier—has, in the Trump-Netanyahu era, become a governing reality. Rather than trying to bring together Conservative, Reform, and Orthodox Jews, Democrats and Republicans, Netanyahu has instead caved to his ultra-Orthodox coalition partners, and cozied up to Trump and his surreal circle of Christian Evangelical backers. When the U.S. embassy opened in Jerusalem in May, not a single currently serving Democratic member of Congress was in attendance. Neither were representatives from many Jewish organizations, including J Street, a "pro-Israel, pro-peace" advocacy group. Instead, participating dignitaries included Robert Jeffress, pastor of the First Baptist Church in Dallas, who has said that God sends Jews and Muslims "to hell." John Hagee, the evangelical pastor who once described Hitler as a "hunter" sent by God to prey on Jews, led the audience in a benediction: "Can we all shout Hallelujah?"
To place Israel's defining features—its democratic principles, its religious tolerance—in the hands of Trump and the ultra-Orthodox is a risky move. By the time Netanyahu realizes it, it may already be too late.