Cuba is quite simply one of the most amazing places in the world. And we should know! The New Republic has been reporting on Cuba's fascinating history and personalities since 1917. Now we're inviting you to take advantage of our expertise and join a special group of readers and supporters on a lovingly designed, all-inclusive tour of this fantastic destination. Drawing on our special contacts among local historians, artists. and chefs, we've created a first-class experience that will immerse you in Cuba's colorful and unique history, politics, and culture.
Highlights
You'll hear about the island's fascinating history from renowned political scientists. You'll visit the private studios of famous Cuban artists. You'll hear stories of struggle and triumph from activists in the Afro-Cuban and LGBTQ communities.
But no tour of Cuba is complete without the island's iconic food and music. You'll dine at the best paladars (private restaurants) in Havana, Cienfuegos, and Trinidad. You'll attend exclusive performances at the country's famed ballet and flamenco studios. You'll drink where Hemingway drank and see where Michael Corleone kissed his brother Fredo on New Year's Eve in The Godfather Part II.
Hosted by Charles Bittner
"The objective of every trip I host in Cuba is to deepen the bonds and understanding between the two countries to appreciate the triumphs and challenges of the Cuban people, to explore the unique history of the island—and to have a tremendous amount of fun while doing all of it," says Charles Bittner, who has taken more than 50 groups to Cuba over the last 15 years. A professor of sociology who has taught at the University of Texas, Southern Methodist, and St. John's University, Charles is a wide-ranging expert on Cuba's social, medical, cultural, and political institutions. Plus he's not a bad salsa dancer.
SATURDAY, DECEMBER 9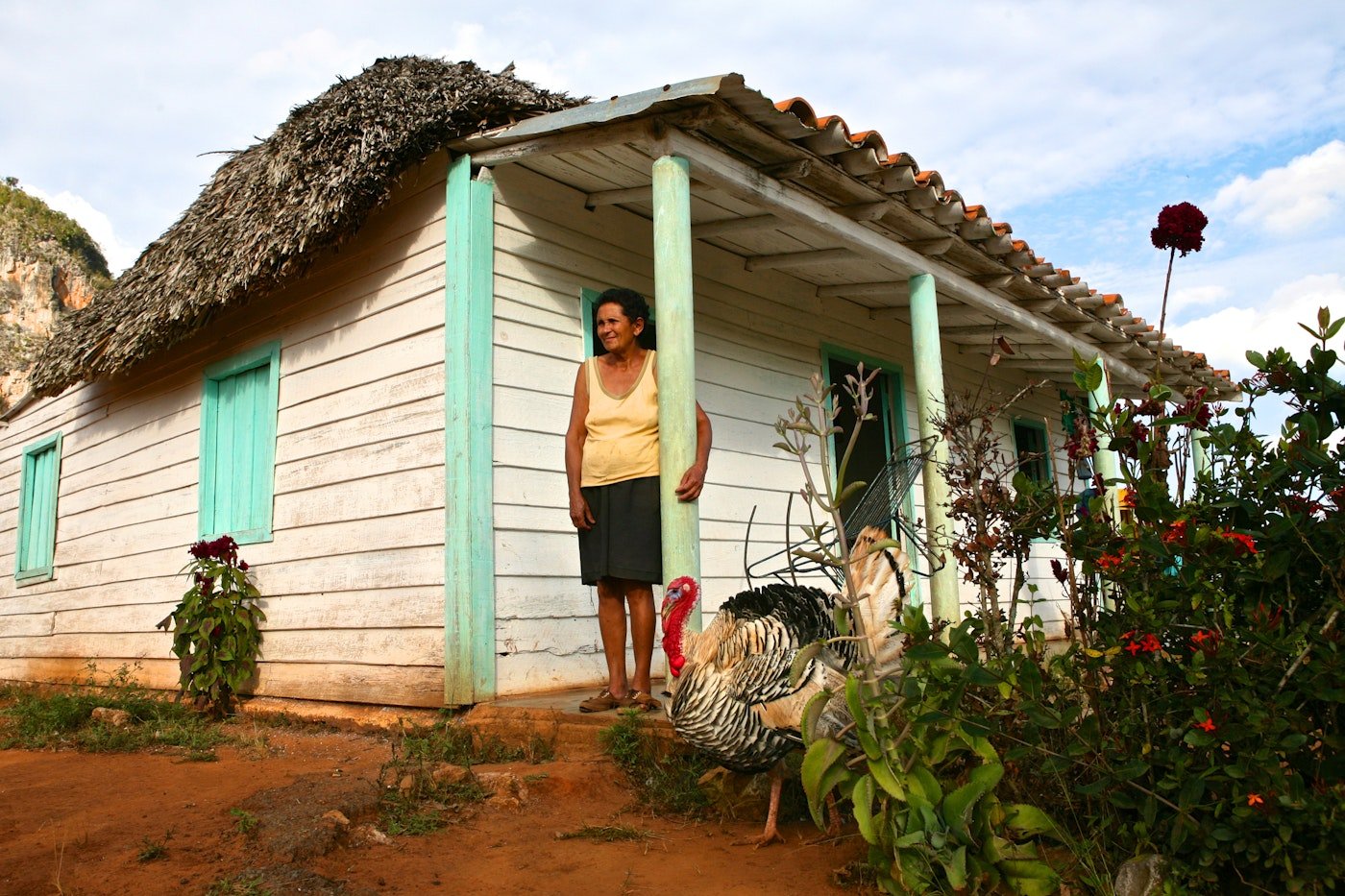 Includes: Dinner
Our charter flight (not included) is scheduled to arrive at Havana's Jose Marti International Airport at 1:30 p.m. Bus transfer to accommodations.
Check into our four-star accommodations in Vedado, Havana, followed by a welcome party with traditional Cuban quartet, Wena Vivre, at Skyline. Dinner will be at Café Laurent, a private restaurant known for its eclectic menu.
SUNDAY, DECEMBER 10
Includes: Lunch and dinner
Discussion with Miguel Coyula, professor emeritus of architecture at the University of Havana. Professor Coyula will discuss housing, infrastructure, investment, and restoration programs at Altamira Gallery.
Afterward, we'll take a behind-the-scenes walking tour of Old Havana. Explore the historic city center, a UNESCO world heritage site since 1982, and learn about its history and architectural importance. Stops along the way at various new, private businesses, including Dador and Cladestina, where we will meet with the owners to discuss the triumphs and challenges of cuentapropistas (entrepreneurs) in Cuba.
We'll lunch at La Moneda Cubana. Famous for its lobster, ropa vieja, and frozen mojitos, this cozy paladar has a rooftop deck with a wonderful view of Morro Castle. Followed by a driving tour of Central Havana, with stops at the Prado, the Capitolio, Central Park, and Grand Theatre.
In the evening, we'll enjoy a discussion and private performance by Yassek Manzano, the most exciting young trumpet player to come out of Cuba in the last decade, at Mamy's Café. Manzano is also a composer and has performed with major figures like Celia Cruz and the British band Simply Red.
Dinner will follow at Paladar San Cristobal. Located in the heart of Central Havana, this celebrated paladar offers delicious local cuisine and libations. The staff are particularly proud of their photos with President Obama, who ate here (and left a very good tip) during his historic visit.
MONDAY, DECEMBER 11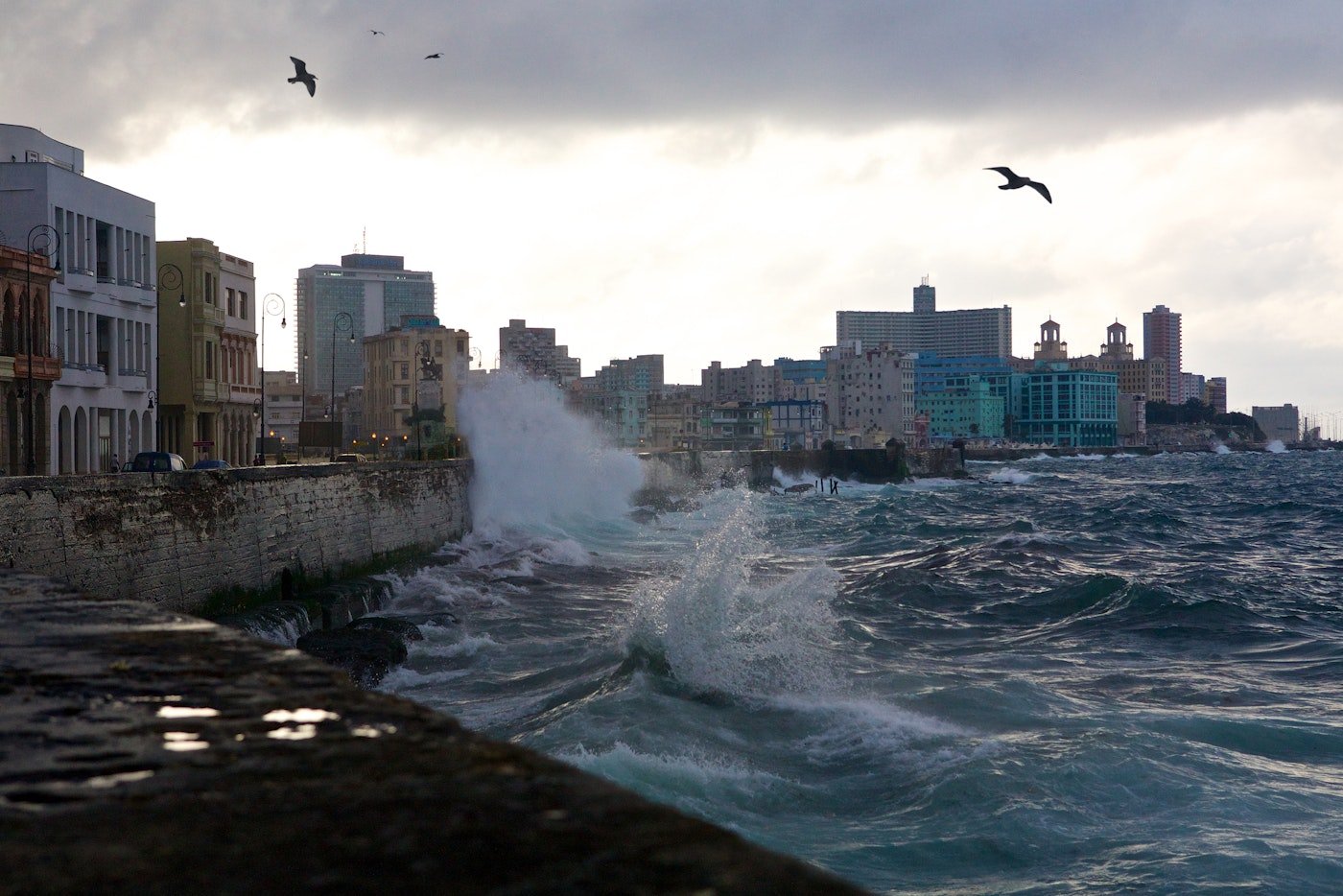 Includes: Lunch and dinner
We'll start our day with a talk by Professor Marta Nunez, professor emeritus of sociology at the University of Havana whose work focuses on race and gender, followed by a private performance by the celebrated dance troupe at Habana Compàs Dance. This remarkable company has performed all over the world. Its style reflects the rich history, diversity, rhythm, and flow of the island.
We'll enjoy a classic Cuban lunch at MAREA, located on the beach at Marina Hemingway.
In the afternoon, we'll visit the home of Afro-Cuban activists La Reina y la Real, a prominent female hip hop-jazz duo. The group's music and community activism focuses on breaking down gender and racial stereotypes in Cuban society. They will welcome us to their modest home in Luyano, share their music, and discuss the challenges young Afro-Cuban women currently face.
Late afternoon, we'll visit the home and studio of a family of artists and art professors from the most renowned art institutes in Cuba. Sculptor Yamilé Pardo, painter Edel Bordòn, and photographer Pablo Bordòn-Pardo will discuss art education in Cuba.
The evening includes dinner at Rio Mar. This private restaurant, located in the luxurious Miramar neighborhood of Havana, is known for its locally sourced seafood and offers outdoor dining on the terrace, which overlooks the Almendares River.
TUESDAY, DECEMBER 12
Includes: Lunch and dinner
Depart for Cienfuegos, one of the country's oldest and most beautiful cities, which is located approximately three hours from Havana (we will travel in a very modern, air-conditioned bus). Cienfuegos, referred to as the "Pearl of the South" is one of Cuba's only cities to display French and Spanish architecture. Located on one of the country's largest bays, the city offers beautiful oceanfront landscapes and is deeply rich in culture.
We'll lunch at El Lagarto, a picturesque outdoor restaurant with views and breezes from the Bay of Cienfuegos, which specializes in fresh seafood from neighboring waterways. Afterward, we'll enjoy a music performance at one of the many historic churches on the square, followed by an interactive discussion with Cuban musicians and singers.
Late afternoon, we've planned a tour of the private local art galleries that surround Jose Marti Park in downtown Cienfuegos. We'll then continue to Trinidad, a UNESCO world heritage site known for its history, cobblestone streets, pastel-colored homes, art, and music.
That evening we'll check in at bed and breakfasts, known as casas particulares, or "private homes." Since the 1990s, Cuban families have been permitted to rent rooms in their family homes to foreigners. The rooms are all air-conditioned with modern amenities. We'll eat dinner at San Jose Paladar, a charming, modern private restaurant with a diverse menu featuring everything from lobster and pizza.
WEDNESDAY, DECEMBER 13
Includes: Breakfast, lunch, and dinner
This day will begin with a discussion with Nancy Benitez, local architect, historian, and restoration specialist, who will provide an overview of the city's history from an architectural, economic, and infrastructural point of view.
A local guide will then lead us on a walking tour of Trinidad's Historic Center.
Lunch will be at Adita Café, a quaint restaurant with a diverse seafood menu.
Afternoon free to explore Trinidad or the nearby Playa Ancon.
In the evening, we'll have the privilege of a discussion with Carlos Mata, Trinidad's award-winning "Painter of the Night," and his talented daughter, Amaya, about the city's historic art scene. Carlos and Amaya meticulously restored their eighteenth-century home, which now houses a gallery and studio. Enjoy local music, appetizers, and beverages—try a canchanchara, Trinidad's storied local cocktail—at a private party in the courtyard of their beautiful home.
In the evening, we'll enjoy a Trinidad farewell dinner at El Secreto, located in the historic Plaza Mayor. This private restaurant is housed in a wonderful eighteenth-century home filled with antiques and even a Wurlitzer jukebox from the 1950s. Chef Alejandro specializes in locally sourced seafood, fruits, and vegetables.
We'll end the night with dancing and live salsa music at the popular Casa de la Musica.
THURSDAY, DECEMBER 14
Includes: Breakfast, lunch, and dinner
Breakfast, check out of casas, and return to Havana.
We'll eat lunch at Le Petit, a private restaurant in the heart of Old Havana and then check in at our accommodations.
In the afternoon, Camilo Garcia Lopez-Trigo, an economist and former U.N. ambassador, will engage us with a discussion on Cuba's economic welfare.
We'll end the day with a private musical performance by renowned activist, singer, and songwriter Frank Delgado at Café La Bombilla Verde, a bohemian gathering spot for art and music, followed by dinner at a private restaurant.
FRIDAY, DECEMBER 15
Includes: Breakfast, lunch, and dinner
After breakfast we'll visit the Museo de Bella Artes, Cuba's fine arts museum, accompanied by Cuban art historian Claudia Laguna.
Lunch will be at El Del Frente, a hip private restaurant with rooftop dining, and then we'll visit the studio of Acosta Dance. This privately owned modern dance company as founded by legendary Cuban dancer Carlos Acosta, currently director of the Royal Ballet in London.
We'll enjoy a late-afternoon private performance and discussion with the classical musicians of the Orquesta del Lyceum de La Habana at Seminario San Carlos. These 24 young musicians recently returned from performances in Paris, Berlin, and San Francisco.
Dinner at Al Carbone, a beautiful private restaurant in Old Havana created by the owners of the immensely popular Iván y Justo, with an optional evening of jazz at La Zora y El Quervo, a live music venue located just a block from the hotel.
SATURDAY, DECEMBER 16
Includes: Breakfast
Breakfast, followed by free time pending flight departures.
DETAILS
TRIP PRICE
Tour price per person, double-occupancy room: $3,985
Single-occupancy room: $4,485
INCLUDED
Five nights accommodations in Havana
Two nights accommodations in Trinidad (Cuba)
Daily breakfast
Lunches and dinners as listed on the itinerary
All local ground transportation
Speaker fees
Admission to all museums and public buildings listed in itinerary
Coordination of all listed activities
Pre-trip departure information
All other activities and events listed on the itinerary

TOUR PRICE DOES NOT INCLUDE
Airline baggage fees
Airfare to/from Havana. (We will offer a group charter flight, round trip from Miami to Havana, for an additional fee.)
Cuba tourist visa (available at airline ticket counter or included if you choose to take the charter flight)
Hotel expenses (mini bar, room service, laundry fees, etc.)
Meals other than those listed on itinerary
Trip cancellation insurance
Any deviation from the itinerary
Gratuities to the Cuban tour guide and driver