Who won't be running for Congress this year.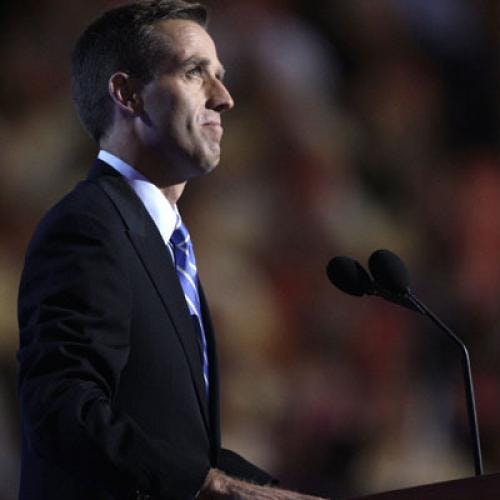 The Democrats' recent electoral woes have been well-chronicled. Within the last six months, the party has been plagued by high-profile losses (Martha Coakley, Jon Corzine), high-profile retirements (Byron Dorgan, Marion Berry), and, yes, even high-profile deaths (Ted Kennedy, John Murtha). Stack those on top of a faltering economy, a stalled-out Congress, and a pissed-off populace (to name just three bits of bad news), and the first Tuesday in November is looking nasty. It now appears as if the Democrats might lose between four and six seats in the Senate and between 25 and 35 seats in the House, according to the Cook Political Report. But could these numbers have been lower? In several races, the Dems' best candidates looked at the electoral landscape and, perhaps wisely, opted not to run for a new seat in Congress. Here are five important Democrats who are sitting this one out.
ILLINOIS: Lisa Madigan
The White House wanted Lisa Madigan to run for Obama's Senate seat. It wanted her to so badly that the Illinois attorney general was invited to meet with Obama, Valerie Jarrett, and Rahm Emanuel in Washington last June. She also had the backing of Illinois's senior senator, Dick Durbin. Conventional wisdom said she'd win the nomination and possibly the seat. In fact, there were rumors that Republican Representative Mark Kirk wouldn't run if Madigan did because he didn't like his odds.
But last July, Madigan decided not to run, leaving the Democratic field wide open--and populated by less than stellar politicians. "The Democratic candidates are second-tier. They're not particularly exciting, not particularly experienced," DePaul University political analyst Michael Mezey told Reuters just before the state primaries, in which Kirk clinched the Republican nomination and Alexi Giannoulias, state treasurer, nabbed the Democratic nod. The race is already drawing comparisons to the Martha Coakley-Scott Brown face-off in Massachusetts. Kirk is currently outpolling Giannoulias by 6 points, according to Rasmussen. "If [Madigan] had run, it probably wouldn't be a race," says Jennifer Duffy of the Cook Political Report.
DELAWARE: Beau Biden
Ever since Joe Biden became vice president, it looked as if his son (and Delaware's attorney general) Beau Biden was going to run for his dad's old Senate seat. Ted Kaufman, Joe's longtime chief of staff, was even installed to keep the seat warm for Beau. Republican Mike Castle, a current member of the U.S. House, held a consistent lead over Biden in most polls, but one survey back in the fall made news when it showed the veep's son leading. Then, just days after Coakley lost to Brown in Massachusetts, Biden told supporters he'd be seeking another term as AG. The Cook Political Report immediately recast the race as "solid Republican."
Indeed, the gap between the likely nominees is now wider than ever: On January 26, Rasmussen showed Castle outpolling New Castle County Executive Chris Coons, Biden's replacement, 56 percent to 27 percent. And, troublingly, 31 percent of Democrats and 61 percent of unaffiliated voters said they favored Castle. It's no wonder that Politico has deemed Coons a "heavy underdog."
NORTH CAROLINA: Roy Cooper
In November 2008, when little-known state senator Kay Hagan kicked Elizabeth Dole out of her U.S. Senate seat after only one term, Democrats started hoping for a repeat in 2010. Why? Because Republican Senator Richard Burr had done little to define himself in the Senate or among North Carolina voters. And who was the man to beat him? Roy Cooper, the state's attorney general, who earned more votes than any other statewide candidate in the 2008 elections. (The Raleigh News & Observer deemed him "N.C.'s most popular Democrat.") Shortly thereafter, some polls showed Cooper with a slight edge in a hypothetical race against the vulnerable Burr.
Last May, however, Cooper said he wouldn't run--and that left former state senator Cal Cunningham and secretary of state Elaine Marshall as the two leading contenders in the Democratic primary. (Other contenders include Ken Lewis, a local attorney, and Marcus Williams, who ran for the Democratic nomination back in 2008.) Despite her statewide office, Marshall is running as the outsider; the Democratic establishment is backing Cunningham, who hasn't held elected office since his single term as a state senator, which he won back in 2000. Seventy-five percent of voters recently polled remain undecided about whom to vote for this May. And, even with his relatively low approval ratings, Burr is outpolling Cunningham by 16 points and Marshall by 10 points in hypothetical match-ups, according to Rasmussen. Burr also has $4.3 million in the bank, while his Democratic opponents have yet to hit the million-dollar mark (although Cunningham did raise $320,000 in his first month in the race).
FLORIDA: Alex Sink
The Republican Senate primary, where Marco Rubio, a darling of the Tea Party movement, is squaring off with embattled Governor Charlie Crist, has sucked up so much media attention that it's easy to forget the winner will actually have an opponent in the general. But, before the Democrats chose U.S. Representative Kendrick Meek as their best bet, state CFO Alex Sink was at the top of their hopeful list.
When she decided not to run in January 2009, TalkingPointsMemo said Sink "would have started out as the immediate frontrunner [in the primary] and probably a slight favorite for the general election, too." A moderate with business experience, Sink had already gained recognition--and positive press coverage--for winning a statewide election in her first run for office and, soon after, for clashing with Crist on several high-profile political issues. But, instead of aiming for the Senate, she's running for governor--and trailing her Republican opponent by 11 points. As for Meek, in addition to getting lost amid the national coverage of the Republican fight, he's losing in hypothetical match-ups with both GOP candidates. According to Rasmussen, Rubio is outpolling Meek by 17 points, while Crist has a 15 point lead.
SOUTH DAKOTA: Stephanie Herseth Sandlin
Could any Democrat give incumbent Republican Senator John Thune, who's been mentioned as a possible 2012 presidential nominee, a run for his money? Perhaps not--but a tough reelection bid this year could clip his wings a bit. Last summer, the Democrats were pushing U.S. Representative Stephanie Herseth Sandlin to challenge the chiseled, camera-ready conservative. But, in July, she declined to run. (Herseth Sandlin also decided not to run for governor, seemingly content with her House seat.) Her decision prompted The Hill to say that Thune had "dodged a bullet."
That might be putting it lightly. As of last week, the Democrats had yet to mount any challenger against Thune. "We're out there and we're talking to people. We're not closing any doors at all," Erin McCarrick, executive director of the state's Democratic party, told The Sioux City Journal in January. And Thune isn't closing any doors either: He's already raised $6 million for his reelection bid.
Seyward Darby is assistant managing editor of The New Republic.
For more TNR, become a fan on Facebook and follow us on Twitter.