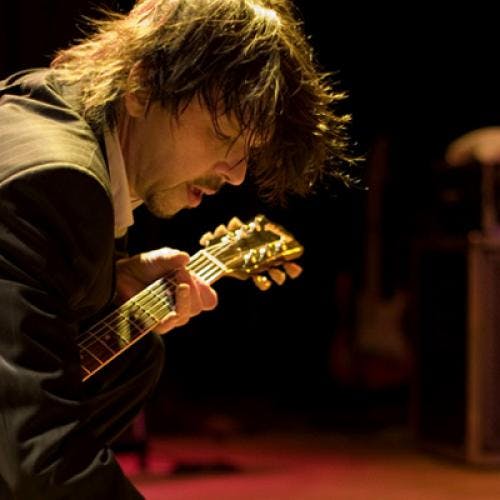 It's always dangerous to infer artists' intentions from the effect of their art, and it's especially treacherous to imagine ill-intentions. I bring up this axiom of criticism with contrition, because I've been considering this week—and, more to the point, re-considering—what led Mark Linkous to make the bleak, grim music that seems now to have foreshadowed his suicide last Friday. I had never been kind to Linkous as a listener or a critic. I found his music depressing, and I arrogantly dismissed what he did as an exploitation of the adolescent impulse to glamorize isolation and despair. I hadn't considered that the reality of emo fans' glorification of depre ssion does not justify an assumption that an emo singer-songwriter such as Linkous was reveling in gloom only to seek glory. He was genuinely depressed, and he gave voice to his suffering in what I recognize now as a body of veraciously dreary songs centered on hopelessness and disillusion. There are quite a few fan tributes to Linkous and his on-and-off band Sparklehorse—a group distinguished by neither radiance or muscularity, whose name sounds like that of a licensed character for pre-adolescent girls and whose music sounds like the death-bed moans of their grandmothers. The video I keep coming back to this week is one by the Canadian filmmaker Guy Maddin, who has made a specialty of recreating the atmosphere of German Expressionist films of the silent era. The music is the title song from Linkous' 2001 album, "It's a Wonderful Life."
---
(www.davidhajdu.com)
For more TNR, become a fan on Facebook and follow us on Twitter.