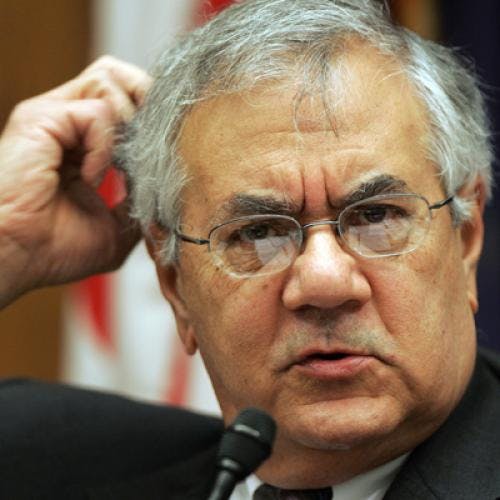 To the editors:
A letter in the May 8 issue wonders why you have not made fun of my Brooklyn accent. Perhaps it is because I do not have one. I have a Bayonne, New Jersey, accent. We who were born in New Jersey wage a constant fight against the imperialist side of New York City and I am sure your correspondent did not mean to weigh in on the imperialist side of this ongoing controversy.
Barney Frank
Member, U.S. House of Representatives
Washington, D.C.
The editors reply:
The author of the letter about Representative Frank's accent had initially misdescribed it as being from "New England." In an effort to correct this, we relied on published descriptions of the admittedly hard-to-discern accent as being from Brooklyn. We apologize to the author and to Frank, and are grateful to him for setting the record straight.
This letter originally appeared in the May 29, 1995, issue of the magazine.