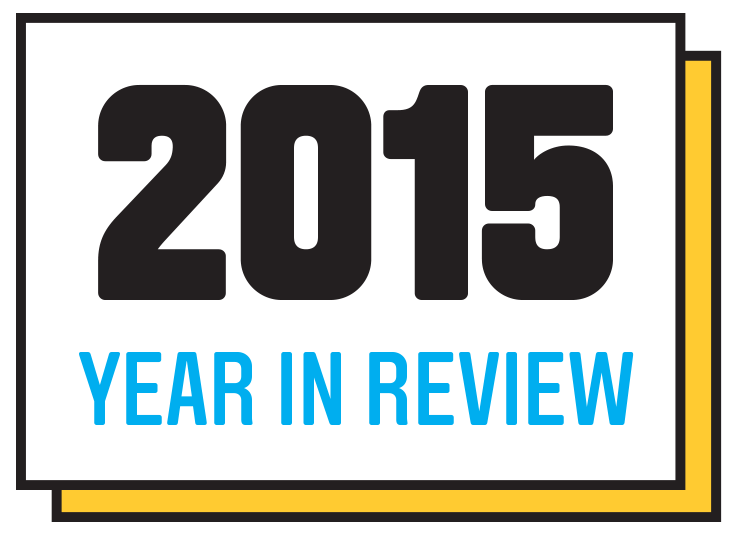 In a year marked by much-acclaimed films from major directors like Todd Haynes (Carol), George Miller (Mad Max: Fury Road), and Hou Hsiao-Hsien (The Assassin), I found myself feeling a bit out-of-step with the critical consensus. Instead, four first-time feature filmmakers found their way onto my list of the year's top 10 movies—along with a director who died two years ago and two of our most exciting voices under 40. There were plenty of films that helped make this year a memorable one, but the ones below are the closest to my heart.
10. James White, directed by Josh Mond
A coming-of-age story combined with a mom-dying-of-cancer drama: On its surface, James White seems awfully clichéd. But writer-director Josh Mond, making his feature debut and drawing from personal experience, has crafted an intimate story that studies its central character with such unblinking candor that potential clichés are replaced with something distinctive, heartfelt, and unpredictable. Christopher Abbott plays James White as a twentysomething New Yorker so swallowed up by rage and insecurity that his life is a blur of bar fights and pointless hookups. It's only around his cancer-stricken mother, a terrific Cynthia Nixon, that we see a different, sweeter side to this troubled young man. Which version of James White is the real one? Mond's film leaves that an unanswered question, encouraging us to consider the hidden complexities within the people around us.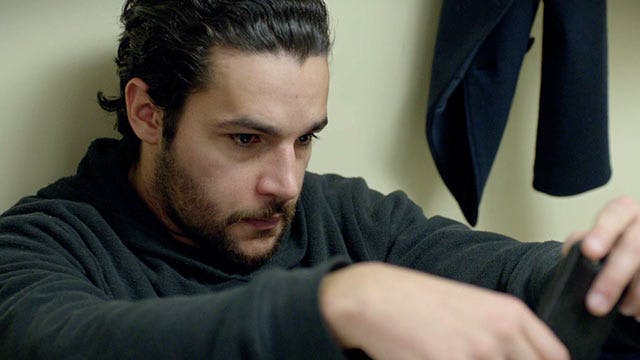 9. Hard to Be a God, directed by Aleksei German
Russian filmmaker Aleksei German—much heralded internationally but little-known in the States—died in 2013 at the age of 74. His final film—a long-in-the-works sci-fi epic—has at last arrived, his wife and son overseeing the post-production on this three-hour opus. Hard to Be a God features one of the most stunning environments ever constructed: Based on a novel by Arkady and Boris Strugatsky, the film is set on a distant planet that's exactly like Earth, except it's stuck in the Middle Ages, and German's black-and-white images and elaborate production design make us feel that we've indeed been transported to a different time and place. A world of mud, rain and blood, Hard to Be a God tells the story of an Earth explorer (Leonid Yarmolnik) who now lives among the natives as a revered nobleman, but German early on sows the seeds of an uprising that will wreck havoc on the planet's inhabitants. Even more so than in The Revenant, Hard to Be a God is a savage look at people's basic inhumanity to one another, resulting in a movie that's both visually astonishing and deeply pessimistic.


8. Son of Saul, directed by László Nemes.
In horror movies, often what you can't see is much scarier than what you can. Son of Saul takes that truism and places it in the center of the Holocaust, as a Hungarian Jew named Saul (Géza Röhrig) is forced to work alongside his Nazi jailors in a concentration camp. First-time filmmaker László Nemes uses long takes and shallow focus to keep the audience chained to his cipher of a main character, leaving us unsure both of what Saul's thinking and precisely what atrocities are occurring in the fuzzy distance. Consequently, Son of Saul is a movie that illustrates the monstrosity of the Holocaust through implication, which creates an atmosphere of sickening, pervasive tension throughout this taut thriller. In recent years, a spate of well-meaning but wan Shoah dramas has risked diluting the impact of the 20th century's greatest crime. Son of Saul makes that horror urgent and immediate.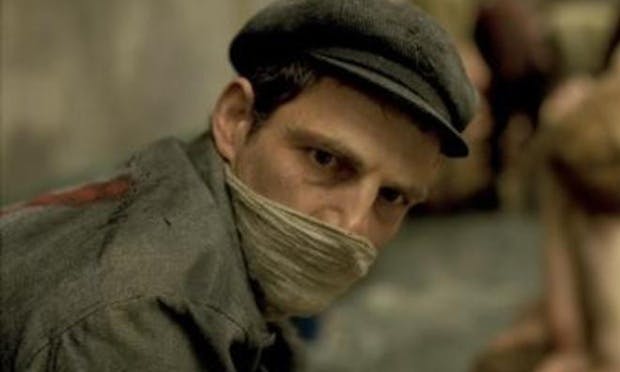 7. Eden, directed by Mia Hansen-Løve
Joel and Ethan Coen's Inside Llewyn Davis offered a sobering scenario: How would it feel to be an aspiring musician who never got his moment in the spotlight? Director Mia Hansen-Løve provides an intriguing rebuttal: What if that aspiring musician tasted the high life for a little while, only to watch it fall away too soon? Eden is a bittersweet drama about a French DJ who in the 1990s is buddies with the guys in Daft Punk but only reaps a small percentage of their fame and success. Hansen-Løve's films (which include Goodbye First Love and The Father of My Children) are often about the passage of time and hard-luck characters who have to make do with lives that fall far below their expectations. But Eden is her most poignant, and Félix de Givry does a marvelous job as an EDM-loving DJ who comes to discover that a creative passion can be both a blessing and a curse. The film is practically a feature-length exploration of that old Bruce Springsteen lyric: "Is a dream a lie if it don't come true?/Or is it something worse?"


6. Phoenix, directed by Christian Petzold
How well do you really know your spouse? That question haunts director Christian Petzold's slow-burn thriller, which stars Nina Hoss as Nelly, a German Holocaust survivor who returns to her hometown to confront her husband (Ronald Zehrfeld), whom she suspects may have turned her in to the Nazis. But because she's had facial reconstructive surgery, her husband (thinking she's died) doesn't realize it's her, which gives him the sneaky idea of suggesting that this seeming stranger impersonate his dead wife so that they can collect Nelly's rich inheritance. Phoenix quickly becomes a tricky, suspenseful treatise on identity: Did Nelly's husband send her to the concentration camps? Does he really not recognize her? And what will Nelly do if her worst fears about her husband are confirmed? Many people in long relationships would love to know what their partner secretly thinks of them: In Phoenix, Nelly gets to live out that fantasy, and what she discovers may make her wish she'd never wondered in the first place.


5. The End of the Tour, directed by James Ponsoldt
On the heels of Smashed and The Spectacular Now, this true-life drama about the interactions between Rolling Stone journalist David Lipsky (Jesse Eisenberg) and Infinite Jest novelist David Foster Wallace (Jason Segel) further confirms director James Ponsoldt's standing as one of our most promising young filmmakers. Some objected to the film's portrayal of Wallace, but it's crucial to see The End of the Tour not as a biopic—or as a series of clues into why the gifted author took his life at the age of 46—but, rather, as a classic study in male rivalry and friendship, seemingly diametrically-opposed conditions that can often look eerily similar. Eisenberg is marvelous playing a good-hearted but posturing young writer who both envies and admires Wallace's rock-star status, while Segel deftly sketches Wallace as something of an enigma, reminding us that what we're watching is not the novelist himself but Lipsky's distorted perspective of him. The End of the Tour is about the struggles inherent in writing, but it's also about the ways in which we create barriers around ourselves to prevent us from really understanding others.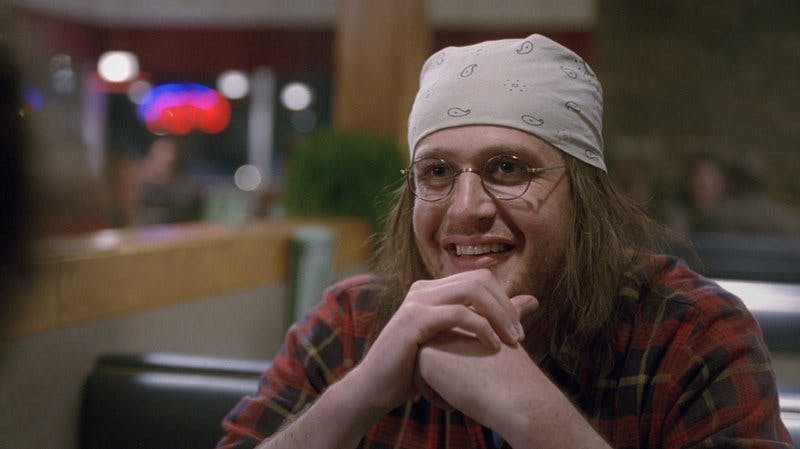 4. Experimenter, directed by Michael Almereyda
A portrait of a psychologist that plays its own head games, Experimenter recasts the life of Stanley Milgram as a meditation on being consumed and defined by your greatest hit. Most know that Milgram, who died in 1984 at the age of 51, was famous for his 1960s obedience experiment, in which test subjects would administer increasingly more painful electric shocks to someone in the other room simply because the experiment supervisor said it was OK. And although that experiment forms the core of writer-director Michael Almereyda's film, what's exciting and unexpected is where Experimenter goes from there, giving us a drama that actively forces us not to acquiesce to biopic conventions. (Some scenes are filmed with intentionally phony-looking rear projection; a literal elephant shows up in the room when Milgram discusses straight into the camera the deeper implications of his findings.) Best of all, though, is Peter Sarsgaard, who portrays Milgram as a brilliant misanthrope horrified by humanity's willingness to behave like sheep—only to discover that his own ego and society's misunderstanding of his iconic experiment have conspired to cheapen his life's work.


3. Anomalisa, directed by Charlie Kaufman and Duke Johnson
Motivational speaker Michael Stone (voiced by David Thewlis) seems powerless to keep his life from slip sliding away as he travels from one business convention to another, dispassionately delivering his boilerplate pep talk about office productivity. And then he meets Lisa (voiced by Jennifer Jason Leigh), a shy, sweet woman who's traveled to Cincinnati to hear him speak. Writer and co-director Charlie Kaufman's first film since 2008's sprawling, decades-spanning Synecdoche, New York covers much of the same thematic ground—the fear of loneliness, the nagging anxiety that life is kinda pointless—but does it in miniature, studying its melancholy characters over the course of about 24 hours. The other crucial difference is that Anomalisa is a work of stop-motion animation, these handmade puppets conveying a touching vulnerability that makes their existential worries funnier but also more fragile. Kaufman's best love story since his screenplay for Eternal Sunshine of the Spotless Mind, Anomalisa is less about attraction than it is about connection, landing at an ending that is piercingly heartbreaking.


2. Gett: The Trial of Viviane Amsalem, directed by Ronit and Shlomi Elkabetz
Viviane (co-director Ronit Elkabetz) wants to divorce her callous husband Elisha (Simon Abkarian), but because she lives in Israel, it's not that simple: She must appear before a panel of judges, and if her husband refuses to grant her request, she's stuck being married to him. This odd wrinkle in Jewish law powers Gett, one of the most engrossing, funny and infuriating court dramas ever made. Working with her brother Shlomi, Ronit Elkabetz indicts a culture in which women are still very much treated like second-class citizens, but this dialogue-heavy film is also exceptionally well-shot and structured: Time itself becomes one of Viviane's greatest obstacles, as her husband keeps dragging out the proceedings over a series of years. As an actress, Ronit Elkabetz has a spectacular ability to convey anguish and powerlessness without ever seeming pathetic—and as a filmmaker, she and her brother are superb dramatists who can veer from satire to tragedy with shocking ease.


1. The Tribe, directed by Myroslav Slaboshpytskiy
In The Tribe, the characters speak exclusively through sign language, and the movie has no subtitles. So why did no film in 2015 feel more universal and absorbing? Because this Ukrainian stunner, directed by first-time feature filmmaker Myroslav Slaboshpytskiy, seems to understand an important truth that a lot of directors have forgotten: There can be something incredibly seductive about a movie that makes you work a little bit to understand it. The story of a school for the deaf in which a few bad apples lure the new student (Grigoriy Fesenko) into their lair, The Tribe may be slightly withholding since we don't know for sure what the characters are "saying" to each other, but what's amazing is how easy it is to track what's going on. As a result, few films suck you in so deeply, the extra level of concentration required producing a sort of hypnotic connection with what's happening up on the screen. (And for all the darkness exhibited by The Tribe's morally rotten characters, the movie is weirdly playful and exhilarating, Slaboshpytskiy invigorated by the narrative chances he's taking.) But the film's daring technique would be merely a gimmick if there wasn't something more resonant and thought-provoking at play: a timely examination of how evil can spring up in the least likely of places.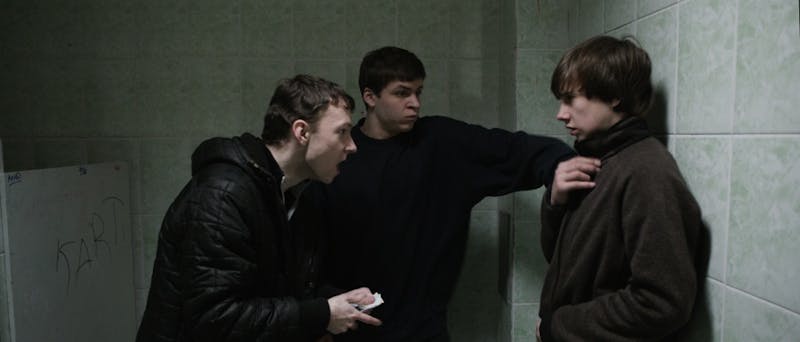 Grierson & Leitch write about the movies regularly for the New Republic. Follow them on Twitter @griersonleitch or visit their site griersonleitch.com. Listen to their film podcast below.