The launch of a new Sundance Film Festival every January is the movie industry's way of metaphorically flipping the calendar and looking toward the future. Yes, the Oscars are still on the horizon, but the best offerings at Park City represent what will be coming next, highlighting new talents and setting the agenda for the movies worth looking forward to this summer and fall. Sight unseen, here are the ten (actually, eleven) films I'm most hopeful about at Sundance. With any luck, a few gems are about to be discovered.
The Birth of a Nation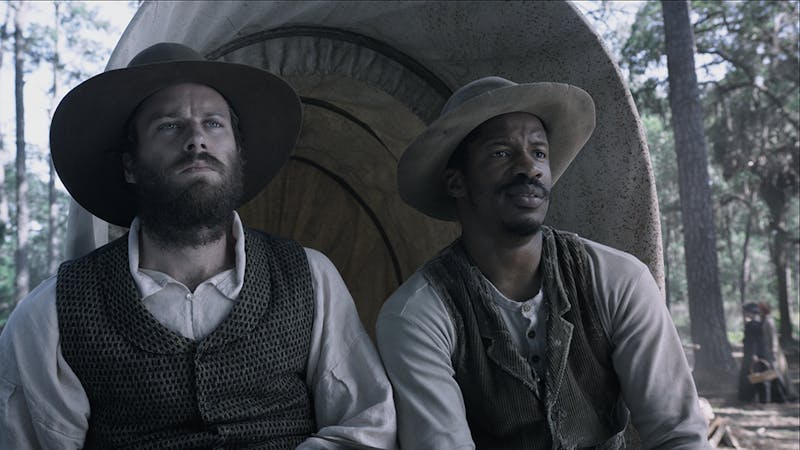 Sundance has been a launching pad for new filmmaking talents like Shane Carruth and Ryan Coogler, so it's worth keeping an eye out for Nate Parker, who writes, directs, and stars in this biopic of nineteenth-century slave Nat Turner. Swiping the title from one of the most racist films America ever produced, The Birth of a Nation looks to be a bold, big-canvas film in which Turner leads his fellow slaves in a rebellion to overthrow their masters. Costarring Armie Hammer, Aja Naomi King, Jackie Earle Haley, and Gabrielle Union, the movie will compete in this year's U.S. Dramatic Competition, whose recent winners include acclaimed indies like Beasts of the Southern Wild, Fruitvale Station, and Whiplash.
Certain Women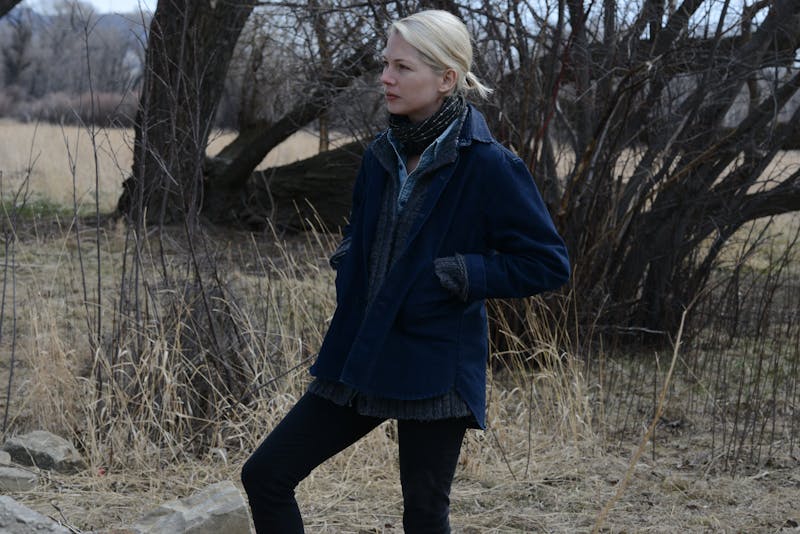 Filmmaker Kelly Reichardt's career will be coming full circle at this year's festival. The director of Wendy and Lucy and Meek's Cutoff will have a restoration of her little-seen 1994 debut, River of Grass, unveiled at Sundance. And she'll also be premiering Certain Women, her follow-up to 2014's underrated Night Moves. Her new film is a bit of a departure for Reichardt, who will be drawing from short stories by author Maile Meloy to create an ensemble piece consisting of three interconnected storylines. Her Wendy and Lucy and Meek's Cutoff star Michelle Williams is on board, as are Laura Dern and Kristen Stewart, who has been on a hot streak lately after excellent performances in Still Alice and Clouds of Sils Maria.
Christine and Kate Plays Christine

Normally, I don't like ties when it comes to lists, but it's impossible to separate these two movies because, in most festivalgoers' minds, they're linked. It's because Christine and Kate Plays Christine tackle similar subject matter: the tragic life of Christine Chubbuck, a Florida television host who shot herself on-air in 1974, dying soon after. (The incident helped inspire writer Paddy Chayefsky's creation of Network's Howard Beale.) However, the movies come at her life from vastly different perspectives. In Christine, filmmaker Antonio Campos and actress Rebecca Hall trace Chubbuck's final days. Meanwhile, in the nonfiction Kate Plays Christine, documentary filmmaker Robert Greene follows actress Kate Lyn Sheil, who's been cast to play Chubbuck in a biopic and does research to prepare for the role. You couldn't ask for better directors to approach the material in these specific ways: Campos (Simon Killer) is a master of chronicling troubled souls, while Greene (Actress) is adept at exploring the line between reality and fiction, how the different roles we play start to dictate our destiny.

Complete Unknown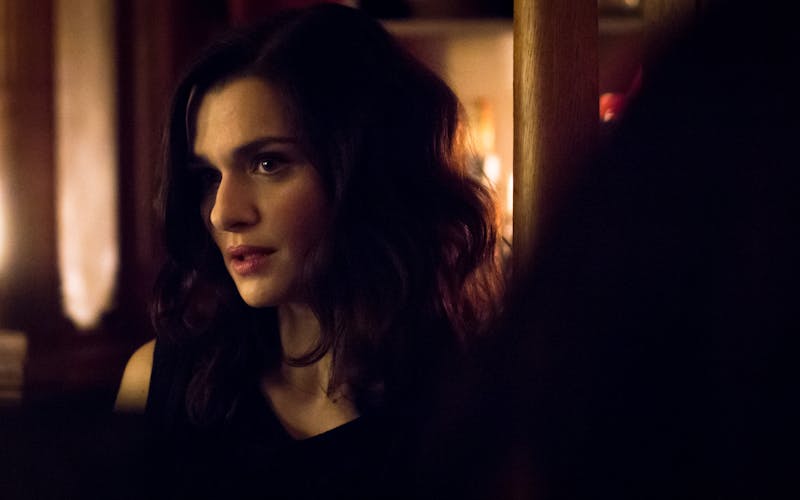 Since 2004's drug-mule drama Maria Full of Grace, which garnered a Best Actress nomination for Catalina Sandino Moreno, writer-director Joshua Marston has mostly worked in television, releasing the Albanian-set drama The Forgiveness of Blood in 2011. Now, he returns with a film that sounds less like it's ripped from the headlines and, instead, is more intimately emotional. Complete Unknown stars Michael Shannon as a married man hosting a dinner party who discovers that one of his friend's guests (Rachel Weisz) is someone from his past. At least, he thinks so: She swears she doesn't know him. Billed as an exploration of identity and restlessness, with the possibility of a dark love story at its center, Complete Unknown has the cast and filmmaker behind it to raise major expectations.
Little Men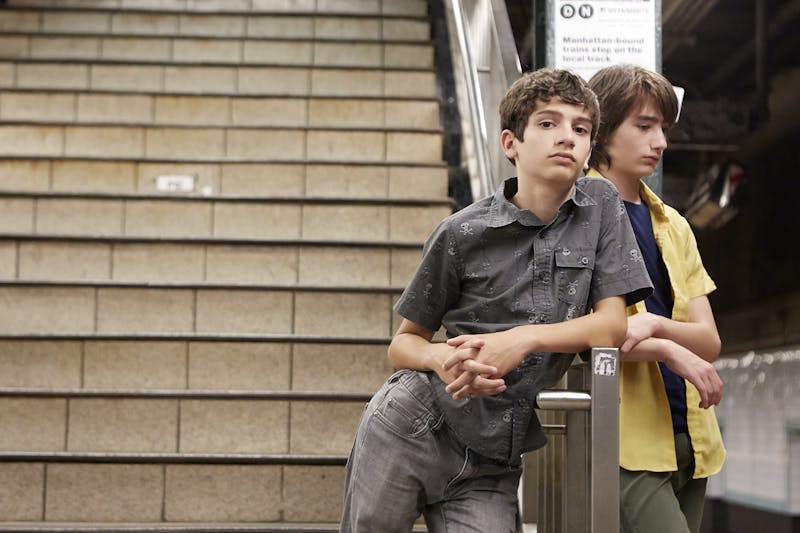 Director Ira Sachs won the Sundance U.S. Dramatic Grand Jury Prize for his 2005 character piece Forty Shades of Blue and has only gone on to make better films in subsequent years, including the 2012 romantic drama Keep the Lights On and the 2014 marital comedy Love Is Strange, which both premiered at Sundance. He returns to the festival with Little Men, which Sachs has said completes a trilogy of sorts that began with those previous two films. This time, he looks at the lives of two young Brooklyn teens (Theo Taplitz, Michael Barbieri) from different backgrounds who become pals, only to have that friendship threatened by disagreements between their families. Sachs has become a deft chronicler of New York, attuned to the city's economic disparity and cultural differences, and Little Men appears to be a fresh angle from which he can explore those issues.
Lo and Behold, Reveries of the Connected World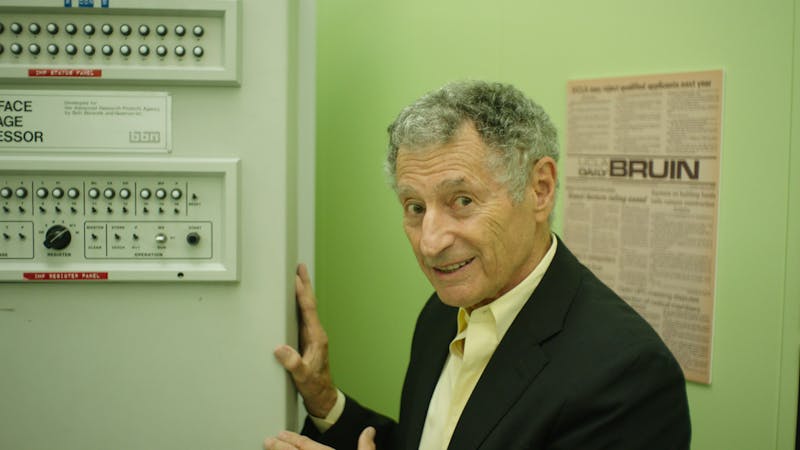 The idea of sitting through a documentary that's about "the internet" sounds painful—a recipe for a clueless, get-off-my-lawn diatribe about those darn millennials that's complete with moony laments about how great things used to be. Now, imagine that Werner Herzog made it. Lo and Behold, Reveries of the Connected World promises to be an idiosyncratic look into how our real lives are being influenced by the virtual online world, and no doubt Herzog's loopy, oft-poetic narration will add just the right amount of gravitas and surrealism. Put it this way: At least with Herzog (the man behind Grizzly Man and Cave of Forgotten Dreams) you don't know exactly what you're going to get from this subject matter.
Manchester by the Sea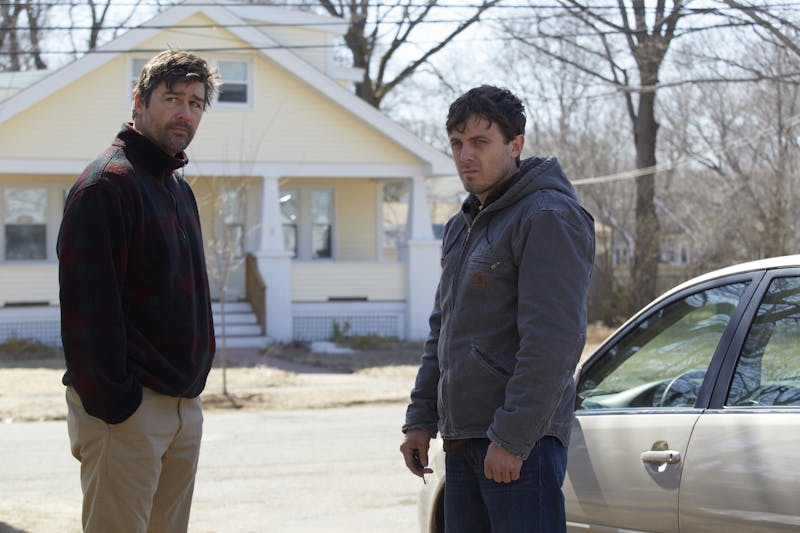 Writer-director Kenneth Lonergan is another Sundance alum who has previously won the Grand Jury Prize in the U.S. Dramatic competition. (His You Can Count on Me shared the prize with Girlfight in 2000, and Lonergan also won the screenwriting award.) Since then, Lonergan has only directed one film—the divisive Margaret, which Fox Searchlight practically buried until critics rallied to its defense—and now he returns to the festival with another film about grief. Manchester by the Sea stars Casey Affleck as an unhappy handyman who must journey to his childhood home to become the foster parent for his 16-year-old nephew after his brother dies. The cast includes Michelle Williams and Kyle Chandler, but the real star of Lonergan's films is always his lived-in dialogue and his multidimensional characters struggling to find equilibrium in unsettled lives.
Morris From America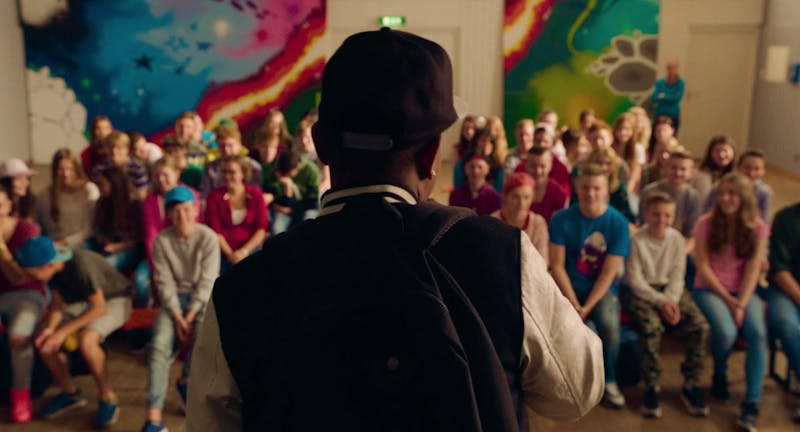 Sundance's NEXT section spotlights emerging talents, playing host in recent years to superb films like James White, Tangerine, Listen Up Philip, A Girl Walks Home Alone at Night, and Obvious Child. In 2013, writer-director Chad Hartigan debuted his poignant This Is Martin Bonner, which starred Paul Eenhoorn as an older man working to help recently released criminals adjust to life outside of prison. That film ended up winning NEXT's audience prize, and this year Hartigan has graduated to the festival's dramatic competition. Morris From America promises to be another character study, this time observing an African-American teen (Markees Christmas) and his father (Craig Robinson) as they cope with their new lives in an unwelcoming German town. Hartigan has a keen eye for the small, telling details, and hopefully Morris From America builds on the promise of his earlier work.

Southside With You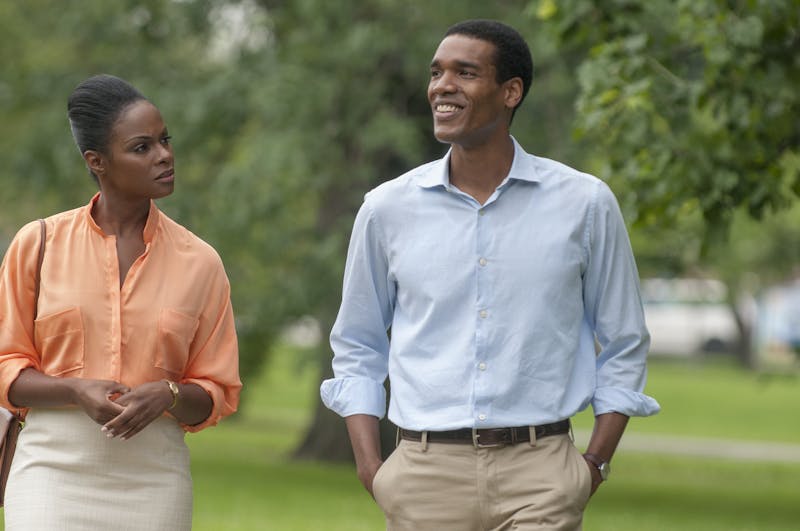 Largely because Spike Lee loves bringing it up, most know that Barack and Michelle Obama went to see Do the Right Thing on their first date. But what else happened during the encounter? Southside With You is the feature debut of writer-director Richard Tanne, who has crafted a fictionalized version of those first moments between Barack (Parker Sawyers) and Michelle (Tika Sumpter). Filmed in Chicago, the movie has the potential to be a Before Sunrise-like snapshot of a bright, attractive young couple who just so happen to go on to become President and First Lady. Especially as Obama's second term winds down, I'm curious if Tanne's movie will be wistful or triumphant, dramatizing a singular American couple or lamenting innocents who can't imagine how profoundly their lives will change.
Swiss Army Man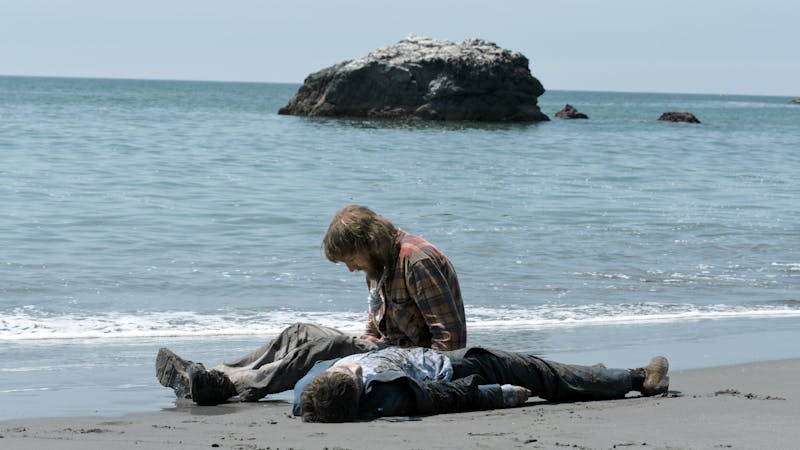 Going to a festival means sometimes taking a flyer on a movie with an intriguing premise that could end up being really great or absolutely terrible—the fun is not knowing until the lights go down. This year at Sundance, that movie for me is Swiss Army Man, which stars Paul Dano as a shipwrecked man who has given up hope of ever being rescued. Then one day, he stumbles upon a dead body (Daniel Radcliffe) whom he decides to befriend. Music video directors Daniel Scheinert and Daniel Kwan make their feature debut with this potentially surreal, darkly comic, and touching story. Dano is a remarkably empathetic and tender actor, but I'm also interested to see how Radcliffe (a fine actor in his own right) acquits himself in a tricky role. Perhaps death becomes him.