The peculiar physics of climate change have played a particularly nasty trick on those who live farthest to the north. The steady, relentless stream of data from satellites, weather buoys, and remote weather stations makes it clear that the Arctic—which has supported human life for millennia—is warming twice as fast as any place on the planet. But you don't need data to understand what's happening: Pictures will do.

Some show, as it were, the big picture. Look at those revelatory photographs of Earth from outer space, the ones that streamed back down from the Apollo missions. Today, that beautiful blue-white marble is ... nowhere near as white. Half the summer sea ice in the Arctic has vanished. In only half a lifetime.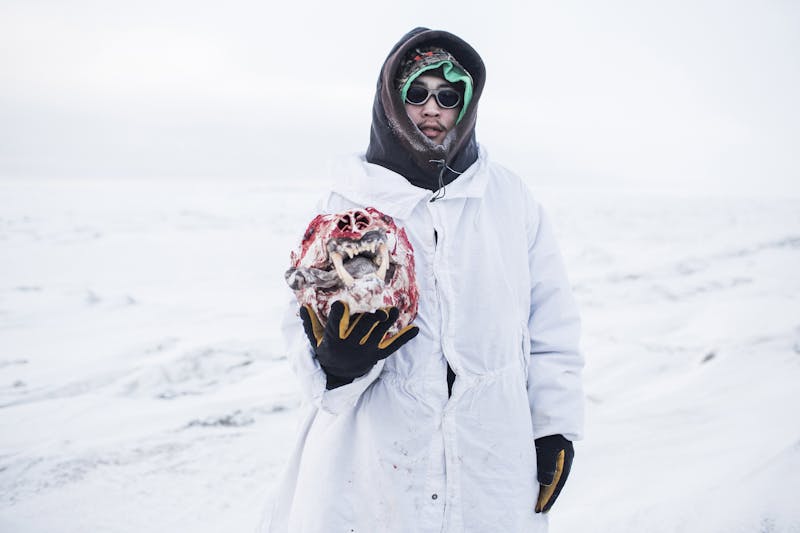 But Katie Orlinsky's pictures provide the close-up. For the past two years, Orlinsky has documented the toll that climate change is taking on the indigenous residents of six villages in northernmost Alaska. Her photographs from the front lines of global warming demonstrate what it means to live in a place where life is still tied to geography. Life in these villages has always involved cold. Cold meant ice, and ice meant seals and whales and polar bears, and the animals meant enough meat to fill a village's ice cellars, buried deep in the permafrost. Now these givens are givens no more. The seals are disappearing, and the ice is too thin to support whale hunting, and the polar bears are eating what's left of the whales. The ice cellars are melting, and the food is rotting. The entire village of Shishmaref is disappearing into the sea, and soon all 600 residents will have to relocate.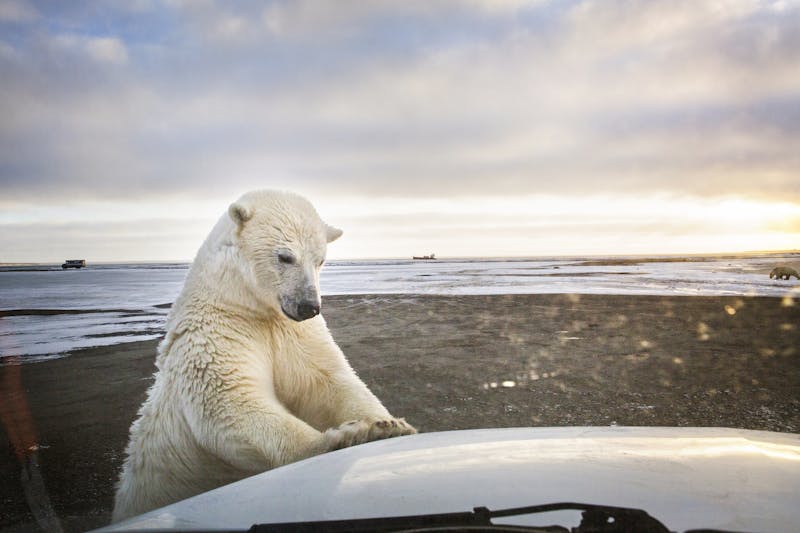 Other places, of course, are experiencing the cultural and economic and personal dislocation of climate change. But a warmer Westchester or a balmier L.A. doesn't pose a crisis of identity. In the Arctic, life remains tied to the land and sea; subsistence hunting has formed the basis of the people's culture for centuries. Now that indigenous way of life is being destroyed at an unprecedented rate. In the Arctic, unfortunately, the pace of change is no longer glacial.