Abbas Kiarostami, the greatest Iranian filmmaker, didn't quite finish his final film, 24 Frames, before dying in July 2016. His son, Ahmad, supervised completion, ushering the film to its premiere at 2017's Cannes Film Festival. The film, which in the U.S. will run exclusively at New York's Lincoln Center from February 2, takes us back to some of Kiarostami's longstanding concerns about the relationship between art and life, starting with the movie's title. There may be 24 frames to the traditional second of 35mm film, but there's no frame rate to seeing.

If we count shorts, documentaries, and collaborations, Kiarostami made around 30 films across his career, beginning with the short The Bread and Alley (1970), which stars a child and a dog. Originally hired to work at Iran's Institute for the Intellectual Development of Children and Young Adults, Kiarostami grew in renown after the Iranian Revolution, offering not only a much-desired glimpse into daily life in Iran but also a new, more postmodern approach to cinema. His success was consolidated by 1990's Close-Up, a radically inventive "docufiction" about a man who pretended to be a real filmmaker, and tricked a family into thinking they were the subjects of his supposed movie. The real family played themselves in Kiarostami's film.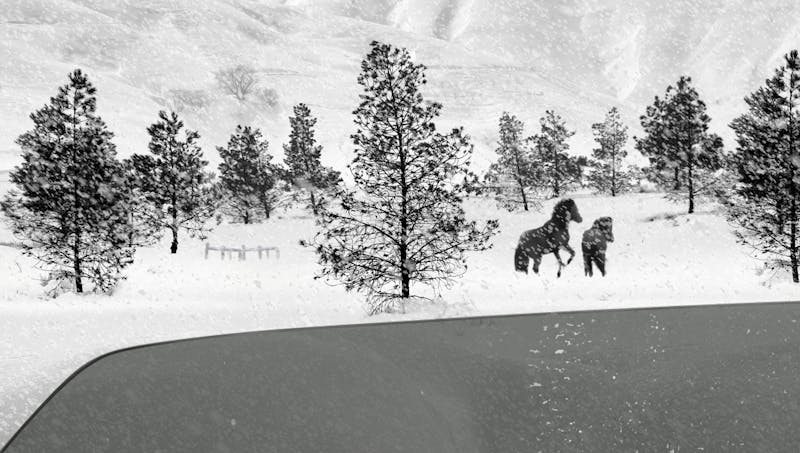 Kiarostami won the Palme D'Or for Taste of Cherry in 1997. In minimalist style, filled with silence, the film follows a Mr. Badii who is driving around Tehran and its barren outskirts looking for someone to help him commit suicide. Many shots look through the window of the car, as if forming a frame for a portrait of the antihero. Not exactly a thrill-per-minute (Roger Ebert said it was a "lifeless drone" of a movie), Taste of Cherry is a sensitive and kind film about death and identity.
His final film consists of 24 clips of roughly four and a half minutes each. Frame 1—each are numbered and announced with a title card—begins by reproducing Pieter Bruegel the Elder's The Hunters in the Snow (1565). Then the scene starts to move. Nothing happens, exactly, but the snow, which once was still, begins to fall. A dog scampers. The sounds of the scene start to multiply. The people, however, do not start walking—the painting is only half-animated. But there's life there.
Kiarostami began this project with one key idea: a painting only captures a split second of time. But what if a painting were digitally altered to suggest a small interval of time beyond the moment fixed on the canvas? From there, 24 Frames developed into an investigation of the relationship between Kiarostami the filmmaker and Kiarostami the photographer, between one who makes images move and another who fixes the moving world into frames. In his final film, Kiarostami has staked out a gorgeously wild space in between.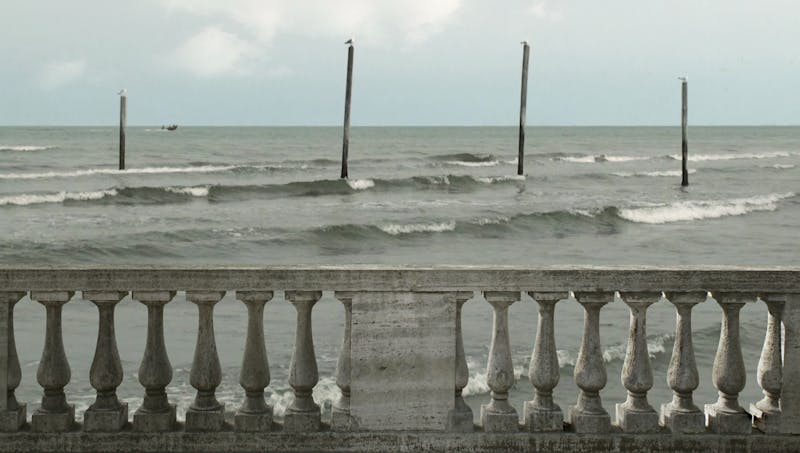 Frames 2 through 24 do not use any famous paintings. Instead, they extend 24 still photographs into digital animations, which move sometimes radically and sometimes very subtly. One early clip shows a car window as it zooms past a snowscape. The car comes to a stop and the window winds down.
In 2009 Kiarostami told The Guardian that he has "often noticed that we are not able to look at what we have in front of us, unless it's inside a frame." In his favorite of his own photographs, he shot his "car windscreen as a frame," then "turned off the windscreen wipers so as not to wipe off the rain." The image, as presented in 24 Frames, is mystical, almost abstracted. "Everything we can see in the photographs—the yellow-brown, the green, the black—we owe to the light," he said.
In another Frame, a low wall like a parapet seems to restrain the sea beyond it. In others, tall branches wave beyond a window, while birds hop around. Many scenes are filled with snow, and almost all with animals: birds, cows, dogs, more cows. Although the animals are digitally animated, I watched the movie with a friend who thought that 24 Frames offered "time to think about human involvement in the natural world." Nature documentaries promise that kind of insight, he said, "but then cheat by using contrived narratives and too many cuts."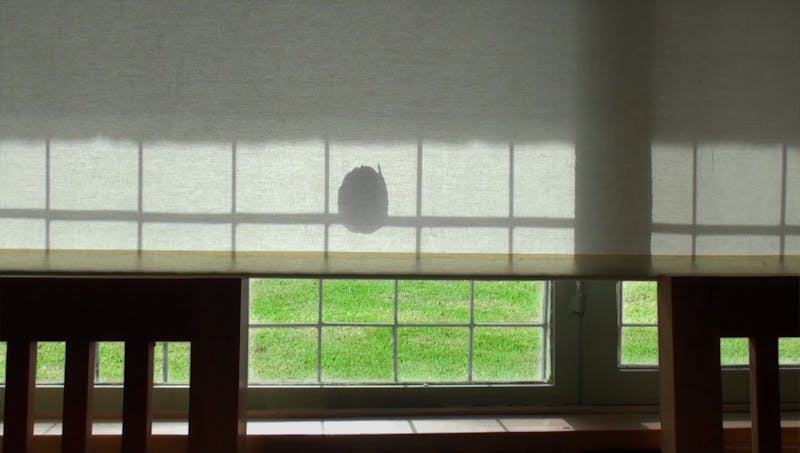 24 Frames is a highly meditative work, and at some points maddeningly slow. The audio is beautiful, but in all but a few scenes the soundscapes are nonverbal. There are no words, no characters. But then Kiarostami himself said that he had been "progressing toward a certain kind of minimalism. … Elements that can be eliminated have been eliminated." Like Rembrandt, Kiarostami said, he wanted to use light and dark to bring out the emphatic elements of a scene and to push others back.
In many of the Frames, the foreground and the background do not quite match. Waves move in the distance, but the sea seems to exist at a different scale to the cows closer to the audience. Are we watching a collage? What is digitally animated, and what is simply chopped into the frame? It's impossible to tell, but the animals are so charming and the experience of watching a photograph come to life is so unusual, that the discord isn't jarring, just curious.
Over his long career, Kiarostami opened many windows: into Iran, into the gap between documentary and fiction, into the soul of a man whose greatest wish is to die. In this final offering, he reached a kind of apex of his contemplative style, presenting 24 versions of a single vision. He looked at the world—and at filmmaking itself—with a long, unsparing gaze, but that gaze was also tender, because it looked with love.