The EPA administrator has some museum art hanging in his office in Washington. That was perhaps the most benign detail in two letters released by congressional Democrats on Thursday that contain dozens of new allegations of excessive spending by Pruitt. Nonetheless, I decided to find out what they are.
The letters allege that Pruitt has been "paying leases for art on loan from the Smithsonian Institution" in order to decorate his office. That's not true, according to Linda St. Thomas, the Smithsonian Institute's chief spokesperson. She told me that the government has had a loan program for "I don't know how long—forever," and that "we do not charge." Paintings and sculptures not on view in the museums are routinely loaned to members of Congress, the Supreme Court, and the White House, she said. The latter, for example, currently has a bronze sculpture of Martin Luther King, Jr. on display. "I believe there's a Kennedy portrait as well," St. Thomas said. She confirmed that President Barack Obama's EPA administrators also loaned paintings from the Smithsonian American Art Museum.
St. Thomas said Pruitt currently has three works of art on loan: A landscape from the Smithsonian American Art Museum and two portraits from the National Portrait Gallery. The landscape is a 1854 oil painting from William Lewis Sontag titled Mountain Landscape. It looks nice. (I don't know a lot about art.)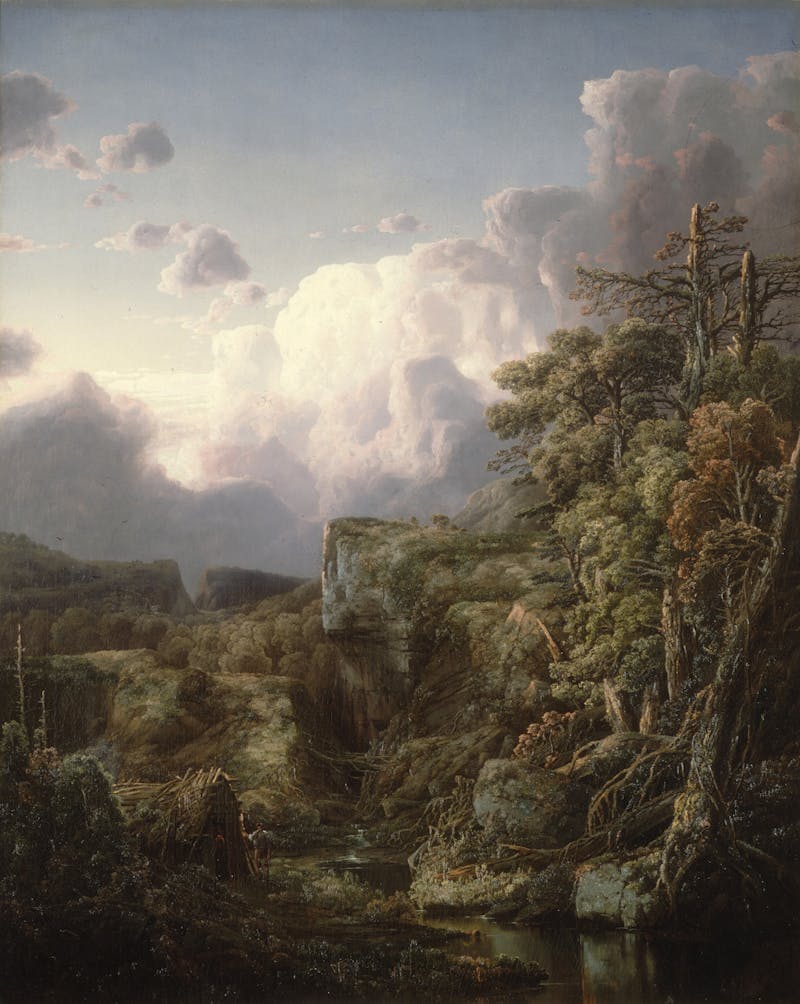 The two portraits hanging in Pruitt's office are of President James Monroe and former Supreme Court Chief Justice John Marshall. Monroe is a relatively uncontroversial choice: founding father, lawyer, namesake of the Monroe Doctrine. Marshall is more indicative of Pruitt's style, since the justice was, in the words of the conservative Heritage Foundation, "responsible for proclaiming the power of 'judicial review,' the authority of the Supreme Court to declare the decisions of other institutions of government unconstitutional." (Pruitt sued the Obama administration's EPA more than a dozen times to overturn regulations, often arguing that they ran afoul of the Constitution.)
The Monroe painting in Pruitt's office in by James Herring, dated 1834, St. Thomas said. The Marshall painting is James Reid Lambdin, done after 1831.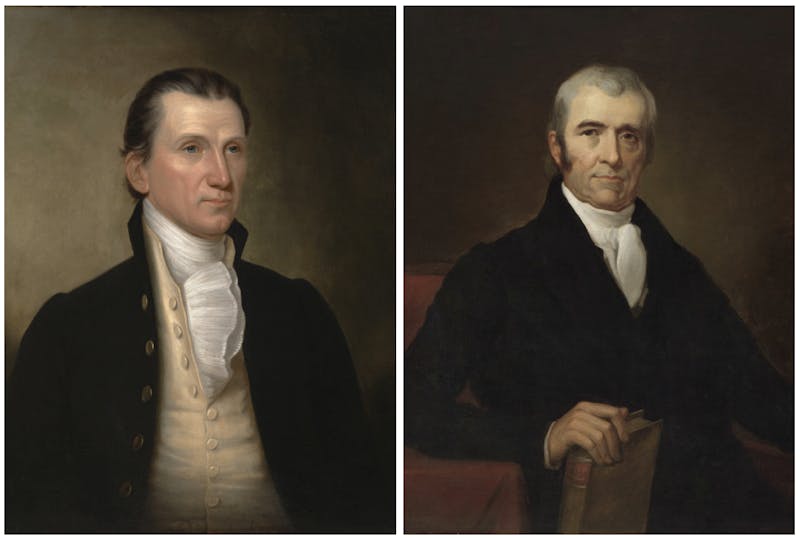 I'm not sure what these paintings say, if anything, about Pruitt's taste. But they have nothing to do with his spending problem.