After tomorrow's Nevada Republican caucuses, the next big date on the primary calendar is March 1. That's when 11 states will go to the polls and we could start to see the beginning of the end of the nomination race.
But if the Republican establishment were hoping that Super Tuesday would finally put an end to the Donald Trump campaign, well we've got some bad news.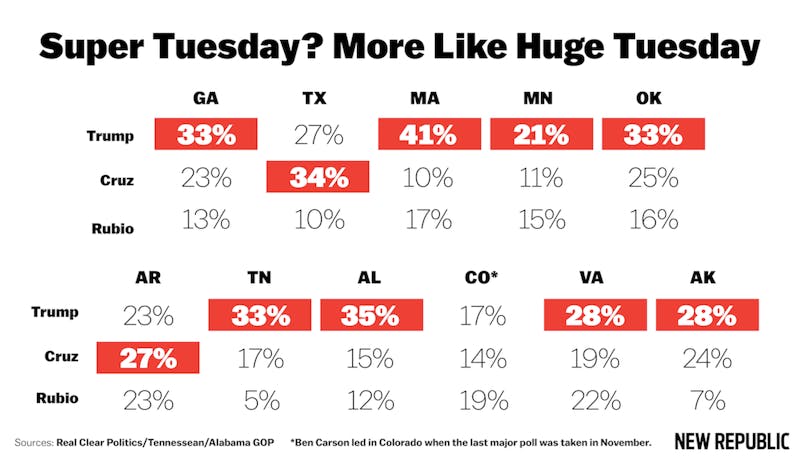 In the most recent polling, Donald Trump has solid leads in eight of the eleven states that have elections next Tuesday. Marco Rubio, the candidate who party leaders are hoping will unite "mainstream" Republican voters, leads in exactly none of them. If those numbers hold, that would make Rubio 0 for his first 15 tries at winning a primary.
Some caveats. These numbers are the Real Clear Politics polling averages wherever possible, but others rely on single or outdated polls. In Colorado for instance, the most recent statewide poll was conducted in November, back when Ben Carson was leading. And none of these polls were conducted after Jeb! dropped out of the race. Still, if you were hoping for a Trump flameout, you might be waiting at least a few more months.