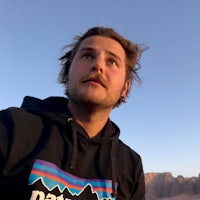 Tomaso Clavarino
Born in 1986 Tomaso Clavarino is a documentary photographer based in Italy.
His works have been published by several newspapers, magazines and media outlets, such as Newsweek, The New York Times, Washington Post, Der Spiegel, The Atlantic, Vanity Fair, The Guardian, D-La Repubblica, Courrier International, and so on.
In parallel with his works for media he also pursues personal and projects, that have been exhibited in galleries and photo festivals worldwide such as Athens Photo Festival, Fotografia Europea, Les Rencontres d'Arles, Format19, Photo Kathmandu, Obscura Festival, Encontros da Imagem.
Clavarino has received several grants by foundations and institutions including the Pulitzer Center, the European Journalism Center and the Bill & Melinda Gates Foundation.
Climate change has left a graveyard of abandoned ski resorts on the Italian Alps—and a dwindling population of gravekeepers.
Tens of thousands of amputees serve as living reminders of the 1994 genocide