Thanksgiving Is Trapped in Nostalgia for a Lost Era of Harvest Festivals. It's Time to Reckon With the Reality of American Farming.
These turkeys are miserable. These apples are threatened by fire blight. These decorative gourds are hiding the truth.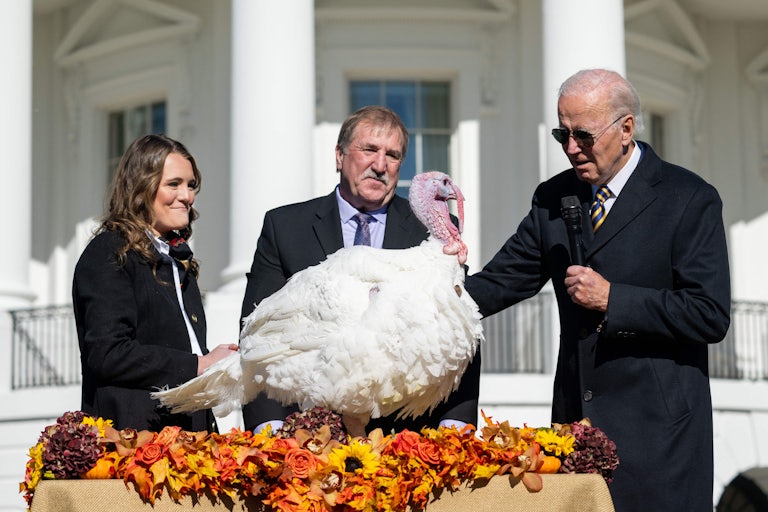 SAUL LOEB/AFP/Getty Images
This turkey may have been pardoned, but his sex life will likely remain depressing.
Latest From Apocalypse Soon