Let the Flipping Continue: Trump Election Lawyer Turns Against Him
Another of Donald Trump's former allies has flipped against him.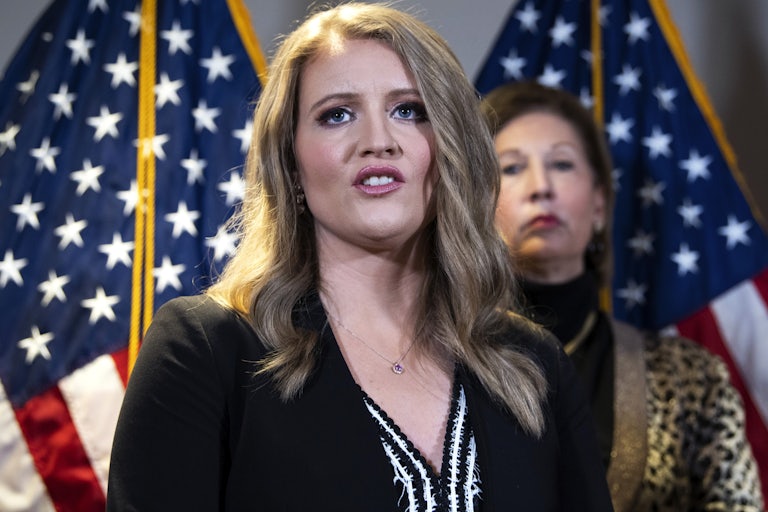 Tom Williams/CQ-Roll Call, Inc/Getty Images
The tides have started to turn in the Georgia election interference case—and it appears there will soon be a tsunami of evidence against Team Trump.
On Tuesday, former Trump attorney Jenna Ellis struck a plea deal with Fulton County prosecutors. Ellis has pleaded guilty to one count of aiding and abetting false statements and writings.
Ellis agreed to be sentenced to five years' probation along with a $5,000 restitution. She will also be required to complete 100 hours of community service and is expected to cooperate and testify against Trump and his 15 remaining co-conspirators as part of her plea deal.
Ellis is the third member of Trump's legal team to flip on him in the Georgia case, behind Sidney Powell and Kenneth Chesebro, who both pleaded guilty on related charges last week. They followed Scott Hall, a Georgia bail bondsman, who was the first person to plead guilty in the criminal conspiracy.
"In the frenetic pace of attempting to raise challenges in several states, including Georgia, I failed to do my due diligence," Ellis said.
"If I knew then what I know now, I would have declined to represent Donald Trump in these postelection challenges. I look back on this whole experience with deep remorse."