Joe Biden's Not Giving Up On Student Debt Relief
The president will use the Higher Education Act to try to forgive billions in debt.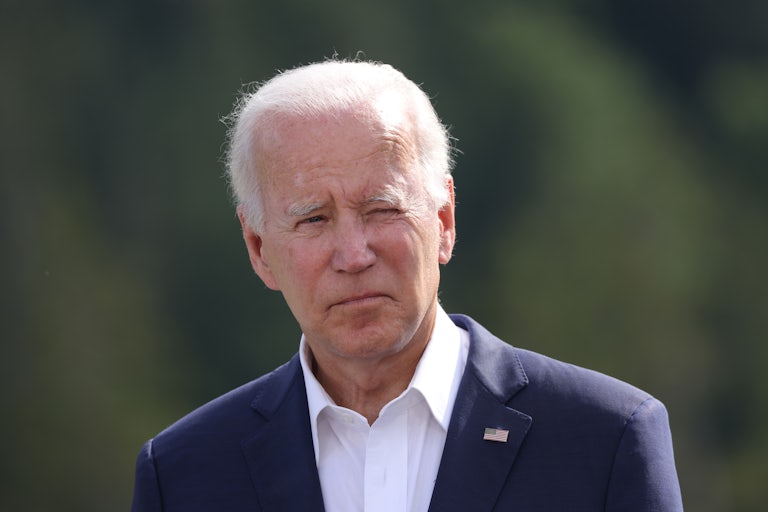 Photo by Sean Gallup/Getty Images
Despite the Supreme Court overturning his original plan to relieve up to $20,000 of student debt for up to 43 million people, President Joe Biden is already pursuing a new route to get it done.
On Friday, the president announced his plans to pursue a new plan under the Higher Education Act, or HEA, which allows him to direct the education secretary to "compromise, waive, or release loans under certain circumstances."
While Biden's previous plan invoked the Heroes Act to forgive debt, he is now relying on an act that was already pushed by Senators Bernie Sanders, Elizabeth Warren, Chuck Schumer, and others previously as a sound vessel to forgive billions in debt.

Scholars have argued the 1965 HEA, which gives the secretary of education the authority to collect debts, gives them the power to forgive the debts as well.

"This path is legally sound," Biden said Friday. "It's going to take longer, but in my view, it's the best path that remains to provide for as many borrowers as possible with debt relief."