When Covid-19 hit, Misty Smith became extra panicked about her twin sister, who was behind bars at a minimum-security facility in Alabama. Both sisters, 41, suffer from sleep apnea, asthma, and high blood pressure. Pre-vaccine, Smith's doctor told her to isolate by not leaving the house. "If I was to get it, I would probably die," she said. Her sister, Kirstie, meanwhile, was packed in tight quarters with other women and didn't have hand sanitizer or a mask.
Kirstie sold meth to fund her addiction. Her sister admits she made a mistake but also urges compassion, explaining that Kirstie sank into a deep depression after her baby strangled on its umbilical cord and died during birth. Kirstie, who asked to be referred to by her first name because she feared speaking to the media might harm her case, fell in with the wrong crowd, and eventually they had her selling to pay for her drugs. In 2017, she was busted and sentenced to eight years and a day behind bars, though she was a first-time offender with no violence in her past, according to her sister. Still, the amount of meth that police found on her was enough to trigger a federal mandatory minimum and get her almost a decade behind bars.
As Covid-19 raged through the prison population—correctional facilities quickly outpaced nursing homes and meatpacking plants as key sites for cluster outbreaks—Smith prayed and prayed. It worked, she says: Kirstie was placed in home confinement under the Cares Act, the massive Covid relief bill that also gave the Bureau of Prisons discretion to send certain people home early. The process involved a rigorous vetting, to ensure that the people chosen were low risk and had served a substantial part of their sentence, and it was effective: Of roughly 4,400 people released under the program, only 190 were sent back for violations, a strikingly low number given how easy it is to break the terms of home confinement. No serious crimes have been reported.
But before Donald Trump left office, administration lawyers determined that once pandemic emergency measures were lifted, Cares Act recipients would have to return to prison. And Biden's Office of Legal Counsel declined to reverse the memo. Still, advocates were hopeful that Joe Biden would issue mass clemency. So far, that hasn't happened, leaving Cares Act people anxious about their future and frustrating criminal justice advocates. "This should be an easy lift for the Biden administration," Mark Osler, a former prosecutor and law professor at University of St. Thomas School of Law, said. "They were handed a carefully vetted group of people who even Attorney General [William] Barr thought should be out in society."
Last week, Politico reported that some case workers are being encouraged to have their Cares clients apply to the Justice Department's Office of the Pardon Attorney, which sounds promising. But it also suggests that Biden is wedded to an inefficient process that's created a backlog of close to 16,000 petitions. The administration is going out of its way to frame its approach as the opposite of Trump's chaotic one, which bypassed the Justice Department and freed people seemingly based on the president's whims. In a recent New York Times story, insiders explicitly drew a contrast between the presidents, writing that the Biden "White House has indicated that it will rely on the rigorous application vetting process," as opposed to Trump's approach, "empowering friends, associates and lobbyists to use their connections to the president, his family and his team to push favored requests to the front of the line, sometimes collecting large fees for their services from pardon seekers."

But Osler notes that the system Biden wants to return to doesn't work. "The fact that their commitment to a broken process is going to undermine this is really disappointing," Osler said. He has long advocated taking clemency out of the Department of Justice—a building full of prosecutors. Before a case comes close to nearing the president's desk, Osler said, "the first thing the pardon attorney's staff do is seek out the opinion of the local prosecutor and then give that opinion substantial weight. What do you think is going to happen?"
It's not clear whether special considerations will be applied to Cares Act recipients, perhaps allowing them to avoid the long trek through the Justice Department. In fact, not much is clear at all. Kevin Ring, president of Families Against Mandatory Minimums, said that outside of some leaks to the media, both Cares Act inmates and their advocates are in the dark. "It's a crazy lack of transparency," Ring said. "Friday afternoon, there's a phone call to BOP halfway houses saying, this person should fill out a clemency petition in the next couple of days. Who? Why? What [are] the criteria?"
Kirstie's case worker didn't get that call. He's telling her not to worry, but of course she is terrified. At first, the family says, Kirstie was told there was no way she was going back, and then they heard that it wasn't so certain. "I don't understand it at all," her sister said.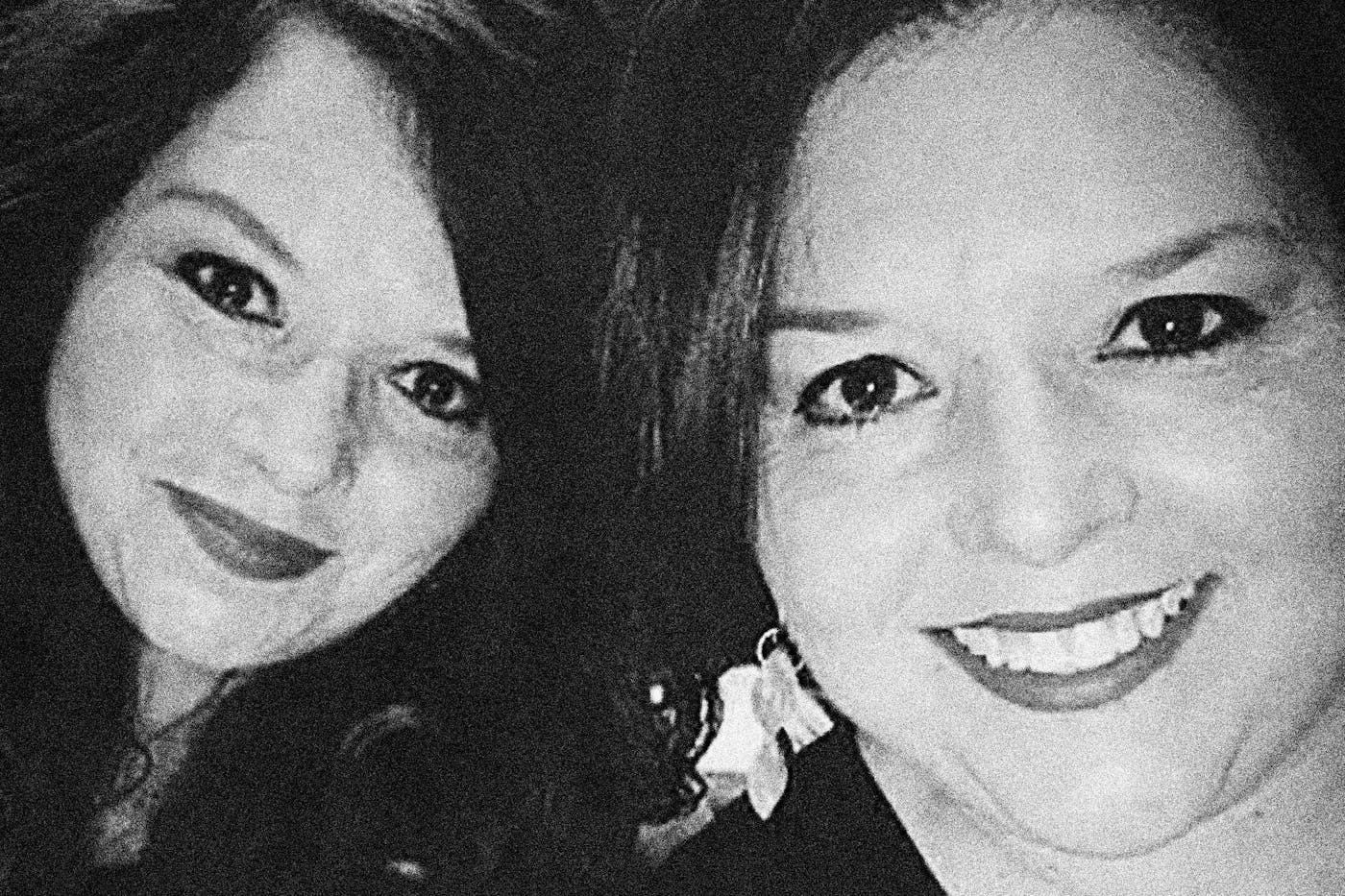 Amy Ralston Povah, who runs the CAN-DO Foundation, which helps nonviolent drug offenders, is hopeful but frustrated. "It's an exhausting process, because so many people in D.C. know they went over the top," she said, referring to the national reckoning with tough-on-crime legislation. "Yet we have to beg and work 24/7 to get them to commit to clemency." She added that Biden's vision for who deserves early freedom is exceedingly conservative. "Nonviolent drug offenders are such a limited category," Povah said. "Why are others left out?"
The case that sent Kirstie to prison for close to a decade, instead of, say, rehab, was prosecuted by the office of former U.S. Attorney Jay Town, an Alabama Republican appointed by Trump. But the mandatory minimums that landed her in prison for drugs have been—and continue to be—a bipartisan affair. And they continue to feed drug users into the criminal justice system even as lawmakers talk about "compassion" and pledge to roll back mass incarceration.
Take meth, the drug that split Kirstie from her 25-year-old daughter and threatens to do so again (she also now has two grandchildren she helps care for). In the late 1990s and early 2000s, when sheriff's offices blasted out "Faces of Meth" ads and the country was gripped with fear of the meth lab next door, lawmakers instituted the same mandatory minimums for meth as for crack. "At the time, meth was the drug du jour," Ring recalled. Lawmakers on both sides of the aisle were frantic to "do something." Naturally, they went for stricter punishments. "'Well, what're the penalties? They're not as severe as crack. If this is "hillbilly crack," the penalties should be the same.' That's how bad laws pass," Ring said.
During the Obama era, the racist crack-cocaine sentencing disparity (which Biden was instrumental in creating) rightly inspired indignation, spurring Obama to reduce the difference in punishments for people caught with cocaine and people caught with crack. But meth mandatory minimums were never reformed. They're at the same levels as crack's used to be prior to the intervention of Biden's former boss: Five grams of meth requires a mandatory minimum of five years, while 50 grams of pure meth demands 10 years.
According to data compiled by the U.S. Sentencing Commission, in 2020, 45.7 percent of federal drug prisoners are serving time for meth, compared to 7.4 percent for crack cocaine and 16.5 percent for powder cocaine. Between 2015 and 2019 (the year before the pandemic slowed legal proceedings), the number of offenders for every drug, including heroin, fell, while those for meth—highest in the first place—increased.
A Justice Department task force called "Operation Fighting Jellyfish" focuses on bringing down meth dealers. But based on its press releases, the people it snags appear to be low- to mid-level dealers, at most. According to one such press release, during the height of Covid-19, in October 2020, 33-year-old John Michael Gray was sentenced to 14 years for allegedly possessing with intent to distribute 500 grams of meth mixture as well as heroin. Jock Bowden, 48, got 10 years for conspiracy to distribute 500 grams or more of a mixture containing meth and possession of a firearm by a felon. Keith Robertson, 47, of Manchester, New Hampshire, also got a decade behind bars after police found meth on him during a routine traffic stop.
Having watched her sister suffer from addiction, Misty Smith doesn't have a lot of love for drug dealers. And when her sister was arrested, Smith was partly relieved. "I worried she'd die from drugs," she said. "So some time in jail was appropriate. But eight years? Why?"
Smith says that if her sister goes back to prison, she almost wishes she'd never been granted a respite at home at all—the whiplash will be so traumatizing for the family. "I hope and pray that they don't take her back."