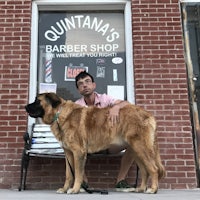 Matt Farwell
Matt Farwell is the author of American Cipher. A former Army infantryman and a recent graduate of the University of Virginia, he lives in Fayetteville, Arkansas.
An Afghanistan veteran reckons with growing up on G.I. Joe and growing tired of American war drums.
Postcards from a homeland outpost where Native Americans, Japanese-Americans, and now lone migrant children have been enemies of the state.