Trump Classified Documents Detailed U.S. "Vulnerabilities" to Military Attack
The special counsel's indictment against Trump is damning.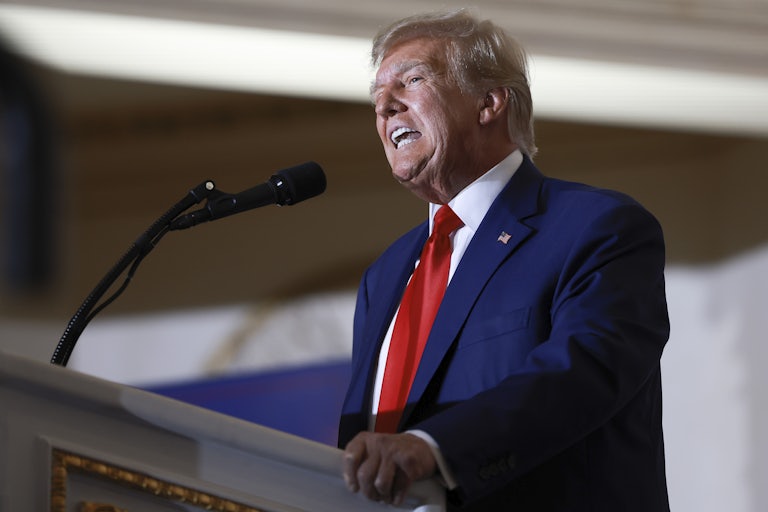 Joe Raedle/Getty Images
Donald Trump allegedly kept hundreds of classified documents, including on how best to attack the United States, from seven different government agencies, the indictment against him reveals.
Trump is now the first former president ever to be federally charged. Of the 37 total charges against him, which were unsealed Friday, 31 are for willful retention of national defense information. He is accused of keeping an array of classified national security material after leaving the White House, despite being unauthorized to do so.
The documents had come from the CIA, the Defense Department, the National Security Agency, the National Geospatial Intelligence Agency, the National Reconnaissance Office, the Department of Energy, and the State Department and its Bureau of Intelligence and Research.
And a look at what was in the classified documents is quite damning.
The materials Trump kept included information on "potential vulnerabilities" to military attack for the United States and its allies, as well as details on the U.S. nuclear program. "The unauthorized disclosure of these classified documents could put at risk the national security of the United States, foreign relations, the safety of the United States military, and human sources and the continued viability of sensitive intelligence collection methods," the indictment said.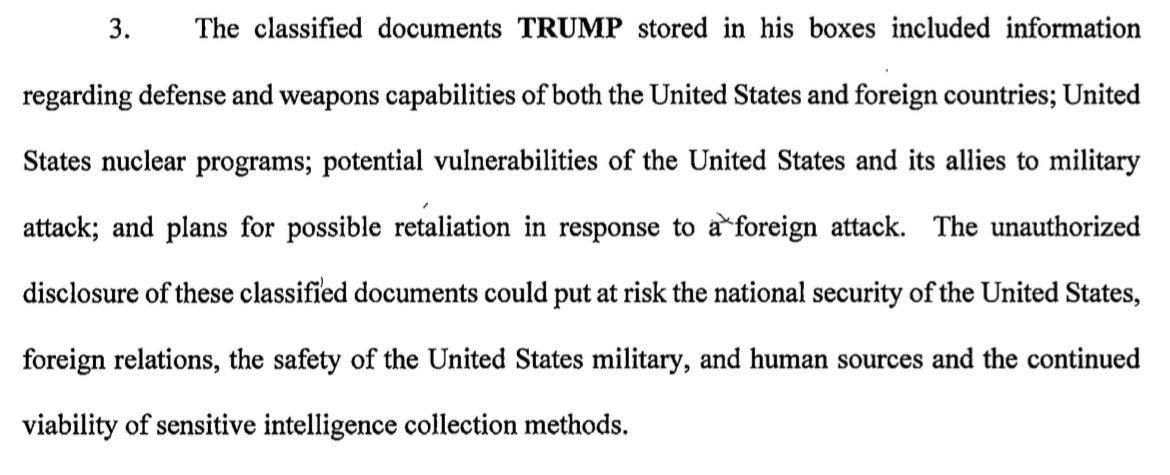 The documents also contained plans for possible retaliatory attacks on foreign nations. One such document detailed a plan to attack Iran. Prosecutors obtained recordings of Trump admitting he had the document and that he knew he couldn't declassify it because he was no longer president. That document has not yet been recovered.