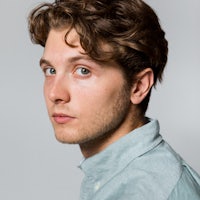 Jasper Craven
Jasper Craven is a freelance reporter covering the military and veterans' issues. His writing has appeared in The Vermont Digger, Politico, The Intercept, The Boston Globe, and The New York Times.
Employees at the Department of Veterans Affairs are fighting a pandemic—and an antagonistic White House.
For years, the party has pushed for lackluster military candidates and a "camouflage wave." In 2020, many veterans on the left have different ideas.
Building on congressional intelligence, a new report offers a broad view on the dirty tricks trolls use to hook American servicemembers.