The Latest NDAA Has Sparked an Unexpected Debate Over Judicial Security and the First Amendment
The just-passed defense spending bill includes provisions designed to protect judges from violence. But legal journalists say these measures infringe on their rights.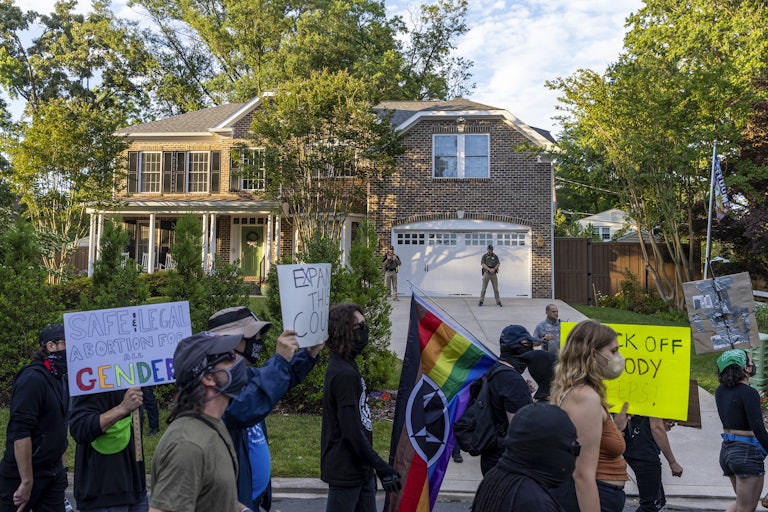 Tasos Katopodis/Getty Images
Abortion rights protesters demonstrate outside U.S. Supreme Court Justice Samuel Alito's home on June 27, in Alexandria, Virginia.