5 Dead, 8 Wounded After Mass Shooting in Louisville, Kentucky
This comes as the nation is still reeling from another mass shooting in Nashville, Tennessee.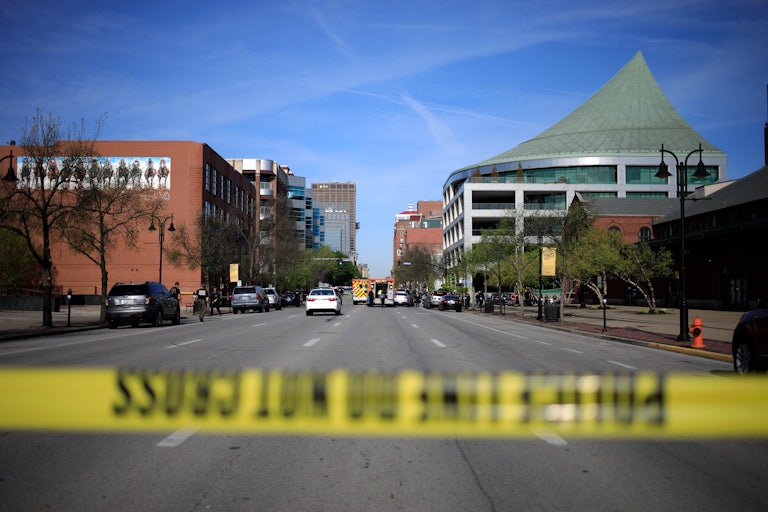 Luke Sharrett/Getty Images
Crime scene tape cordons off a street as law enforcement officers respond to an active shooter near the Old National Bank building in Louisville, Kentucky, on April 10.
A shooting at a bank in downtown Louisville, Kentucky, has left at least five people dead and eight wounded.
Calls of shots fired at Old National Bank were reported at around 8:30 a.m. Monday morning. At 10:16 a.m., the Louisville Metro Police Department said there was no longer a threat and that the shooter was "neutralized."
Police have said that five people have died and another six are injured and have been taken to the hospital; among the injured are reportedly two LMPD officers. The death toll of five people includes the shooter.

Kentucky Governor Andy Beshear has said he is on his way to Louisville.
The shooting comes weeks after a school shooting in nearby Nashville, Tennessee, left three children and three adults dead, prompting massive protests at the state Capitol and nationwide. Two Tennessee Democrats, Justin Jones and Justin Pearson, were expelled from the state House after interrupting House proceedings in solidarity with the protesters.
This post has been updated.