Florida Won't Require High School Athletes to Share Their Menstrual History, but May Force Them to Reveal Their Sex Assigned at Birth
The information could be used to out transgender students.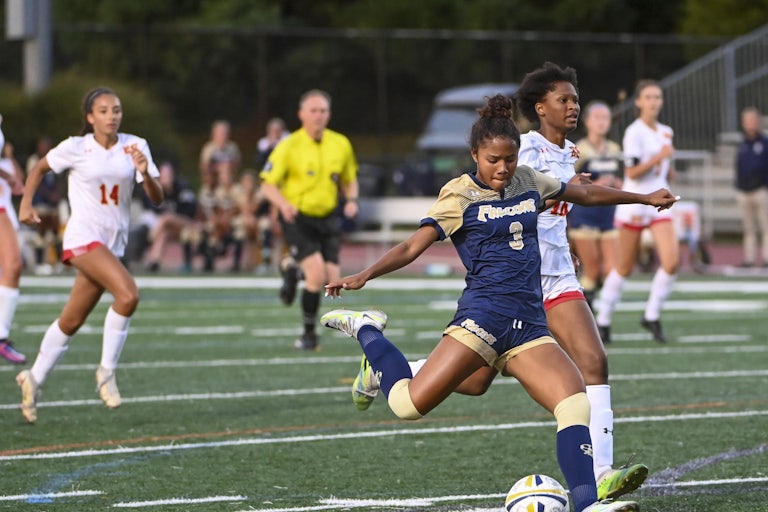 Jonathan Newton/The Washington Post/Getty Images
The Florida High School Athletics Association decided Thursday not to require student athletes to give their schools detailed information about their periods—a proposed policy that sparked widespread outcry—but will ask for their sex assigned at birth.
The FHSAA board of directors was due to meet at the end of the month for a final vote on the committee recommendation, but held an emergency meeting Thursday after heated pushback from parents, health care providers, and Florida legislators.
Ahead of the vote, the board read public comments that had been submitted. Almost all of the 150 comments submitted to the board opposed asking for students' menstrual history.
"This is a huge invasion of privacy, not necessary, and absolutely creepy," one commenter said. Others pointed out the double standard of not requiring boys to submit personal medical details. "It is clear that your agenda is a political one, and it has no place in our schools," said another commenter.
The board voted 14–2 to remove all menstrual history questions, but students would still be required to submit their entire medical history form to their schools.
However, the form was changed to ask the students' "sex assigned at birth" instead of just their sex. If the board votes at the end of the month to adopt this new form, the information could be used to out transgender students. Florida Governor Ron DeSantis has banned trans girls from playing girls' sports.
The FHSAA announced in October that it was digitizing its annual physical form for student athletes. The new form included optional but detailed questions about students' menstruation cycles. Previously, only one page of the paper form—on which a pediatrician would sign off on a student being allowed to play—would be submitted to a school.
Despite widespread public outcry over the potential repercussions of digitizing that data, an FHSAA panel decided in January not only to stand by the change, but also recommended the menstrual history questions be made mandatory.
Many parents and doctors were worried that schools would use the menstrual data to monitor students for late or missed periods, a possible sign of pregnancy, or to out trans students by watching for girls who don't get periods or boys who do.
The FHSAA board of directors announced Tuesday they would hold the emergency meeting, just hours after 30 Florida lawmakers called on them not to approve the requirement that students provide their menstrual history. The letter writers, all Democratic members of the state House, called the menstrual history questions "highly invasive," in violation of Florida's constitutional right to privacy, and asked what the scientific justification for the questions was.
Since the fall of Roe v. Wade, people have been hypervigilant about third parties tracking menstrual data. Period tracker apps and the platform that hosts Florida's new digital athletics form are not owned by medical institutions and therefore are not subject to health privacy laws. If subpoenaed for someone's data, particularly in a state where abortion has been made illegal, the companies would be required to hand it over.
Republicans have been cracking down on the rights of women, girls, and gender minorities at the state and federal level. In the past few weeks alone, there has been a huge uptick in state-level health care legislation aimed at limiting access to gender-affirming care and abortion, even in states where residents have voted to protect those rights. In Texas, anti-abortion groups have filed a lawsuit that could force the FDA to revoke approval of mifepristone, a medicine used to terminate pregnancies, which would pull the drug from the market.