"Congrats to Donald Trump on Finally Winning a Majority of Votes!"
Here are the best reactions to the criminal indictment of the former president.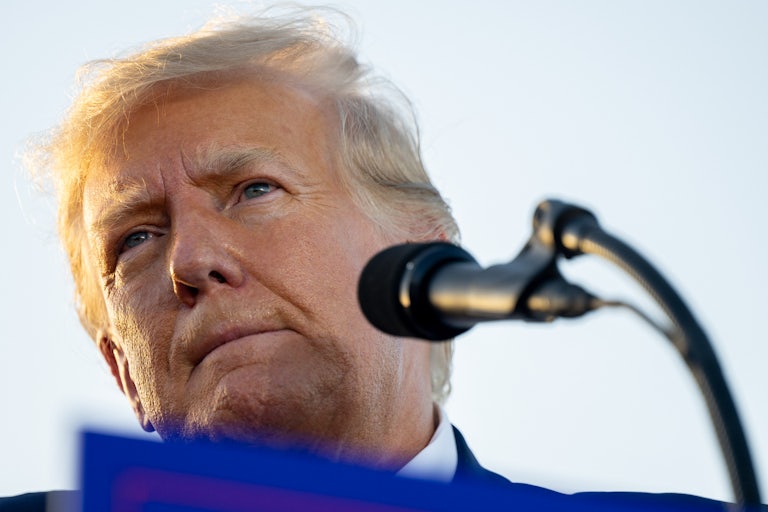 Brandon Bell/Getty Images
On Thursday evening, Donald Trump became the first former president to ever be criminally charged.
And while Republicans complain of a "banana republic" because an incredibly wealthy and powerful man is facing a slice of consequence for the crooked life he has led so far, most others are responding in a way that reiterates the extremely basic value of holding powerful people to account.
Here is Yusef Abdus Salaam, one of the five exonerated members of the infamous "Central Park Five" group of young boys arrested in 1989 after being falsely connected to a murder in Central Park. Trump spent his own money at the time to take out an ad in four newspapers calling for their death penalty—and refused to apologize for doing so even decades later.
And reminders of what this indictment is really about, beyond jokes, or Republicans lashing out:
Of course, some humor, to be expected on a day that welcomes the revelry reminiscent of Twitter before another incredibly wealthy and powerful man bought it.