Dylan Mulvaney Slams Bud Light for Not Supporting Her
The trans influencer revealed the beverage company never reached out as far-right creeps made her fear for her safety.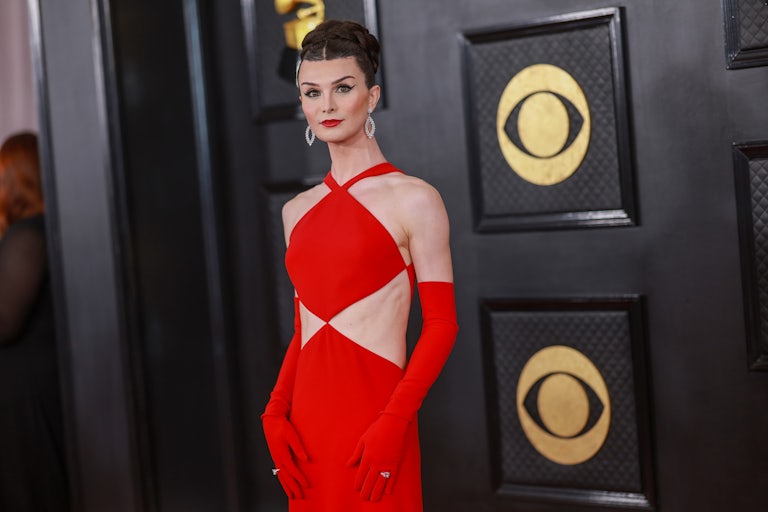 Photo by Matt Winkelmeyer/Getty Images for The Recording Academy
Dylan Mulvaney at the 2023 Grammy Awards
On Thursday, Dylan Mulvaney—the actress and influencer who has been viciously attacked by the angriest forces in society for simply being transgender and promoting Bud Light on Instagram—released a video revealing that Bud Light never reached out to her as she faced a relentless, bigoted backlash.

"I should have made this video months ago, but I didn't. And I was scared. And I was scared of more backlash. And I felt personally guilty for what transpired," Mulvaney said. "So I patiently waited for things to get better. But surprise: They haven't really. And I was waiting for the brand to reach out to me, but they never did," she revealed.
"And for months now I've been scared to leave my house. I have been ridiculed, in public," she continued. "I've been followed. And I have felt a loneliness that I wouldn't wish on anyone. And I'm not telling you this because I want your pity. I am telling you this because if this is my experience, from a very privileged perspective, know that it is much, much worse for other trans people."

Indeed, approval for LGBTQ rights in America has slipped after years of progress. Ultimately, there's a ferocious minority of individuals in society making their livings off of targeting people like Mulvaney. The campaign against her was deeply cynical, but it was successful: Bud Light has seen its market share dip after right-wingers made the company the latest target in their war on gay and trans rights.