The First U.S. Senator Has Officially Called for a Cease-Fire in Gaza
The second-highest-ranking Democrat in the Senate made a bold statement.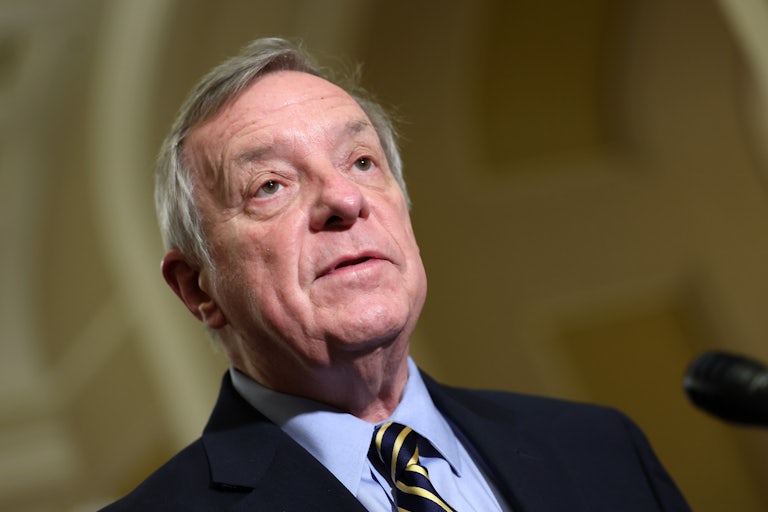 Kevin Dietsch/Getty Images
Senator Dick Durbin is officially the first U.S. senator to call for a cease-fire in Gaza—26 days into a brutal airstrike campaign by the Israeli military which, as of Thursday, has killed over 9,000 Palestinians in Gaza, according to Palestinian health officials.

During an interview with CNN's Poppy Harlow on Thursday morning, the second-highest-ranking Democrat in the Senate was asked if he believed there should be a cease-fire.
"Is a cease-fire needed now?" Harlow asked.
"I think it is," Durbin said. "At least, under the context of both sides agreeing."
The Illinois senator described what would need to be a "good faith" effort by both Hamas and Israel, leading to the immediate release of Israeli hostages by Hamas and "conversation between the Israelis and the Palestinians."
"Let's face it, this has gone on for decades. Whatever the rationale for the beginning, it has now reached an intolerable level," Durbin said.

Durbin said he has not yet communicated his beliefs to President Biden, whose administration is actively avoiding calls for a cease-fire. Durbin joins the ranks of 23 members of Congress who have expressed the need for a cease-fire.