Another Reason to Worry About the Judge in Trump's Documents Case
Aileen Cannon makes a lot of mistakes—some of which suggest a lack of familiarity with the Constitution.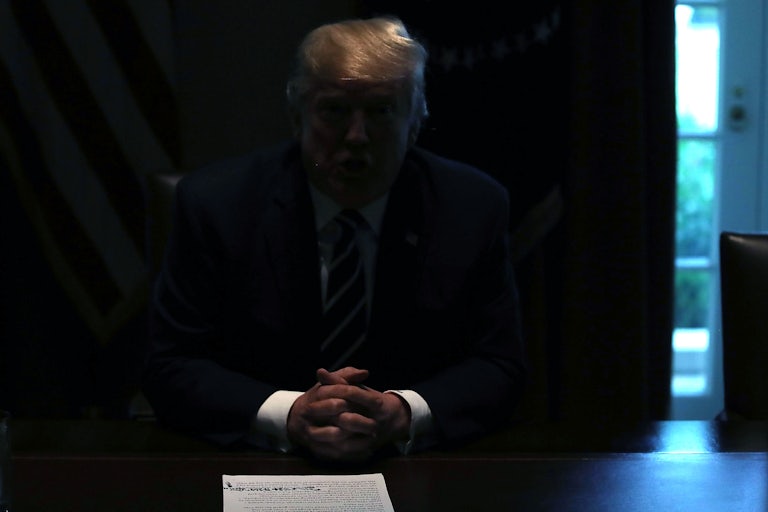 Photo by Mark Wilson/Getty Images
Everyone knows that Aileen Cannon, the Florida federal judge who will oversee Donald Trump's trial on charges that he illegally kept classified documents, is in the tank for him. Cannon has already gone out of her way—and broken with long-standing precedent—to show her loyalty to the man who appointed her to the federal bench. But other aspects of her judicial record are now being scrutinized.
According to a Friday morning report from Reuters, Cannon has made a number of costly errors on the federal bench. This is not especially surprising given her overall lack of experience—she was appointed to her current position after only 12 years as an attorney. In a June trial, that lack of experience caused significant problems. While overseeing the trial of an Alabama man who had been accused of spreading images of child sex abuse online, Cannon closed jury selection to the public—a violation of the defendant's Sixth Amendment right to a public trial. In the same case, Cannon also forgot to swear in the jury pool, a mistake that forced the judge to restart the jury selection process. The case ended with the defendant pleading guilty before it could go to trial.
The errors, however, only underscore Cannon's lack of experience. The earlier mistake, Stephen Smith, a professor at the Santa Clara School of Law told Reuters, was "a fundamental constitutional error."
"She ignored the public trial right entirely. It's as though she didn't know it existed." The mistake suggests more trouble ahead as the former president's second criminal trial moves forward.