Twitter's New Promise to Pay Content Creators Has One Big Catch
A stream of Twitter's verified users have reported big payments from the company, but take a closer look at who exactly they are.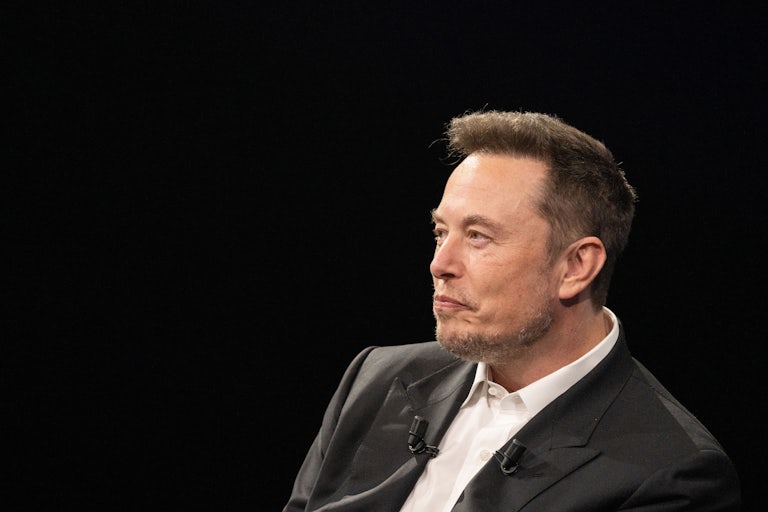 Nathan Laine/Bloomberg/Getty Images
It was always leading up to this. The rife misinformation, the skewed financial incentives, the promises for something greater, something worthwhile, something of purpose: Musk's acquisition of Twitter is now, for all intents and purposes, a multilevel marketing scheme:
Musk's explanation comes after a stream of Twitter's verified users—often far-right and conspiratorial ones—received thousands of dollars for helping bring eyeballs to embedded ads within Twitter's interface.
As per Musk, the apparent big catch is that verified users only make money off of other verified users, creating what amounts to the combination of an MLM and conspiratorial echo chamber.
While some users like Brian Krassenstein—known first as an anti-Trump content factory, now as a generically liberal voice is also quite friendly toward the rest of the Twitter Blue community—have made money, many of the Twitter payments to "content creators" seem to have gone to users who have whipped up hateful and dangerous conspiracies. These users have also been at the forefront of implicitly or explicitly prodding more people to join the subscription program helping keep Musk's Twitter Blue afloat.
Ian Miles Cheong, a far-right user who once used his massive platform to falsely identify an innocent Black man as the "number one suspect" in the shooting of two police officers, said he received over $16,000 from Twitter.
"I hear some asking, 'Why aren't liberals and leftists getting paid for Twitter? Why is it just people Elon seems to like?'" Cheong tweeted when announcing the news. "Oh I don't know, could it be because they boycotted Twitter Blue, refused to sign up for monetization, and staged failed walkoffs to Mastodon and elsewhere?"
"Twitter Monetization For Creators Is REAL," sensationalist provocateur Benny Johnson also celebrated, announcing his nearly $10,000 paycheck from the Big Tech elite billionaire.
"That's insane! I need in on this," one user tweeted in response.
"Just sign up for subscriptions in Twitter Blue — the rest happens automatically," Johnson responded, spreading the good word about the product. "Really easy! Do it," he urged. Johnson repeated such assurances of the billionaire's lackluster product to similarly wistful repliers.
And such is the undergirding framework of Twitter: the few profiting most from Musk's takeover ambling to enchant the many into buying into the whole scheme too. A scheme whose promises grow bigger the more that people join, but whose actual rewards remain largely at the top. Twitter, indeed, is an MLM.
The first rollout of paychecks comes after Musk's competitor, Zuckerberg's Threads, announced over 100 million sign-ups. Musk has maintained that the timing is coincidental, but something else to keep in mind is Musk often has not told the truth and is making up Twitter policy as he goes. "Any kind of content monetization we've done in the past was based on a revenue model," one former Twitter executive who worked on creator partnerships said. "This just feels pulled out of thin air for a specific subset of creators that he wanted to placate."