Biden Throws Shade at Republicans in Perfectly Timed Ad Before GOP Debate
The timing could not have been better on this one.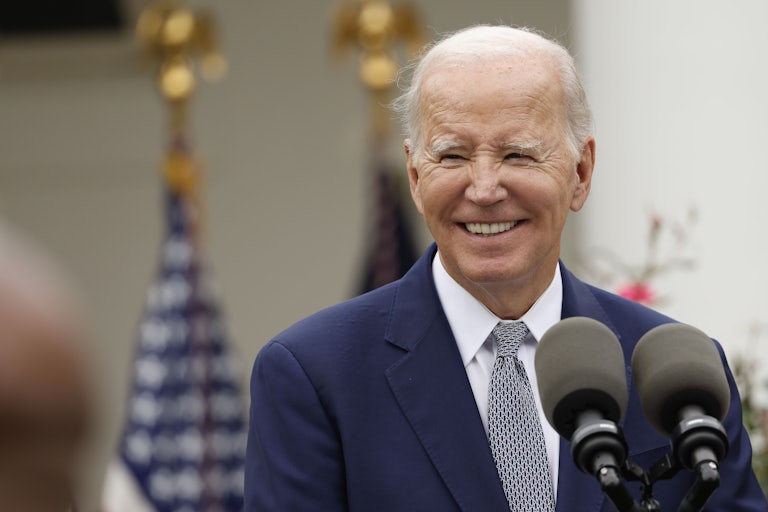 Ting Shen/Bloomberg/Getty Images
Joe Biden aired an ad on Fox News just 10 minutes before the beginning of Wednesday's Republican presidential debate.

Just moments before the debate, the pro-Biden political ad targeted what was sure to be a central issue on the debate stage: jobs.

"He says he stands with auto workers, but as president, Donald Trump passed tax breaks for his rich friends while automakers shuttered their plants, and Michigan lost manufacturing jobs," the ad said directly to Republican voters tuning in to watch the debate.
Trump is noticeably absent from the debate.

The ad also highlighted what Biden has done for the economy, including increasing wages, emphasizing that he has followed through on his commitment to support workers.

"Joe Biden doesn't just talk, he delivers," the ad said. On Tuesday, Biden visited striking auto workers on the picket line in Michigan, a first for a sitting president.