George Santos Caught Lying About Voting on Something He Wasn't in Congress For?
The congressman-elect's personal House website claimed he voted "nay" on the omnibus bill, which happened before Santos was in office.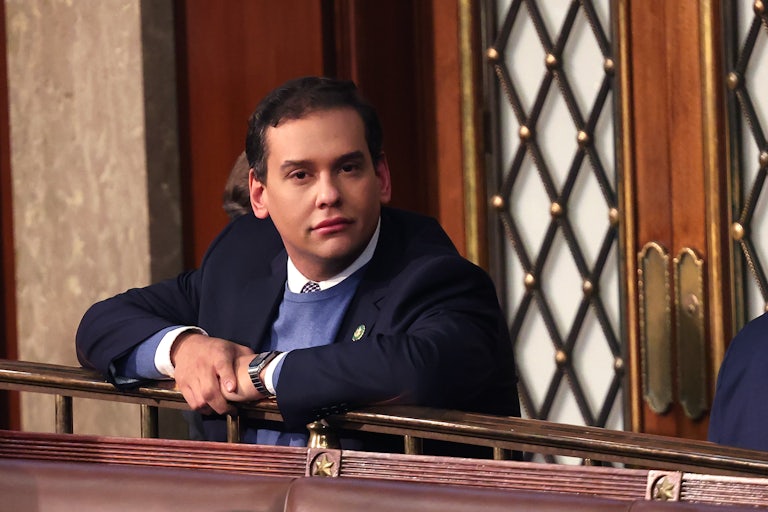 Win McNamee/Getty Images
George Santos just had his first day in Washington yesterday. Repeat—yesterday. But as of Wednesday, one day after his first day, Santos's website claimed he voted "nay" on the House omnibus bill, a vote that took place on December 23, 2022.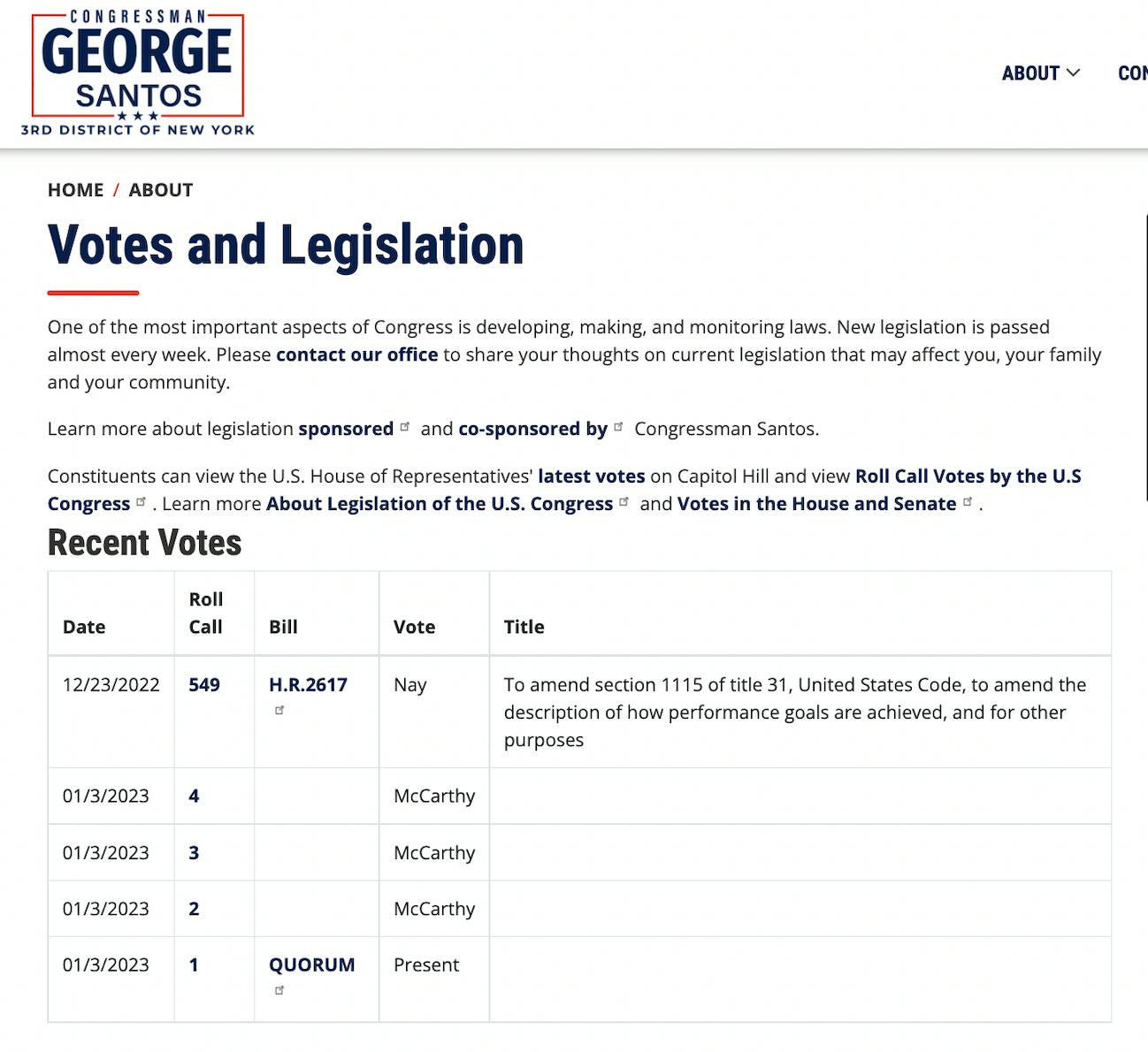 It's not impossible for there to be clerical errors while keeping track of members' votes. However, that is slightly less likely when the error is published on the particular website of a specific member of Congress. It is unclear why a newly elected member of Congress would choose to do this. Then again, you could say the same with regard to most of the brazen lies Santos has already told.
The bold-faced lie comes after Santos also posted a press release Tuesday evening announcing his swearing in to Congress—something that actually hadn't happened given that the House has yet to select a speaker.


The misannouncement could readily be chalked to an accidental posting or staffer mistake. Actively marking down a vote that simply never happened is also erroneous, but much less likely to be an honest mistake. But after all, if you're looking for honesty, Santos is not the first place you might go.
This post has been updated.