Biden Accuser Tara Reade Says She's Defecting to Russia
"Luckily, the Kremlin is accommodating. So we're lucky."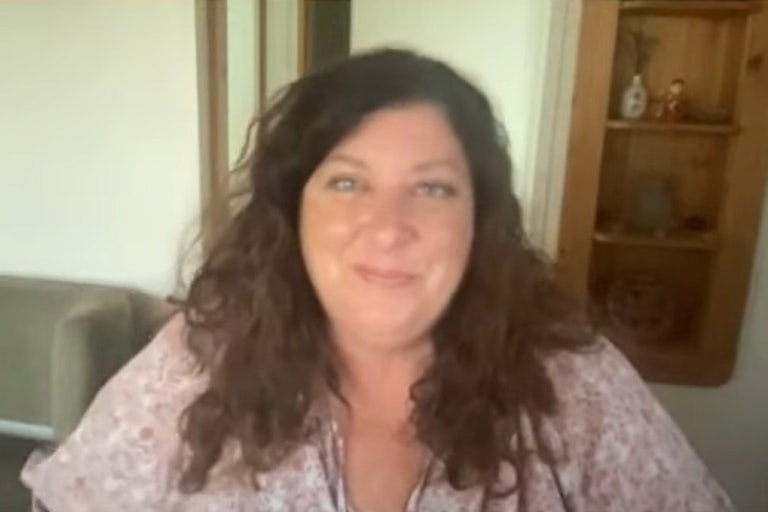 Wikimedia Commons
Tara Reade is defecting to Russia.
On Tuesday, the former Senate aide who had accused President Joe Biden of sexual assault appeared at a Russian state press conference to make the announcement. Flanked by alleged Russian spy Maria Butina, Reade told the press that she no longer feels safe in America.
"I feel very surrounded by protection and safety," Reade said. "And I just really so appreciate Maria [Butina] and everyone who's been giving me that at a time when it's been very difficult to know if I'm safe or not."
"You have U.S. and European citizens looking for safe haven here," Reade continued. "And luckily, the Kremlin is accommodating. So we're lucky."
Reade's defection follows reports of Russia apparently being interested in building a special village outside Moscow meant to serve as a refuge for conservative Americans and Canadians.
"To my Russian brothers and sisters, I'm sorry right now that American elites are choosing to have such an aggressive stance," Reade said during the conference. "Just know that most American citizens do want to be friends and hope that we can have unity again."
In 2019, Reade spoke out about an alleged workplace culture in Biden's office rife with abuses of "power and control." Numerous outlets—including the Associated Press, The Washington Post, and Vox—spoke with her about some of the allegations but declined to report further after finding discrepancies or contradictions.
Then, in 2020, Reade officially accused then-nominee Biden of sexually assaulting her in 1993, when she was a staff assistant in his Senate office. Biden denied the allegations.
Initially, there seemed to be some corroboration. In The New York Times' initial reporting, one friend was cited as recalling Reade telling her of the allegations at the time. Another friend and Reade's brother said they had been told of details over time. Even a court document from divorce proceedings in 1996 provided some contemporaneous evidence. "On several occasions petitioner related a problem that she was having at work regarding sexual harassment in U.S. Senator Joe Biden's office," read the document. (Reade had divorced her husband, Ted Dronen, after accusing him of being abusive to her and their then-15-month-old daughter. Dronen had acknowledged being violent with her once, but cast doubt on some of her other testimony.)
Meanwhile, according to the Times and elsewhere, others who worked in the office with Reade said they could not attest to such an incident. Staff aides who Reade said she told at the time all said they did not recall the incident. A Politico investigation held that Reade "left a trail of aggrieved acquaintances in California's Central Coast region who say they remember two things about her—she spoke favorably about her time working for Biden, and she left them feeling duped."
While not uncommon for survivors, Reade was found to have changed her story numerous times. She also maintained she was fired for retaliation. But a PBS investigation featuring interviews with over 70 former Biden staffers found that Reade lost her job because of poor performance. Reade had written various reasons over the years for why she departed: to pursue acting and writing, out of fatigue at America's "deception and xenophobia" toward Russia, or to return to the Midwest to be with a boyfriend.
In that vein, Reade has a history of supporting Russia, which makes her defection perhaps a little less surprising. After Russia invaded Ukraine last year, Reade posted a YouTube video praising Russian officials and criticized American censorship of "good news outlets" like state-run network Russia Today. Reade was able to generate such warm relations, she was apparently invited by Russian diplomats to a U.N. Security Council meeting on "weapons diversion"—something she has no expertise on.
Reade told Semafor that she was invited because of her commentary on the invasion. She also called herself a "longtime anti-imperialist" and expressed her frustrations with "Russophobia."