Elon Musk Calls to Imprison Therapists Helping Trans Kids
The Twitter CEO suggested throwing the medical professionals in jail, shortly after vowing to lobby for the criminalization of gender-affirming care.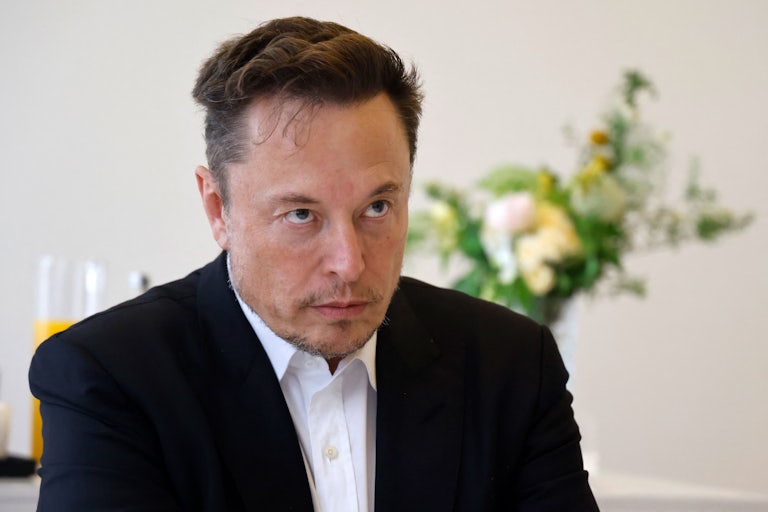 LUDOVIC MARIN/POOL/AFP/Getty Images
"Every parent should watch this," said Musk, the global elite whose own daughter disowned him.
But that wasn't enough. Amid his bowing down to the far-right mob, which he so desperately wants to earn the approval of, Musk called gender-affirming care for people under the age of 18 "a major problem" that he will be "actively lobbying to criminalize."

Far-right "thinker" Jordan Peterson hopped on to Musk's tweet, adding his vision for what that regime would look like: "Prison. Long term. Without parole. No mercy," he said, adding that he'd subject the therapists who support this medical care to such policing.
"Absolutely," Musk responded.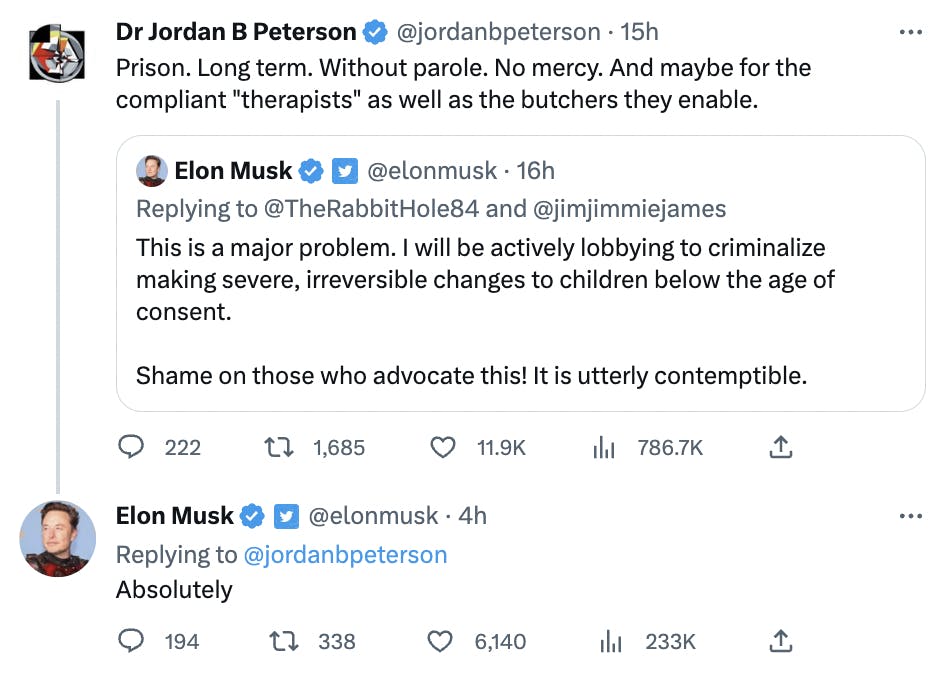 This is how the CEO of Tesla, which used to celebrate Pride Month, is beginning it this time. "Musk's words are not an empty threat, as anti-trans bills, many criminalizing medical professionals, are sweeping across the nation in state legislatures everywhere."
Reminder once again that the richest man in the world is not taking on the rich and powerful. He is not only doing the bidding of power-hungry governments but welcoming and promoting content that punches down on some of the most marginalized among us.