January 6 Panel Considering at Least Three Criminal Charges Against Trump, Including Insurrection
The January 6 committee will soon vote on recommending the charges to the Department of Justice.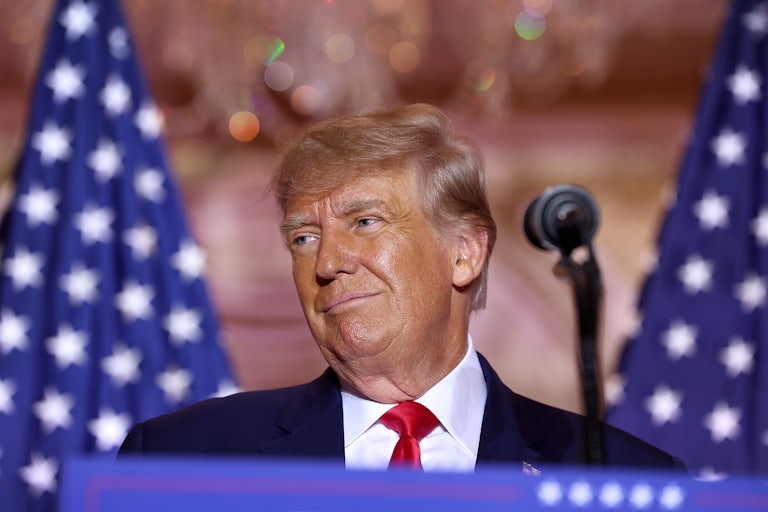 Joe Raedle/Getty Images
The House select committee investigating the January 6 attack on the Capitol will vote Monday on whether to recommend three criminal charges against former President Donald Trump to the Department of Justice.
According to Politico, the panel will be considering a report from a subcommittee that recommended at least three possible charges against Trump: insurrection, obstruction of an official proceeding, and conspiracy to defraud the United States government.
The panel could conceivably recommend other charges as well, but there is no indication one way or the other for the time being.
Monday's decisions follow the continual crime circus surrounding and trailing Trump. Earlier this month, Trump's namesake organization was found guilty on numerous charges of tax fraud and related crimes connected to a 15-year scheme that gave top executives off-the-books lavish perks, enabling them to evade taxes.
Congress legally can't force the Justice Department to pursue prosecutions, but the department has ramped up its own investigations into the former president. Trump is also still under investigation for seizing classified documents after he left the White House.

Meanwhile, the New York attorney general is also pursuing a $250 million civil lawsuit into whether Trump's asset valuation statements were indicative of fraud. Among financial penalties, Trump and his family could be barred from leading business operations in New York ever again.