Russia Detains First American Journalist on Espionage Accusations Since Cold War
Wall Street Journal reporter Evan Gershkovich was detained by Russia's Federal Security Service.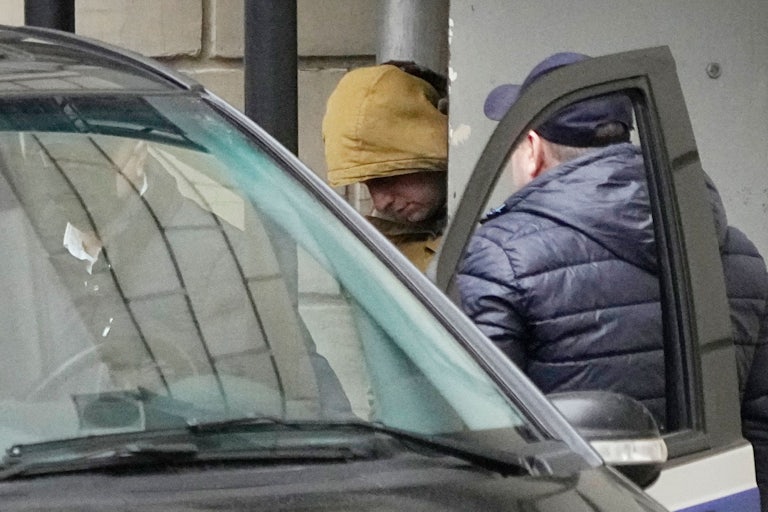 Alexander Zemlianichenko/AP/Shutterstock
Russia's main security agency announced Thursday it has detained an American journalist, whom it has accused of espionage.
Wall Street Journal reporter Evan Gershkovich was detained by the Federal Security Service in the eastern city of Yekaterinburg. He is the first American journalist detained on spying accusations since the Cold War.
The FSB said it had "stopped the illegal activities" Gershkovich was conducting and that an espionage case had been opened against him. The agency alleged that Gershkovich, "acting on the instructions of the American side, collected information constituting a state secret about the activities of one of the enterprises of the Russian military-industrial complex."
The Journal "vehemently" denied the accusations and said it "seeks the immediate release of our trusted and dedicated reporter."
"We stand in solidarity with Evan and his family."
Gershkovich has worked as a reporter in Russia since 2017. International media watchdog Reporters Without Borders, or RSF, said he was investigating the Russian military company Wagner, a mercenary group that has played a prominent role in several of Moscow's foreign operations, including the war in Ukraine.
RSF warned that Gershkovich's arrest "looks like a retaliation measure of Russia against the United States."
Russia has also cracked down on information about and dissent against the Ukraine war. The government passed a law last March that makes it illegal to publish information that authorities deem false about the invasion of Ukraine.
Many domestic news outlets stopped publishing or left the country to avoid legal troubles, while multiple foreign outlets withdrew much of their staff and cut back on reporting inside Russia's borders.

This post has been updated.