Newly Unearthed Photos of Ron DeSantis Prove He's Just a Normal Human Person, OK?
The internet has discovered a 2015 campaign photo shoot in which Florida's future governor pretends to look like an approachable guy (and definitely not a robot).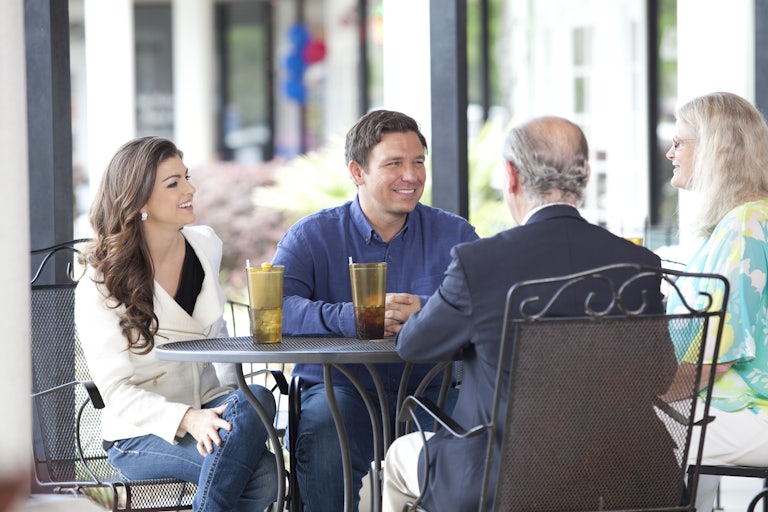 DeSantis for Senate/Flickr
Ron DeSantis is in a bit of a pickle: He is quite unpleasant personally (as can be seen by interrogations into his physical humanity, let alone his spiritual humanity; or in watching how many Republicans immediately endorse Trump after meeting with DeSantis). He is not necessarily more unpleasant than a lot of other politicians. But his particular brand of unpleasantness has made it so that we as observers are much more primed to pick up on his specific oddities or downright distastefulness.
Enter DeSantis's photo shoot from 2015, when he was briefly running for Senate after Marco Rubio initially said he would not run for reelection while running for president. An old Flickr account shows DeSantis glad-handing with the same charisma that has recently left him with a net approval rating of negative 19 points—results coming as more and more people across the country have learned more and more about the presidential hopeless.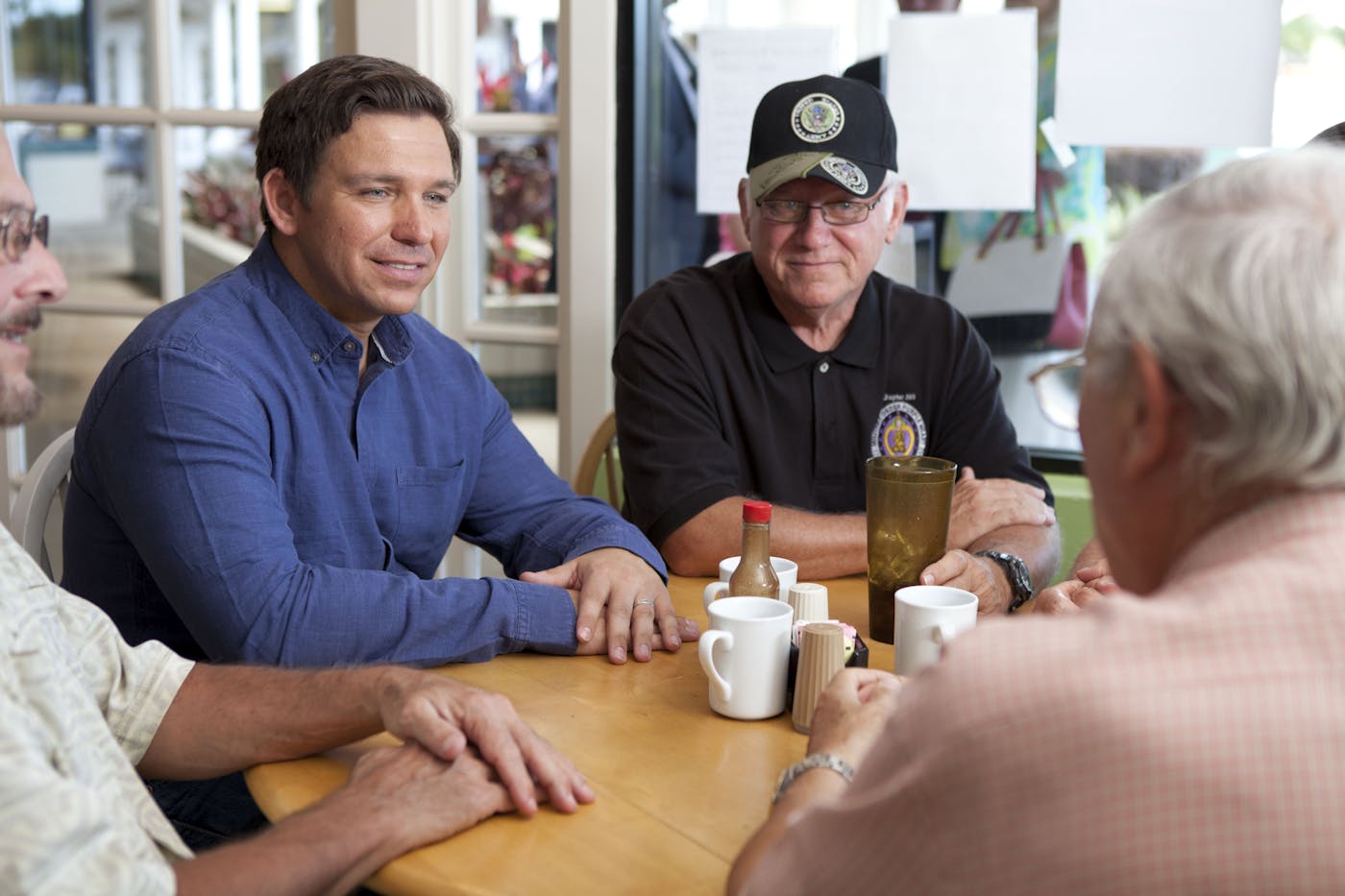 Even eight years ago, DeSantis displayed the same level of attentive presence as he has maintained while encountering voters on the campaign trail this year:

Meanwhile, the Florida native known for attacking LGTBQ people and local schools also snapped some headshots in peak high school graduation photo-shoot form. Here, he smiles at the beach.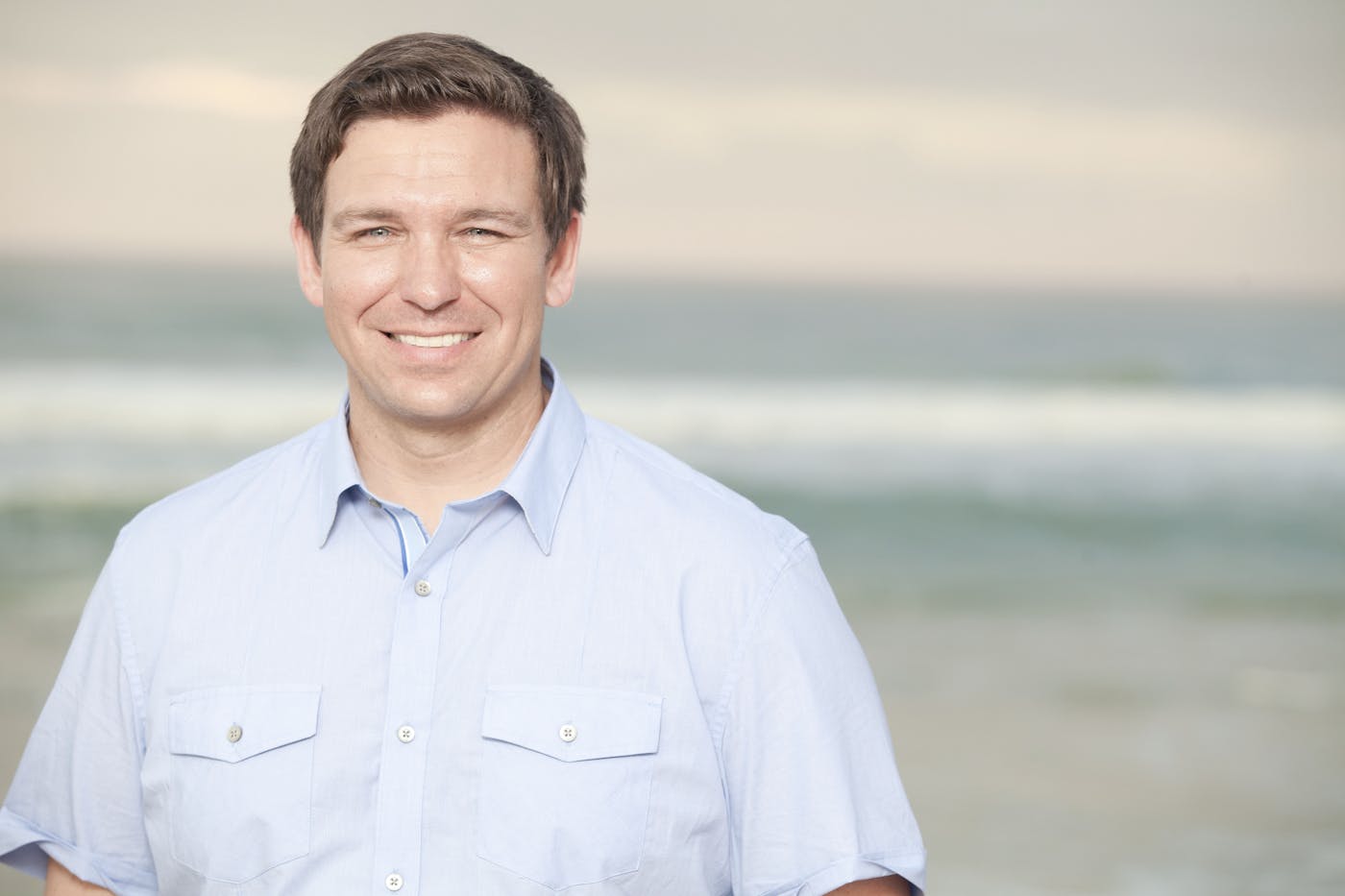 The photo presents a genial homage to Florida—especially in light of the governor's strained efforts to contrast being "geographically raised" in Tampa Bay to being "culturally" brought up in Pennsylvania and Ohio. In the latter, he learned how to be "God-fearing, hard-working, and America-loving," while, apparently in the former, he learned how to deregulate guns while most of America fears increased gun violence, or how to roll back regulations that could have stopped the collapse of Silicon Valley Bank.
DeSantis, like America: a complicated body of contrasts.
But perhaps the landmark photo of the collection is one of the Florida governor and his wife, Casey, sharing a warm stroll on the beach.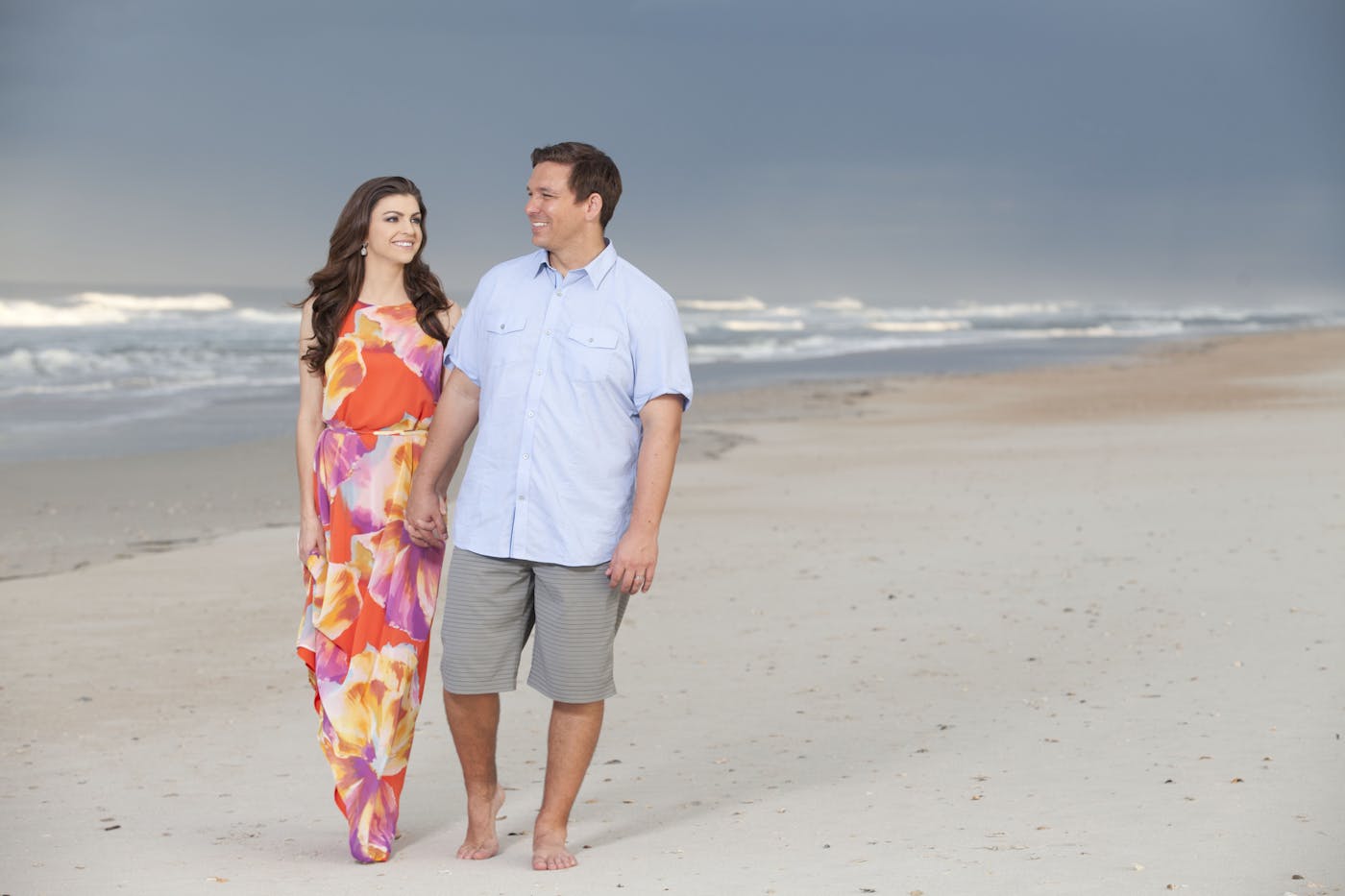 The image evokes memories of how the duo aspiring to be America's couple first tied the knot: at Walt Disney World in the fall of 2009. The place where dreams come true, after all. One may be prompted to wonder whether a planned Mickey Mouse meet-and-greet or princess-themed performance went awry at the wedding, given DeSantis's relentless war on one of the most recognizable names in America.
Disney aside, DeSantis of 2015 seemed to have forgotten one of the golden rules of online photography: no free feet! Perhaps his open exposure of the dogs just goes to show how charitable the Florida governor really is.
TNR reached out to the account to ask for more details about what the creative direction was behind the photos but did not hear back by publishing time.