Congress Has Days to Prove Whether It Cares About Afghans
The Afghan Adjustment Act would help tens of thousands of Afghans who remain in legal limbo. And the deadline for Congress to pass it is coming up.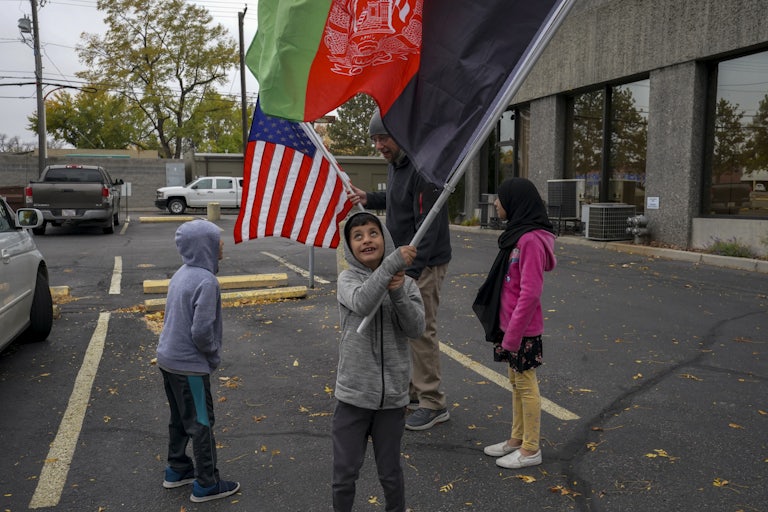 Bonnie Jo Mount/The Washington Post/Getty Images
Veteran James Powers talks with young Afghan refugees during an event promoting the Afghan Adjustment Act on October 23, in Billlings, Montana.