A Texas Bill That Would Have Banned Chinese People From Owning Property Has Failed
The bill would have also targeted citizens of three other countries.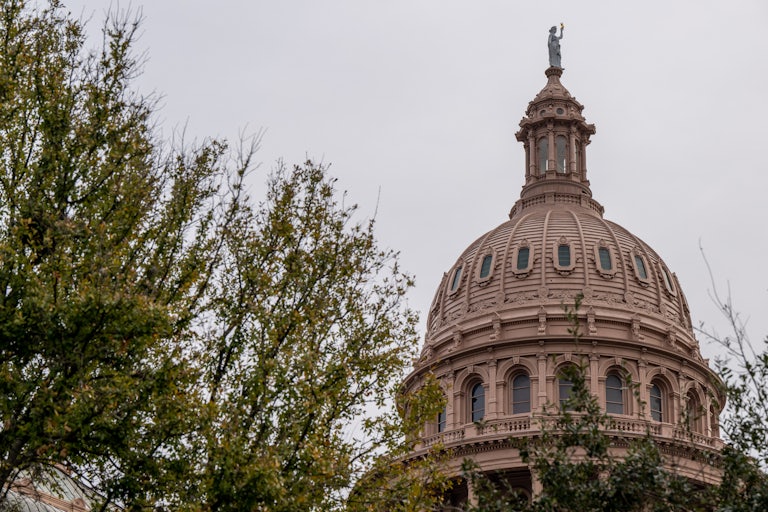 Brandon Bell/Getty Images
A bill that would have banned people from China and three other countries from owning property in Texas failed to reach the House floor, with its death a huge relief to the state's Asian American community.
The bill would have prohibited citizens from China, Iran, North Korea, and Russia from owning agricultural and oil leases. It passed the Senate in April with the support of all Republicans and one Democrat, and Governor Greg Abbott said he would sign it despite the measure being widely slammed as racist and xenophobic.
But the House never granted the bill a hearing. Speaker Dade Phelan canceled a planned session, killing dozens of bills, including the property ownership measure. There are a few long-shot measures that lawmakers can take to force the bill through, such as tacking it on to another measure, but they are unlikely to work.
"While our community has succeeded in stopping this terrible bill, it does not undo the racist and xenophobic rhetoric lobbed by elected officials," the nonprofit Asian Texans for Justice said in a statement. "We will continue to stand up against discrimination and racism against the Asian American community."
The property ownership bill had sparked multiple similar measures, including within Texas. State Republican lawmakers came under fire in March for a bill that would ban students from the same four countries from all public colleges and universities in the state. That bill never made it out of committees.
Louisiana is also pushing a package of bills that would ban "foreign adversaries," including Chinese companies and citizens, from buying land in the state. Governor Ron DeSantis signed a law that would prohibit citizens of certain countries from buying homes and land in Florida. Chinese citizens are almost entirely banned, with few exceptions, while there are similar but slightly lighter restrictions on citizens of Cuba, Venezuela, Syria, Iran, Russia, and North Korea. A group of Chinese citizens who live and work in Florida are suing the state over the law.
All of these measures are painfully reminiscent of measures that have been implemented over the centuries to keep people of color out of the United States, ranging from the Chinese Exclusion Act in 1882 to former President Donald Trump's travel ban that targeted North Koreans, Iranians, and several other Muslim-majority countries. Foreigners and their work are often subjected to racial and political scapegoating when people blame them for a host of issues in American society.
The Texas measures may have died, but the hostility toward immigrants is alive and well.