Trump Promises to Finally Prove Voter Fraud in 2020 Election (It Is 2023)
Trump was once again indicted for his efforts to overthrow the 2020 election, and he once again started talking about a rigged election.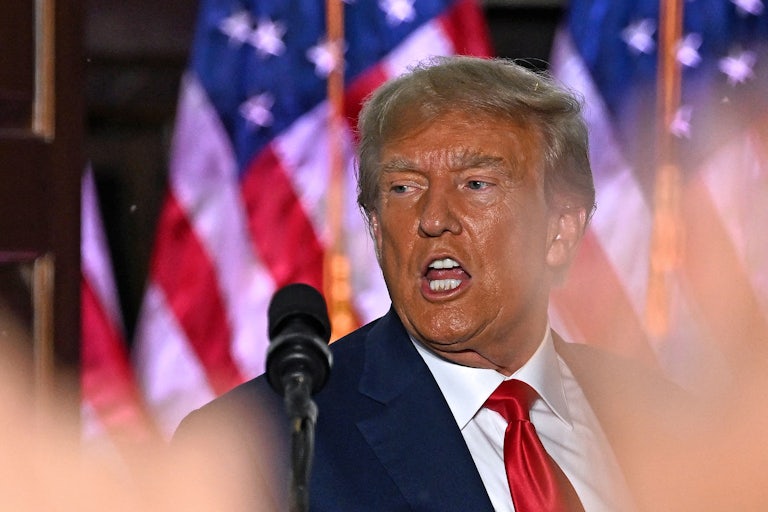 ED JONES/AFP/Getty Images
True to form, Donald Trump is handling his latest indictment terribly.
The former president was indicted for a historic fourth time late Monday. He and 18 co-defendants were charged with racketeering for trying to overturn Georgia's 2020 election results. A date has not yet been set for his arraignment.
Trump has already tried to get the Georgia case thrown out, and on Tuesday morning, he claimed he has a "Large, Complex, Detailed but Irrefutable REPORT on the Presidential Election Fraud which took place in Georgia."
"Based on the results of this CONCLUSIVE Report, all charges should be dropped against me & others—There will be a complete EXONERATION!" he said on Truth Social.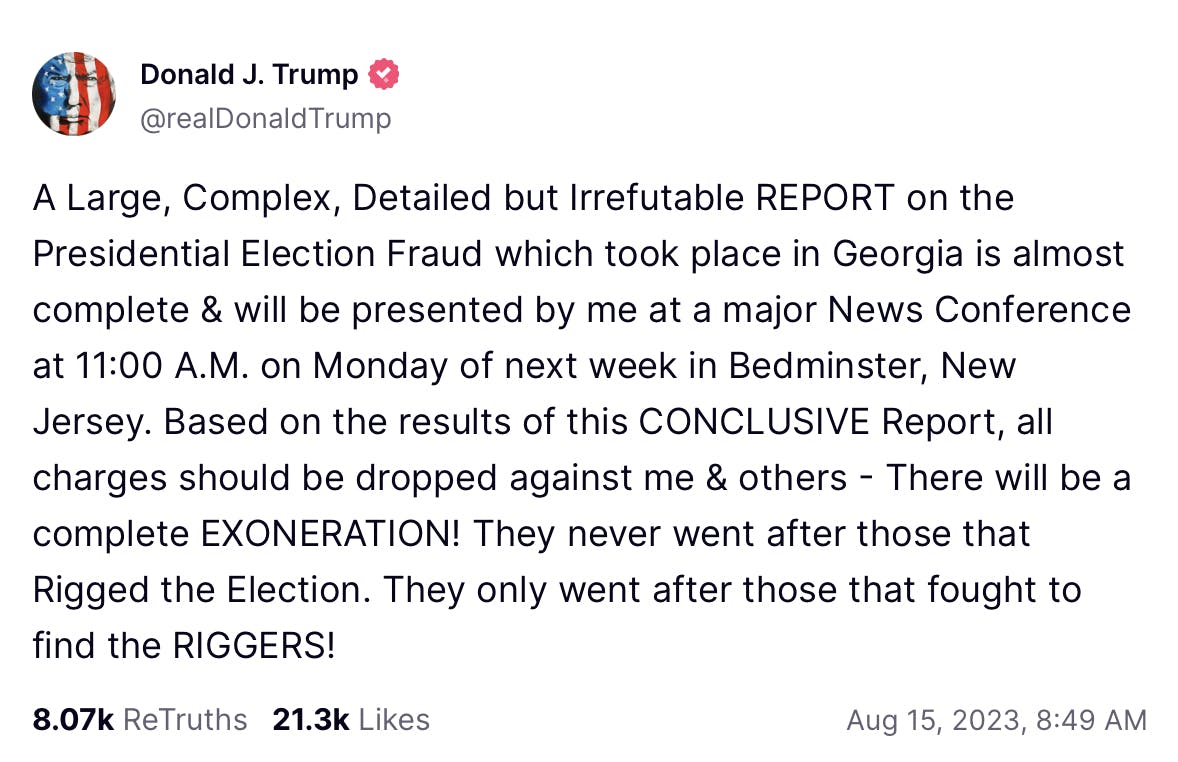 He then followed the post up with this completely normal, very rational second post:

Trump is reportedly "scared shitless" by the thought of being held accountable for anything. He made multiple attempts to block the Georgia investigation, arguing it was unconstitutional and that the prosecutor, Fulton County District Attorney Fani Willis, had a conflict of interest because she did previous work for Democrats. Both a Georgia judge and the state Supreme Court rejected Trump's request.