We Will Finally Get a Trump Mugshot With Georgia Indictment
Here's what it could look like.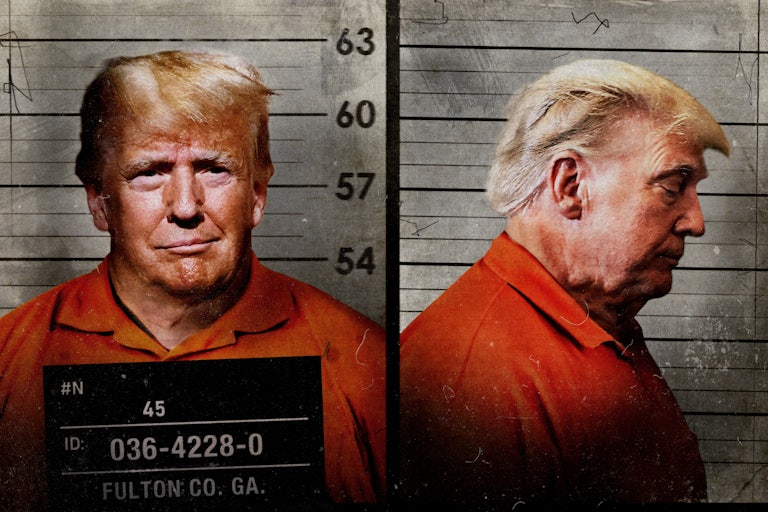 Illustration by Sean McCabe; Getty (x2)
Donald Trump has been indicted for a fourth time in Georgia—this time for helping to lead a "criminal racketeering enterprise" in his efforts to overturn the 2020 election.
This case is the first indictment where we may get a mugshot of the former president. Fulton County Sheriff Pat Labat promised earlier this month that Trump will be treated like anyone else accused of a crime and have his mugshot taken if indicted.
"Unless somebody tells me differently, we are following our normal practices, and so it doesn't matter your status, we'll have a mugshot ready for you," Labat said.
In earlier indictments, Trump simply had his fingerprints taken.

But in Georgia, things are expected to be different. So we decided to imagine what Trump's mugshot could look like.
Trump, along with his 18 co-defendants, were charged Monday with violating Georgia's Racketeer Influenced and Corrupt Organizations, or RICO, statute that prohibits racketeering. Fulton County District Attorney Fani Willis argued that Trump and his co-conspirators "constituted a criminal organization" in their attempts to overthrow the 2020 election.
Georiga's RICO statute is punishable by between five to 20 years in prison.